Accessible 3D Virtual and Hybrid Event Platform
Easily host immersive virtual and hybrid events that are accessible across devices, no VR headset required! 
Immersion
3D, avatar-driven environment allows for increased interaction and engagement
Scale
Reach 10,000+ simultaneous users across all devices, including all major VR/AR headsets
Customization
Decorate, brand or white-label 50 different stages, expos, breakouts and lounges, or bring-your-own 3D model  
Security
Built for enterprise level data privacy and security
Safety
Connect safely from a distance, enjoy increased presence without risk
You're in good company, Moot is being used by 1000's of organizations


Accessible 3D Virtual and Hybrid Event Platform
At MootUp, our 3D virtual event platform helps you easily host immersive virtual and hybrid events that are accessible from any device, with no virtual reality (VR) headset required! We provide the virtual event platform technology and tools you need for optimum 3D events in the metaverse that meet the needs of various business, marketing, educational, and other industry goals. This virtual experience is sure to mimic, if not top, in-person event solutions! Our virtual environment allows you to see yourself and your peers as personalized avatars, and wander around the digital event platform space and exhibit halls.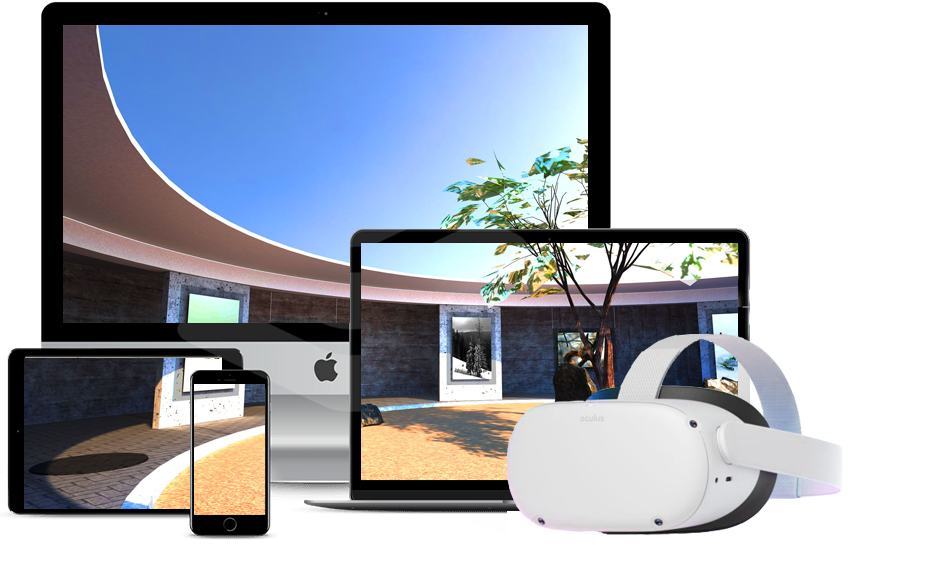 Access from any device
Joining is easy through a laptop, desktop, tablet, chromebook, mobile, dial-in by phone, or immersive VR.
VR/AR support includes:
Samsung Gear VR
iPhone
Google Daydream
Oculus Go/Quest/Rift
View/Lenovo Mirage Solo
Microsoft Mixed Reality/Hololens
HTC Vive/Focus
Nreal
Pico
Magic Leap One
Valve Index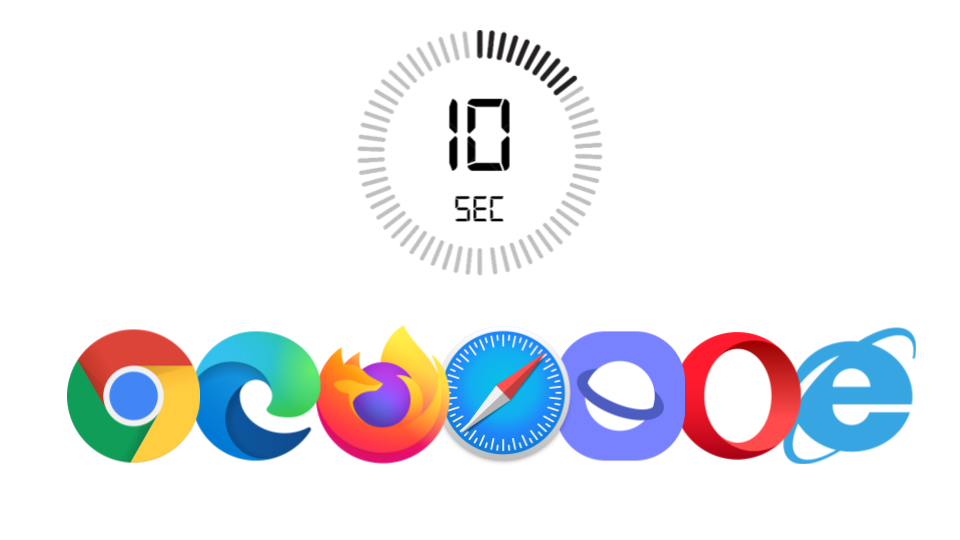 Instant audience access
Audience access to our 3D online events platform takes only seconds – simply share a link. The platform is supported by all devices and browsers and offers an immersive experience that provides unrivaled audience engagement. MootUp provides the ability for attendees to have complete control of their experience. MootUp offers custom 3D avatars, a full suite of interactive features, and 3D experiences unmatched in the event industry through customizable venues, or the creation of a digital twin of your favorite real world venue.
There are:
No downloads
No apps
No IT approval
No installation
Try it yourself, choose a room below
Our Metaverse solutions
Whether you choose a virtual conference, virtual product launch, virtual breakout, virtual exhibition, virtual career fair, virtual office, virtual coworking, or virtual classroom, our virtual technology platform allows you to maximize the benefits of the metaverse for your business. To best fit the type of event that you choose to host, you also have the ability to customize a virtual venue that will create the most memorable experiences for your brand.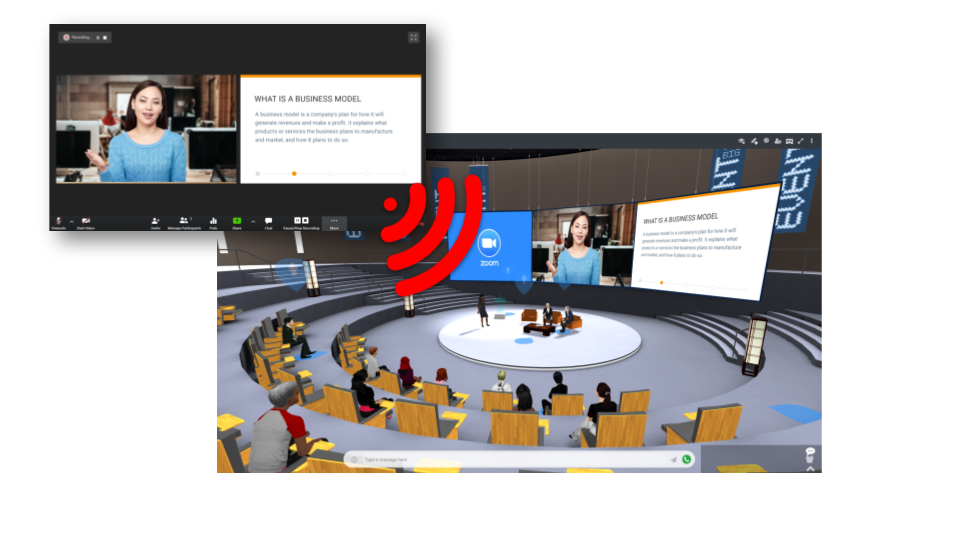 Zoom meetings & webinars
Through an integration with Zoom video conferencing, we can help you as the event manager or event planner, along with event speakers and attendees, communicate and interact through visual/audio in a 3D environment.
Speakers can present from the traditional Zoom app directly to the 3D audience in the event environment
Zoom Meeting participants can share their webcam or screen in an immersive environment
You can manage your 3D audience from the Zoom participants list or our vr meeting platform.
Contact Us for 3D Virtual and Hybrid Event Platform Solutions
Level up your next event by providing an immersive virtual event experience with comprehensive features for yourself and your guests in our virtual event space. You don't have to be an experienced event organizer to dominate the 3D platform. At MootUp, we'll give you all the tools you need to host a successful 3D interactive experience.
To learn more about the 3D virtual event platform and hybrid event platform solutions we offer at MootUp, call us today at 347.535.0844, send an email to [email protected], or schedule a demo.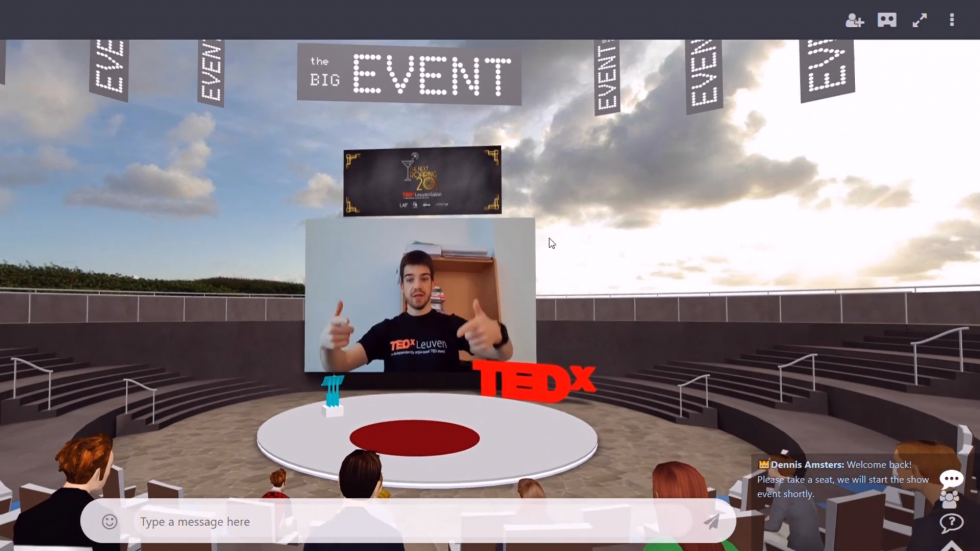 TEDx hosts their first ever 3D immersive virtual event
MootUp was used at the "Next Roaring 20's" TEDx event held by TEDxLeuven. The XR, VR-ready unique and innovative technology-enabled Tedx to change the dynamic of their traditional conference-room events and deliver a unique experience in a virtual venue where attendees could meet new people, network and interact as they would in real life.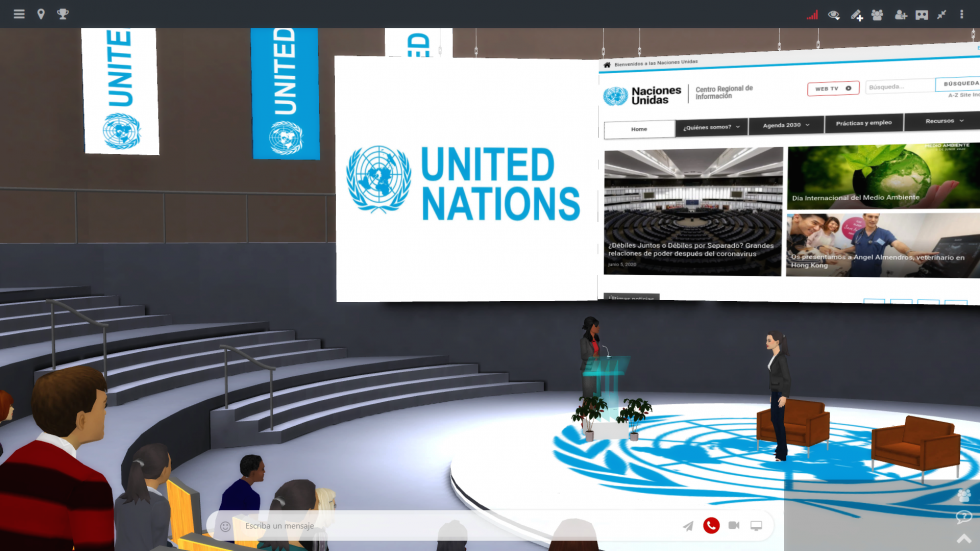 75th Anniversary of the United Nations Organization
We understand the difficulty of deciding which platform best suits your organization's needs. Especially when your organization is United Nations. UNO proved once again their desire to reach as many people as possible and their ability to innovate by choosing to celebrate their '75th Anniversary using MootUp's immersive, web-based technology.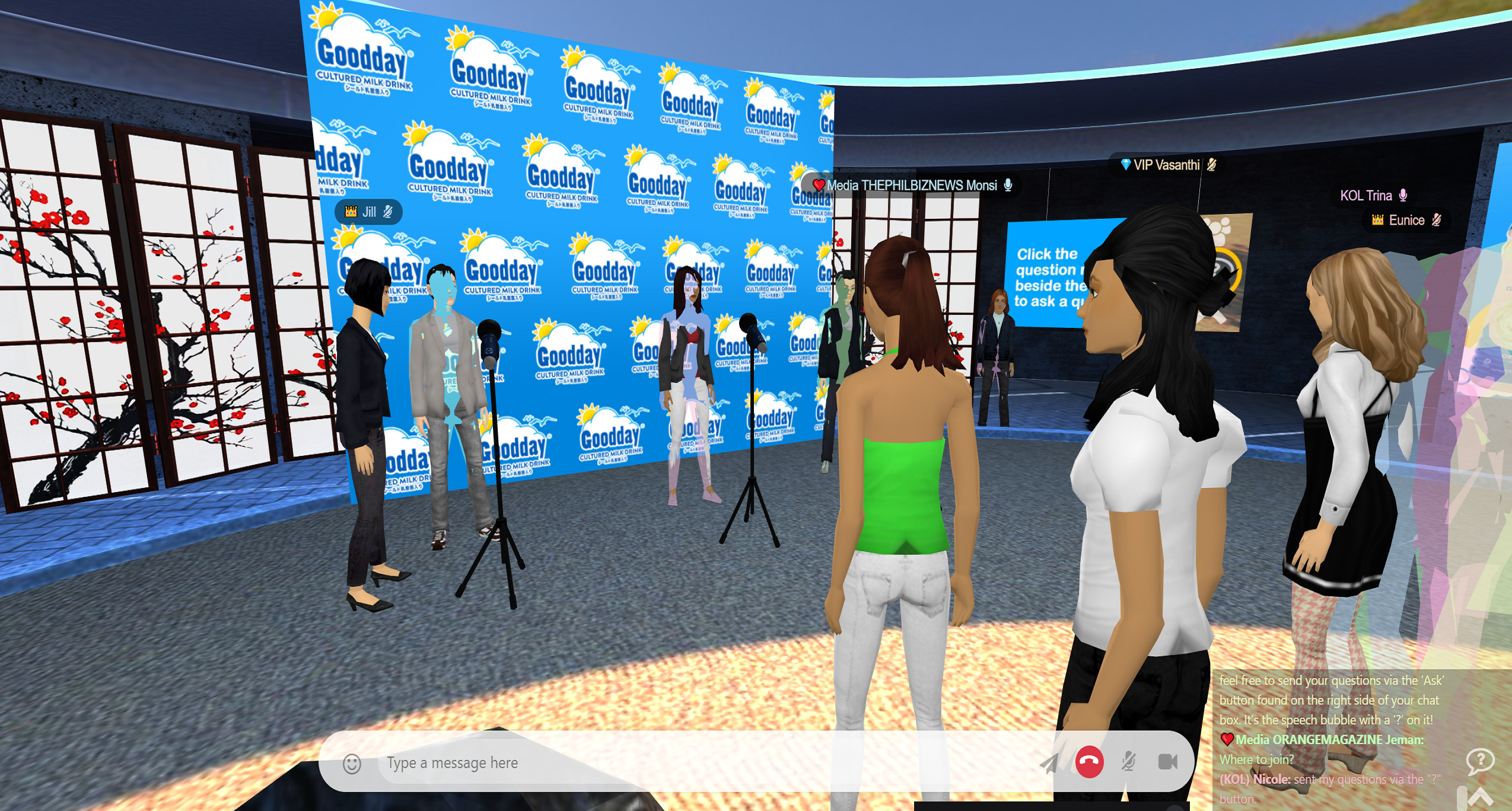 Asahi GoodDay Launch Case Study
As a global brand Asahi has a phenomenal reach with products available in over 90 countries and growing. This reach and growth are a result of acquisitions but also innovation. This case study explores just that, the company's expansion into new markets and their desire to innovate. A beverage created especially for the Filipino market, Good Day cultured milk.
Frequently Asked Questions
How many users does the platform support?
Thanks to our proprietary Multiverse™️ audience scaling technology, your virtual or hybrid event can theoretically host an unlimited number of attendees. Now it's just up to you to get them there.
How long does it take to create an event?
Rome wasn't built in a day, but with the right planning, you can have your MootUp virtual event or hybrid experience ready to go in as little as 24 hours depending on your design requirements & the features you want. If you need custom-built spaces or specially developed features then it may take a few weeks. For a more accurate estimate, schedule a demo with one of our experts to discuss your event https://mootup.com/bookdemo?ref=faq & its specific requirements
What support options do you offer?
MootUp provides unlimited email and chat support as well as an exclusive channel for your organization to directly get in touch with our team, so you can be confident that we're here when it matters most! Each plan also includes a set number of onboarding support hours included in the price to make sure you're event is set up to be epic. If you feel like you need a bit more of a hands-on approach, you also have the option to contract our experts for live tech support during your event as a separate service.
How many people can join a room/space at one time?
Our Multiverse™️ audience scaling technology lets you host an unlimited number of avatars in a room. However, depending on which additional features are in use there are some limitations to keep in mind like:
- Many to many video calls support up to 50 people.
- One to many videos with webinar-style options supports thousands.
- Many to many audio calls support up to 250 people.
Are there any sponsor booths available?
You can give your sponsors as much exposure as you'd like by deploying an unlimited number of fully brandable and customizable booths. But it doesn't stop there. MootUp allows you to outfit any booth with rich multimedia experiences like videos, deploy chatbots, offer downloads, set up lead generation forms, host private conversations with live salespeople, and just about anything else you can imagine.
How can my attendees interact with one another?
MootUp was designed from the ground up to solve the problem of low engagement & bored attendees. That's why we're constantly using client feedback to invent new and exciting ways for people to connect like they would at a live event.
Here are just a few solutions we've come up with so far:
• Private or group video and voice chat/ calls with:
- Private audio-zones.
- Spatial audio.
• Text chat.
- can be set up globally or in private zones.
• Direct/ private messaging.
• Gestures such as dances, postures, moods.
• Animations including 2-player animations such as handshakes, high-fives, hugs.
Can my attendees customize their appearance?
When it comes to how people appear in the virtual world, your attendees will have an unparalleled choice of how they want to be represented in the environment. Rather than forcing people to turn on a webcam or be forced to use a static image, they'll be able to experience MootUp as:
* Headshot VR Avatars - if using a VR device
* 3D Avatars/ characters - can be customized using the 1+ billion customization options
* Video Avatars - your camera takes the place of your avatar in the environment
* Hologram Avatars - if using a green screen. MootUp places the user full size head-to-toe in the 3D space
Will my event world remain open after its over?
One of the biggest advantages of hosting a virtual or hybrid event with MootUp is the option to keep your event world live for as long as you'd like even after the live portion has ended. That means you can post session replays, create dynamic experiences that give people a reason to keep coming back, and even deploy chatbots at sponsor booths that can generate sales opportunities on autopilot. Depending on your plan and the chosen features, some additional hosting fees may apply.
Can we have multiple sessions running at the same time in different spaces?
Whether you need 1 stage or 100, we've got you covered. Just choose the plan that suits your needs and you can host as many concurrent sessions as you want.
Can we have breakout sessions?
The platform is configured to allow you to create breakout rooms for any of the sessions. You can brand and customize each one individually depending on your needs.
Does the platform support tracking? Can we measure user activity during the event?
Thanks to our proprietary Trophio™️ gamification system, you'll be able to access key event metrics like:
*How many users have visited the event and for how long
*How many times a video has been played or an image has been viewed and for how long
*What were the most popular elements of the event
*User-interactions with other users and images, videos, 3D objects
Are the metrics available for download?
The MootUp platform allows you to track, measure, and export event metrics as needed. You just have to define what metrics you want to collect in advance and we'll take care of the rest.
Is there an App or some other software attendees and/or hosts have to download or install?
According to many of our customers, one of the biggest advantages MootUp has over other competitors is that the platform is accessible directly from the browser without having to download or install anything while still providing Enterprise-Level security. All you need is your device, a browser, an internet connection and you're good to go.
What devices are you compatible with?
The technophiles on our dev team have gone out of their way to make sure that MootUp works smoothly on every device from smartphones to tablets and computers to all modern VR/ AR headsets. If you have a specific device you'd like to know about, just ask us in the online chat.
Can the platform be white-labeled?
How do I enter VR mode?
Ready to step into the full immersion of VR? You can toggle it on/off by clicking the "Goggles" icon in the upper right corner of your interface at any time.
What VR headsets do you support?
The technophiles on our dev team have gone out of their way to make sure that MootUp works smoothly on every device from smartphones to tablets and computers to all modern VR/ AR headsets. If you have a specific device you'd like to know about, just ask us in the online chat.
What are the minimum system requirements to run MootUp?
MootUp was created to be accessible on the widest range of devices from smartphones to VR/ AR headsets and everything in between such as tablets and computers. As a result, it has been created to work even on lower spec devices as well as high-end performance once. Of course the more performant the device the more enhanced the experience.
What is the minimum internet speed required to join a MootUp event?
MootUp was created to be accessible on low-bandwidth connections as well as on lower-end devices so that it can be used and accessed by as many people as possible.
Can I lock my event spaces/ rooms/ world before it starts?
Yes. With MootUp you have full control over who enters your spaces and who doesn't as well as when. For example, you can set a start date for the event and have it automatically open at that date & time.
Does the platform support other languages besides English?
Yes, we support other languages. Languages currently supported are English, French and Spanish for platform menus. However, the platform predominantly uses icons to eliminate the need to translate. 
You can upload content to the platform in any language you want. 
Bots and AI NPCs can speak/ read content in 50+ languages.
Can MootUp be integrated with other tools?
MootUp integrates with the most popular tools and platforms out there to make sure you deliver the best experience during the most vibrant events.
From 2D and 2.5D platforms to solutions for videos, ads, tracking, analytics, AI, bots, chat, mailing, ticketing, and more.
Some examples are Slack, Zoom, BlueJeans, Intrado, Splash, Hopin… 
Are you interested in a specific integration? Let us know.

Looking for a platform to host your next event?