In 2020 and the pandemic forced the event industry to adapt and basically catch up with the rest of the world when it came to technology.
While some companies had to shut their doors, others took on the challenge, navigated the storm, and learned the hard lessons along the way. In the end, it is 'adapt or fail'.
With vaccines being rolled out to more people and things re-opening some of us are looking forward to going back to what we used to know. Except it's not quite so.
Enter Hybrid Events – the combination of both in-person and virtual events.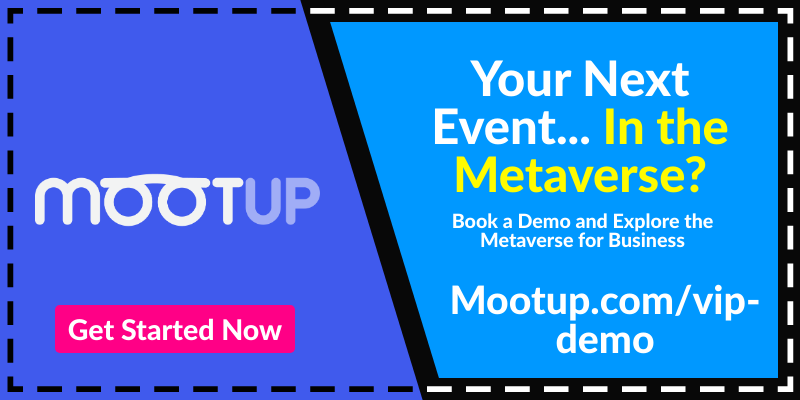 One common misconception is that all you need for a hybrid event is a virtual streaming provider.
In fact, if you want to host a successful hybrid event you actually require the same elements as the physical event. You pair that with a great virtual platform that offers options for high engagement and interaction for your audience and you've got yourself the main elements of a successful hybrid event.
Here are a few advantages and you should host a hybrid event and remember hybrid benefits from all the advantages of a virtual event:
You'll want to adopt hybrid events not 'because everyone else is doing it', but because you want:
Increased Accessibility– Provide an event sensation that allows attendees to engage on nearly any device from the comfort of their own home
Expand your reach and attendance– Eliminate blockers such as costs, travel restrictions or availability
Higher engagement with your audience– Reach a global audience with pre-and post-event activities to keep the conversation going long after your event ends
Increased sponsorship opportunities and value– Interactive 3D booths for higher visibility to your sponsors. They now have the opportunity to be in front of you, in-person attendees, AND remote attendees.
With a higher sponsorship value, you attract more sponsorship dollars and even more sponsors which can help offset some of the costs associated with a hybrid event
Valuable data and metrics– Know the participation numbers, engagement, session time, and more
Enhanced Content Engagement- With hybrid you will be live streaming your speakers and sessions for remote attendees to view and take part in. This allows you to record the sessions and have them available on-demand.Lower Carbon Footprint – Less travel, fewer meals are thrown away, fewer transportation costs overall
MootUp was developed to provide advanced options for creating interactive and immersive booths that maximize sponsor and company exposure and engagement. All these capabilities across work in the widest range of devices possible including smartphones, laptops, and tablets without any installations. Let us show you around our platform, book a demo today, and have your event up and running in weeks.
For the latest platform features and XR and virtual event news please connect with us on social:
About MootUp
Founded by 20-year virtual reality veteran, Danny Stefanic, MootUp is a truly immersive virtual event platform. The 3D web technology that powers the platform has evolved over the years to enable 3D environments accessible across any device from laptops, mobile phones and VR headsets.
The MootUp team is a passionate group of developers, technologists, strategists, and account managers who all believe in the power of technology to help solve business challenges and connect communities around the globe.