By Danny Stefanic, CEO and Founder MootUp.com
It's been a tough year for the event industry, full stop. With physical events coming to a roaring halt and corporate planning teams scrambling to put alternatives in place, many are approaching the end of the year exhausted, isolated and worried about the future. This might not seem like the optimal time to be thinking about holiday get togethers, however, it's more important than ever to provide colleagues and employees with a respite from the melee. Virtual holiday parties might sound like cold comfort but they can provide a safe opportunity to spend time together and ease some of the isolation of working from home.
Not all online meeting and event platforms are the same when it comes to providing activities that can foster community and provide an enjoyable and engaging experience. How does a Zoom virtual party sound to you? Meh. Everyone has had their fill of Zoom and other web conferencing platforms and these are just stale reminders of how we're being forced to get work done these days. More immersive 2.5D platforms often require an annual contract and are too pricey for a one-time holiday get together and they lack the tools to create audience-centric, engaging experiences. Enter MootUp – an accessible, avatar-driven, meeting and event platform that allows the user to be at the center of the experience.
Feeling Like You're Together, When You're Apart
Years of research suggests that allowing online audiences the ability to embody an avatar and share a virtual space with other avatars creates a sense of co-presence. I discuss this at length in my recent post on the benefits of avatar-driven event platforms. It helps the brain to feel like it's in a real, physical space with that other person. Watching your avatar interact with a colleagues avatar engenders a sense of truly being together and can help ease the isolation of working from home.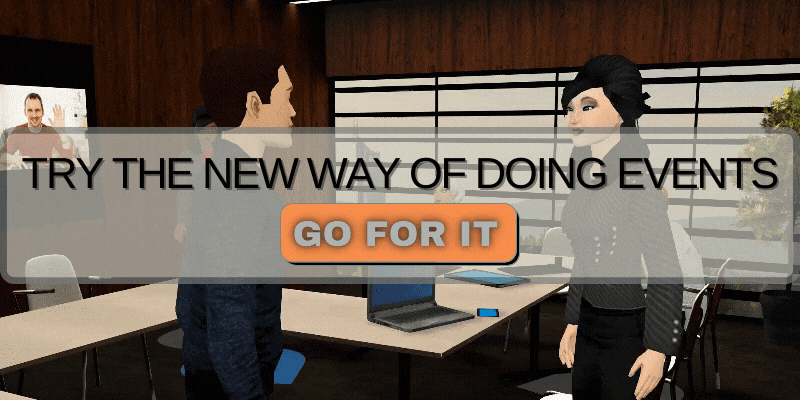 MootUp easily allows users to create and customize an avatar that can be navigated around a 3D environment accessible with a laptop, tablet or smartphone. It's absolutely not necessary to be in a VR headset to experience the benefits of an avatar-driven experience (however VR headsets are supported!). Attendees are much more involved as they are provided the freedom to navigate the scene as they wish, interact with their colleagues and consume content such as live and pre-recorded video on their own time.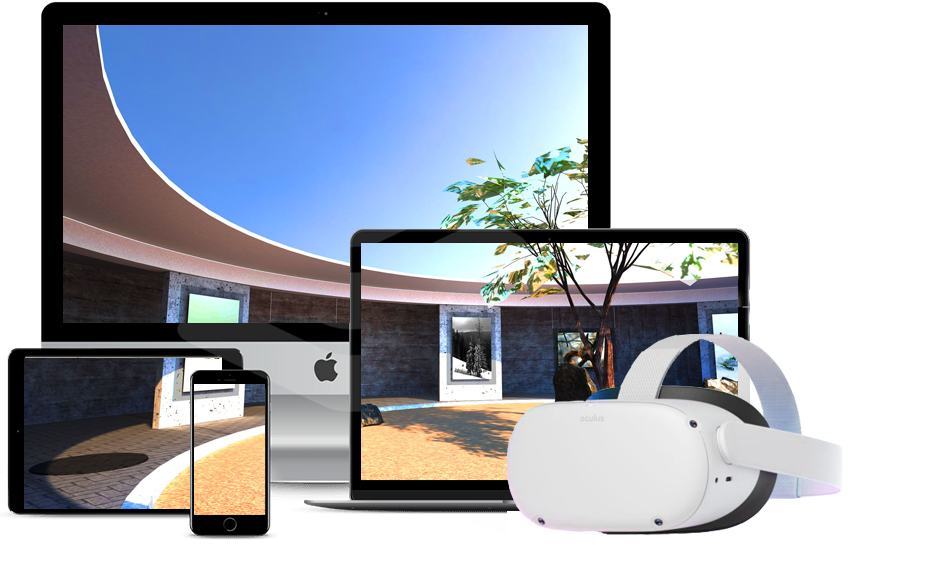 Avatar-driven platforms provide dozens of activities that can be enjoyed remotely without loosing the sense of community of bringing the team together. For some thought-starters, check out our post on the top ten virtual party ideas on our blog.
Creating an Entertaining and Interactive Experience
The secret sauce to providing an online experience that is truly engaging involves taking the attendee from a passive observer to an active participant. 1 to many platforms like Webex, Zoom Webinars and others put attendees into a role of watching content with very few options to interact with the speaker and almost no options to interact with one another. Immersive platforms, like MootUp, can deliver a gamified experience that allows users multiple options for interaction with content, speakers and each other. The platform easily facilitates group and private chat features, group spatial audio features, 1:1 and 1 to many livestreaming video options and many options for break-out sessions. These robust communication capabilities combined with our library of 3D templated environments opens up a world of party possibilities only limited by our imagination.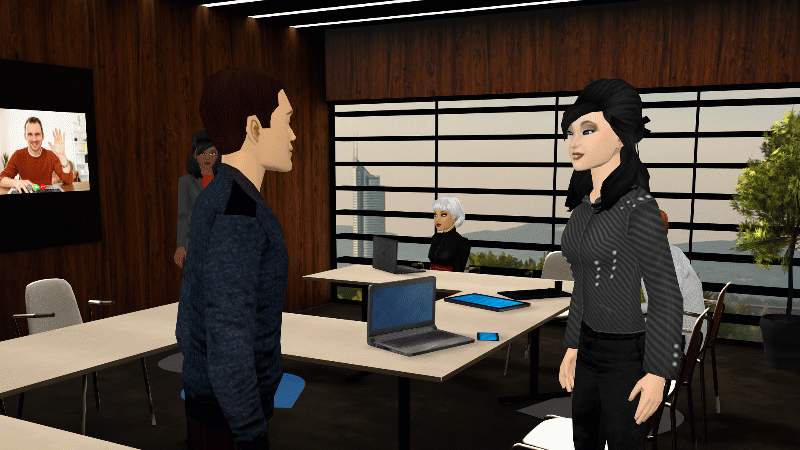 The platform also houses an archive of thousands of scripted gestures and movements that can animate avatars and allow them to interact with each other. We've scripted over 100 dance moves alone – making dance parties a thing on our platform! Other entertaining platform features include 360degree films and livestreams, video watch parties, award ceremonies, beach parties, escape rooms and much more. Break-out rooms with video conferencing capabilities allow for small group interactions and auditoriums allow for larger group gatherings with the same level of interactivity.
Self-expression and Inclusion
Another drawback to non-immersive meeting platforms, are the limitations put on presenting oneself within the meeting or event. Typically, webcam video is the only option provided with many users feeling as they would prefer to NOT share video and instead present a static photo or worse, no photo at all. This is totally understandable as we're all dealing with the zoomfatigue and distractions of trying to attend meetings from home, juggling multiple tasks and being 'camera-ready' isn't at the top of the priority list.
MootUp allows for users to present themselves as they wish, choosing from over 1 billion style combinations including multiple skin colors, hair styles, clothing options, etc. Of course, users can also choose to share their webcam – so they have the best of both worlds. Users who may be a bit shy in social situations or hesitant to participate in person, feel less inhibited when afforded an avatar in a virtual environment. Providing users multiple options for communication ranging from avatars, live video, live audio to text chat affords them the opportunity to choose the one they feel the most comfortable with. Incentivizing and rewarding participation is easy with our gamification system that allows for a customized activity-based points system and a leaderboard.
No Excuses, Don't Throw a Lame Party
The great news is that we would love to work with your team to plan a truly memorable holiday party. We can get your party up and running in days or weeks, not months, so December is absolutely doable. Our pricing plans allow for ad-hoc events with no annual contracts and include all of the capabilities outlined in this post.
We would love to show you around the platform, so set-up a time for a demo with myself via the calendar found here: https://mootup.com/bookdemo
For the latest platform features and XR and virtual event news please connect with us on
social:
About MootUp
Founded by 20-year virtual reality veteran, Danny Stefanic, MootUp is a truly immersive virtual event platform. The 3D web technology that powers the platform has evolved over the years to enable 3D environments accessible across any device from laptops, mobile phones and VR headsets.
The MootUp team is a passionate group of developers, technologists, strategists and account managers who all believe in the power of technology to help solve business challenges and connect communities around the globe.