It looks like you didn't finish installing moot in your Slack Workspace.

This app is compatible with all of your devices.
---
Concerned about adding moot to your team?
Data privacy and security are important. To install moot to your Slack workspace, you need to authorize certain Slack permissions. Please read below for more detailed information.
Moot will ask to: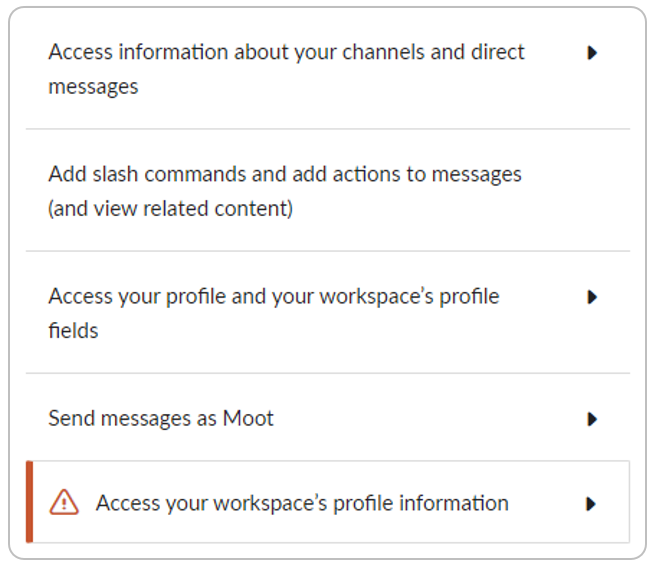 Permission descriptions:
Access information about your channels – Moot will be able to access basic information about all your public channels, private channels, direct messages, and group messages (including names, topics, purposes, creation date, and latest message).
Access your profile and your workspace's profile fields –
Moot will be able to access your profile fields, as well as any data you've entered in them.
Send messages as Moot – Moot will be able to send messages to the Slack workspace.
Access your workspace's profile information – Moot will be able to access profile information for all users in the Slack workspace, including names and contact information.
Apologies, but you are not authorized to install Moot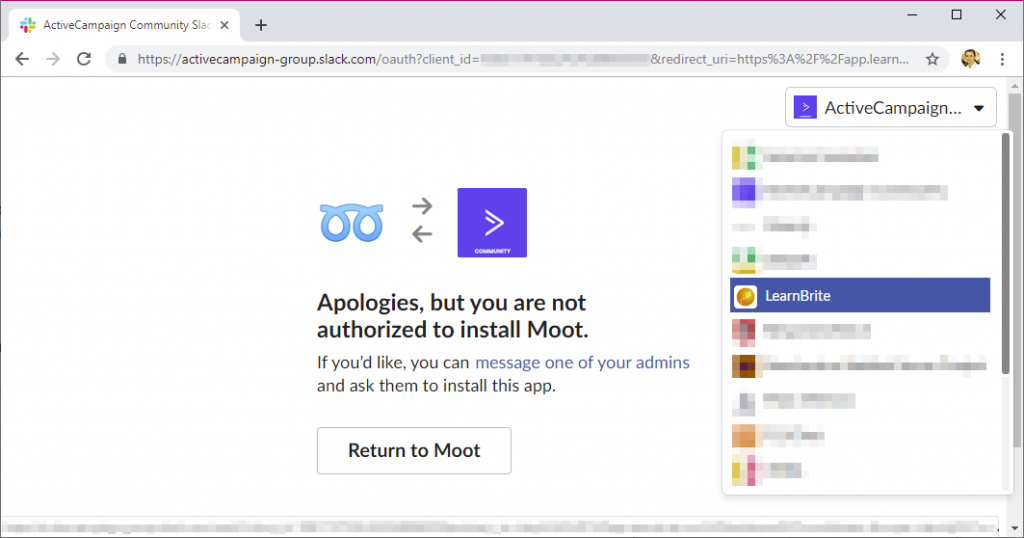 You may not have permissions to install apps in the chosen Slack workspace. If you are a member of multiple Slack workspaces be sure to check in the top right corner that you are authorizing Moot for the correct workspace.
Otherwise, you will need to ask a workspace member with install permission to do it for you. Maybe send them a message like this inside Slack:
Hi, I'd like to enable immersive meetings in our Slack, could you please install Moot https://mootup.com
Your workspace can't add more apps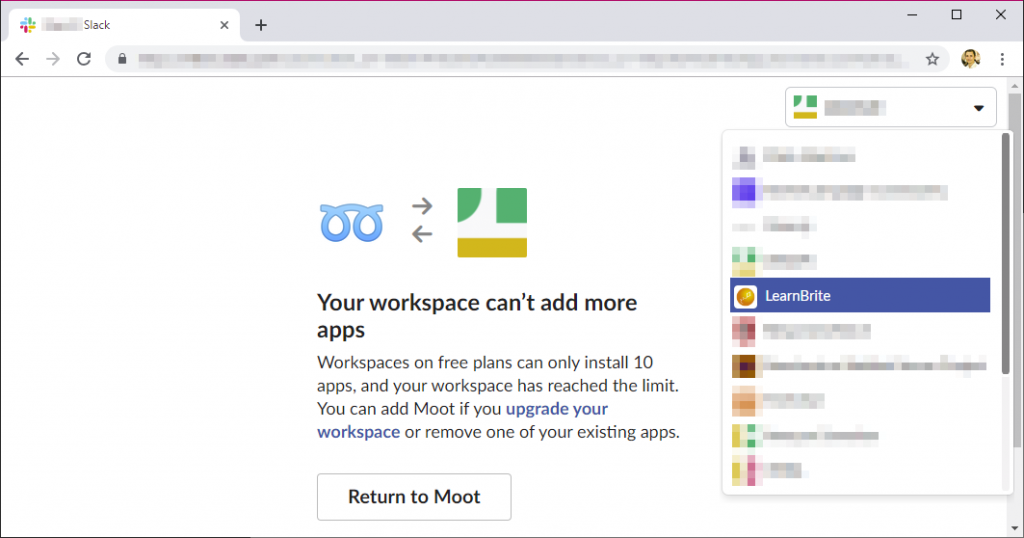 First ensure you have the correct workspace selected in the menu at the top right.
Workspaces on free plans can only install 10 apps, and your workspace has reached the limit. You can add Moot if you remove one of your existing apps or upgrade your Slack workplace to a paid plan.

Still have questions? contact us here