If you've already seen our other posts on hybrid events such as What Makes A Hybrid Event- Hybrid? then you already have a holistic view of your potential costs.
Start by setting your expectations. To begin with, do not expect the figure you have at the end when you add your in-person costs with your virtual costs to be the same it was pre-pandemic and definitely not the same as last year – because everyone knows by now that virtual events can do wonders for your bank account.
Enough said time to get our calculators and get to work!
💡MootUp Pro Tip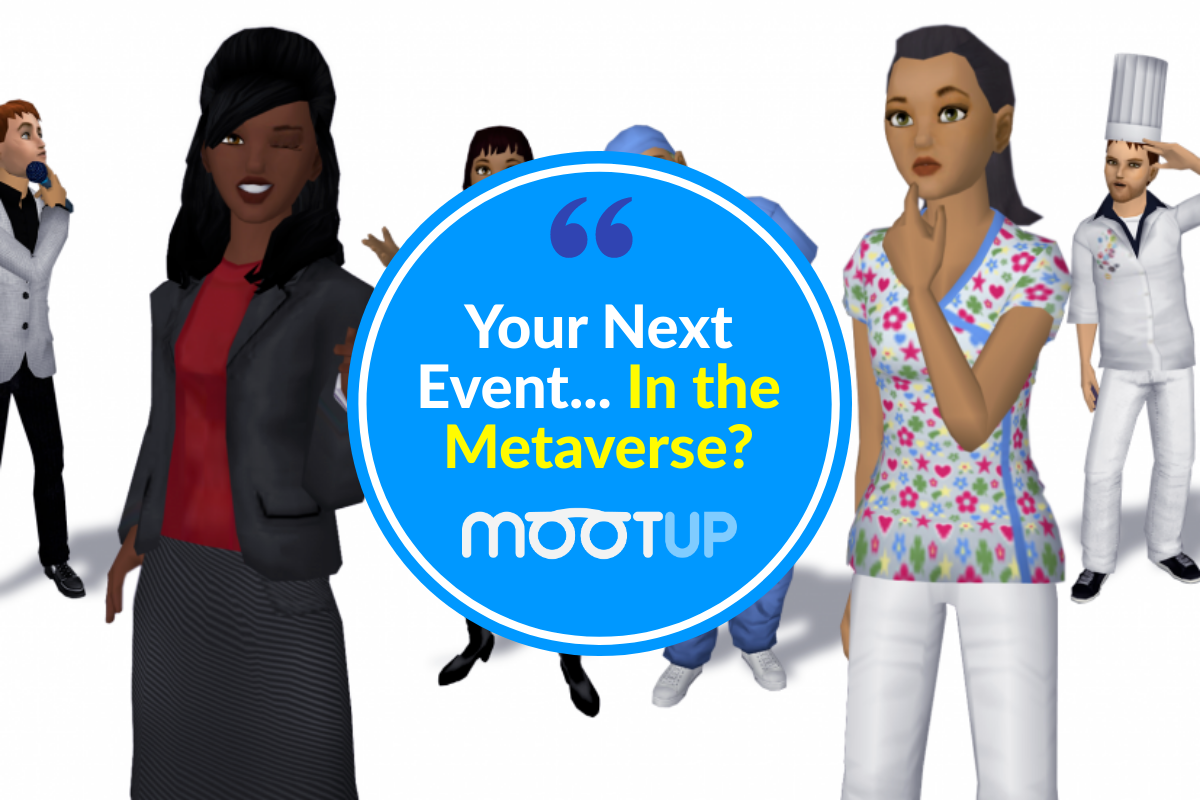 Get your budget done as soon as possible. Without a budget, you can't move on with the process of planning and while it may be on the scary side, the sooner you do it, the sooner it's done!
Start by listing your expenses.
Consider using a spreadsheet. It will allow for calculations and specific itemization which makes it still the easiest and most comprehensive tool to use.
Add a line item for every detail you will be accounting for.
Be extra careful with your deadlines since these, if not met can incur extra costs in the form of late fees
Include the expected number as well as actual costs in order to know if you're going over the budget.
💡MootUp Pro Tip
Use Google Sheets or something similar and make sure it's secure. Google Sheets for example can be shared with all the relevant people inside and outside of your organization and can be updated in real-time by everyone.
For the purpose of this post, we'll be looking at the budget for the virtual part and we will outline what can be applied to both.
Event Platform
For any virtual and hybrid event, a key player is the technology platform provider. This is essentially your virtual venue. Make sure the platform you choose aligns with event goals.
Here are the basics you will need to take into account when you start your search:
What features are absolutely necessary?
How engaging do you want the experience to be?
What flow are you expecting between in-person and virtual?
Can the virtual venue be customized or branded for your event?
What is the accessibility level? You want a platform easy to access from any device and without installations if possible.
A few elements you want to consider for your virtual venue:
Virtual Lobby – Where attendees can see an agenda with sessions, information, speaker bios, network with attendees, exhibitor and sponsor gala, social wall.
Gamification – what entertainment options do they offer i.e escape rooms, scavenger hunts, etc.
Breakout rooms – game rooms, concert areas, lounge areas
Customization – of the virtual environment from branding to items you include
Virtual Booths – Essential for sponsors, stakeholder or partners
Networking and Socializing – What interaction options does the platform offer?
Metrics and Reports – Vital to prove your event success but most importantly, vital to know where to improve and what you can double down on.
Navigation– Can attendees walk around the expo hall or other event spaces to meet other attendees?
Design- Support for custom environments or exhibitor booths design
VR Support
Here's how virtual platforms usually structure their pricing
Duration of the event
Number of attendees
Number of exhibitors
Session type and buildout
Streaming hours
Duration for the platform to remain open after the event
Tech assistance
💡MootUp Pro Tip
Look for a platform that is flexible and scalable and allows you to create a user-centered experience easily. Check out How 3D Platforms Facilitate User-Centered Virtual Events to better understand what that means and why you should focus on it.
Promotion, Marketing, and PR
This is a great example of a budget item that applies to your hybrid event as a whole.
Marketing and PR is an area that takes up quite a bit of the budget regardless of what type of event you are hosting.
Decide on your promotion channels. What reach are you hoping for, what vendors and sponsors are you getting involved? Costs will vary depending on the size and scope of your event, especially if we're including the in-person part of the event as well. Turn to your goals and objectives for the event for accurate numbers.
Here are some items that will influence your marketing budget:
Social media ads: Facebook, Twitter, Linkedin etc
Google Advertising
Business Partners Channels
Vendor and sponsor recruiting
Print costs for in-person as well as remote audiences
A great to save some money here is to ask your sponsors and even speakers to help promote the event in their channels.
💡MootUp Pro Tip
Consider asking your virtual platform provider for some assistance here. For example, at MootUp we want to do everything possible to support our customers so we always look to help promote the event through our channels as well at no extra cost
Speakers
For both your remote or in-person speakers, ensure that you pick the right speakers with the experience that is the most relevant to your event. When hosting multiple speakers, choose speakers with varied viewpoints and versatile profiles so you may offer attendees a complete experience.
You'll want to factor speaker fees as an expense but remember they are also an asset that can help with promotion.
💡MootUp Pro Tip
After last year it's expected that a lot of speakers will prefer attending virtually. Because of this, you can either get a reduced rate from them or you can have great speakers at no cost at all.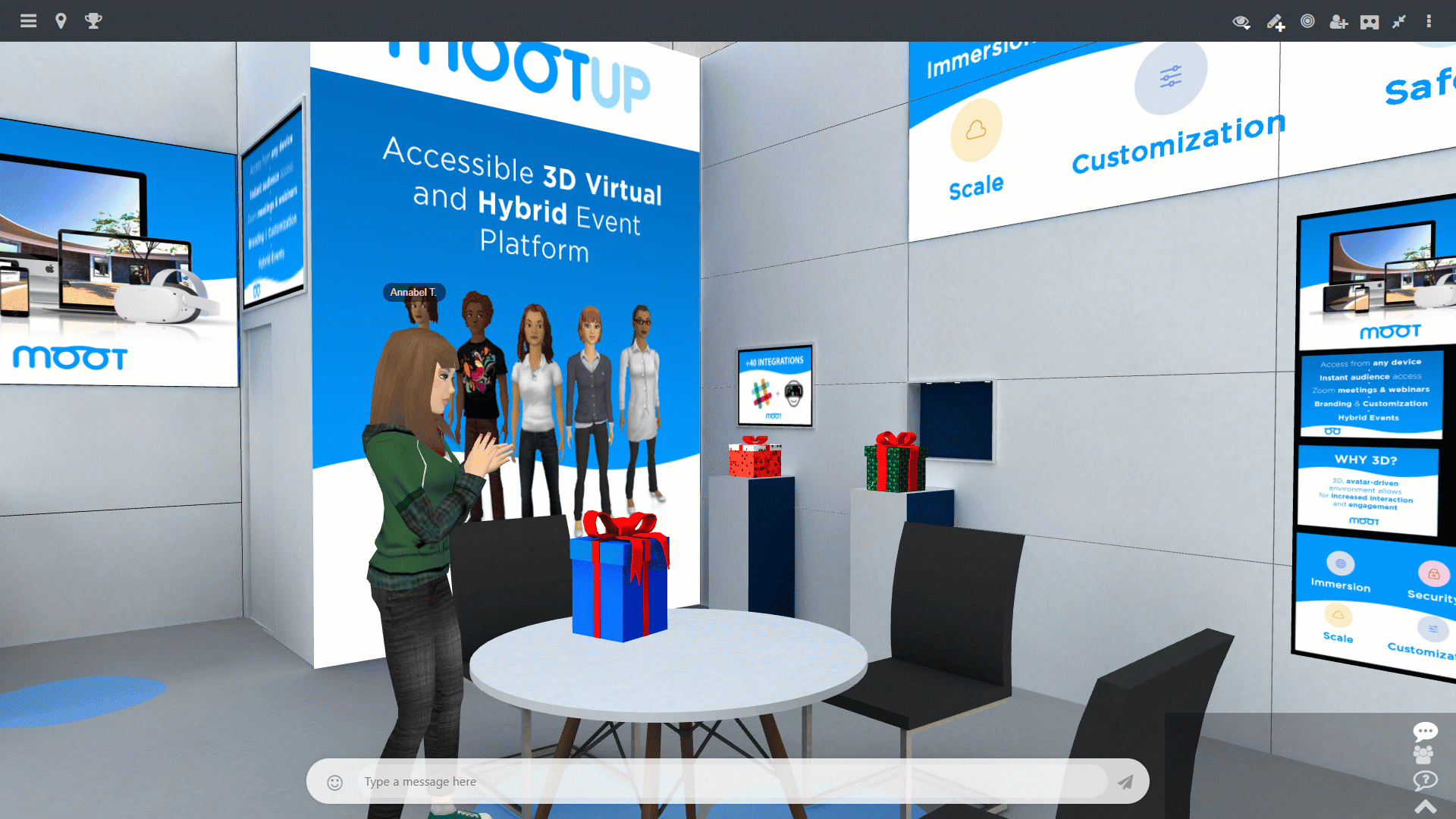 Goody Bags
Virtual or physical, gift bags with relevant goodies will go a long way to ensure recall and a positive experience for the attendees.
These could be virtual goodies, benefits, or giveaways. Content resources, free trials, coupons, or partner benefits
You might want to consider sending out swag bags to your attendees and speakers before the event. These can contain merchandise that may be used during the event like t-shirts or caps and pretty much anything that can then be displayed while the event is on and would also provide a photo-op. Make use of your attendees' own desire to be present and post on social.
The pre-event bag can also include relevant printed material for the event. Factor in hourly costs for your team members executing this part along with the cost of the products themselves.
Service Management
An event planning team can make or break a virtual event. A dedicated and experienced manager/team can provide expert advice at every step of the way from necessary documentation to finding the studios and managing rehearsals. Depending on the project, the amounts can vary substantially but the needs tend to remain the same.
If you don't have a team yourself then you may be interested in hiring an experienced event services company.
Here's what you need to look at when it comes to services
Onboarding and training
Dry runs management
Meetings
Timeframes
Documentation
Finance including budgeting
Finding studio space or locations (extremely important especially with a hybrid)
Content review
Pre and Post-event surveys and debrief
Metrics analysis
💡MootUp Pro Tip
Find a platform that includes metrics and easy reporting. The better you are set up the easier it will be.
If you don't know of a trusted event services company. Ask your virtual platform provider. They may be able to recommend a company you can use and not only that but a company that knows the platform.
Registration and ticketing
If you plan to sell tickets or simply charge some sort of registration fee you're looking at costs anywhere between $0 for free events up to $30 or more per person.
If you're looking to cut costs or save some money have a look at 7 Ways To Cut Hybrid Event Costs
Options to cut hybrid event costs
Costs here include
Platform Fee – per event or annual license
Per attendee fee
Service charges
Refunds
💡MootUp Pro Tip
Always consider the annual or longer-term subscriptions. They usually are more cost-effective especially if you have a large number of attendees.
Creative Services
This will depend on the event. The type of content you are creating, your speakers, entertainment. For example, coaching them in how to give presentations to a virtual audience or to both remote and in-person audience
Talent management
Scripting and planning
Speaker coaching
💡MootUp Pro Tip
Talk to your virtual platform provider about onboarding sessions. For example, at MootUp we offer onboarding sessions and even dry-runs at no extra cost. Include your staff and even speakers in these sessions and you can save some money.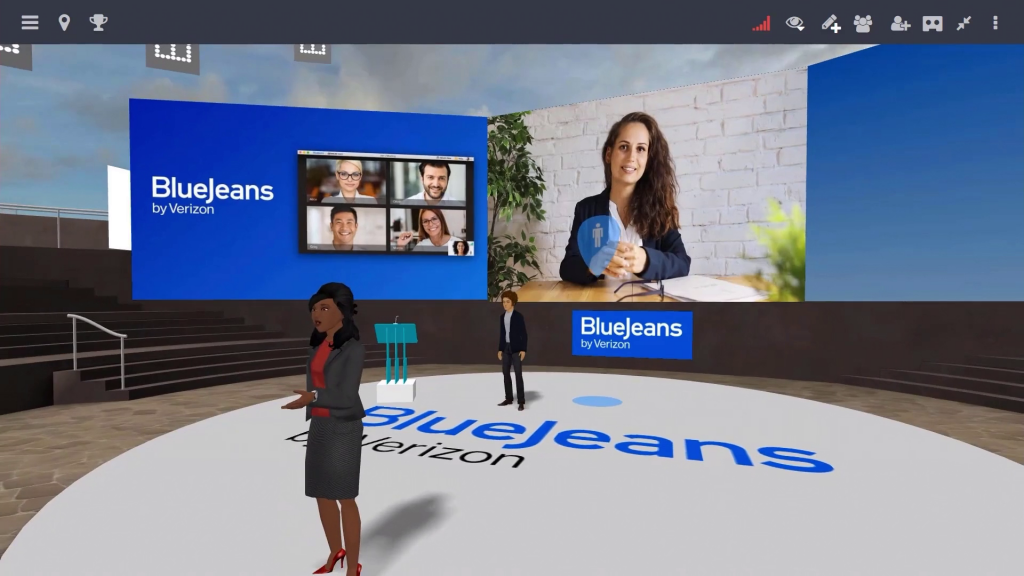 Content Development
If you are not going to produce the content in-house a good amount of money will be spent on content development. It is absolutely dependent on the content needs but the numbers can easily go up.
Here are some examples:
Asset Management
Desing – Graphic and media
Video content production
Event Branding
Equipment
💡MootUp Pro Tip
Look for what you already have from your previous events and see if you can reuse it.
Pre and Post Production
The costs for these will mostly depend on the number of pre-recorded sessions as well as the editing process of sessions, uploading, captions, and more. To name a few:
Gear
Pre-records
Rehearsals
Speakers gear
Editing
Equipment
From lighting to microphones, if you want quality, good equipment is not negotiable.
A few examples of things to expect
Audio equipment
Lighting
Videos (cameras, TVs, projectors to name a few)
Equipment for speakers
Staging (especially if you are planning a HQ and network type of hybrid event)
Labor Costs
This will depend on the size and scope of your event and it can take a lot of people if you are planning to run a large-scale event we're not talking about 2 people and 4 computers.
This cost spreads across both virtual and in-person but needs will be different for each
We're talking about
Event manager
Technical director
Head of marketing
Production technicians
Moderators
Support teams
Unexpected Expenses
We've all heard it- Anything that can go wrong will go wrong. And we're not trying to scare you or anything however having a 'rainy day' fund is encouraged.
Either in case something does go wrong but also because not all expenses can be forecast. Budgeting gives you a basic framework to start with so you will still want to reserve for unexpected costs.
You will want to factor in here unexpected expenses for the in-person event as well- just note that those can be a little higher. Things that can go wrong at a physical event tend to cost more and be more difficult to fix.
💡MootUp Pro Tip
Look at a figure somewhere between 10 and 15%
Conclusion
Make sure you record every expense in detail and remember that the total cost for the virtual part of your hybrid event will vary depending on the length of the event, the number of attendees, features, customizations in use, and of course the marketing and promotion efforts.
A well-planned budget absolutely paves the way to a successful virtual or hybrid or any event for that matter.
If you're still unsure of where to start check out MootUp's Interactive Budget Calculator. It will be a great asset because it accounts for the most important costs and can get you started immediately, giving you a general idea of what number you're looking at.
MootUp was designed to offer solutions to all your virtual event needs and ensure you deliver exceptional virtual and hybrid event experiences across smartphones, tablets, computers, and modern VR/ AR headsets, laptops, and tablets. To explore our platform, book a demo today and have your event up and running in just a few clicks.
For the latest platform features, as well as XR and virtual event news, please connect with us on social: