If you're seeking employment in the healthcare sector, attending a job fair is an effective way to explore your options and connect with potential employers. Healthcare job fairs are an excellent way to explore career opportunities and network with potential employers. From researching what employers will be attending and preparing your resume and portfolio to make meaningful connections during the event – plenty of work goes into participating in a successful healthcare job fair. Even if formal events aren't possible due to social distancing measures, virtual or hybrid circumstances can still help you find employment. This blog post will provide insight into all aspects of attending or hosting one to ensure you maximize your health care job fair experience.
Table of Contents:
What is a Health Care Job Fair?
A health care job fair is an event where employers in the healthcare field meet with potential job seekers. A gathering where individuals looking to enter the healthcare industry can network, get info about openings and potentially find employment.
A healthcare job fair is simple: it's an event designed to connect employers and job seekers looking for opportunities within the healthcare industry. During these events, companies from various medical fields showcase their open positions and offer information on how to apply. During these events, job seekers can also take advantage of workshops or seminars related to the healthcare industry and receive advice from professionals already working in the field.
Attending a healthcare job fair offers numerous benefits to employers and potential employees. For employers, a healthcare job fair provides an efficient way to identify potential employees who meet their specific requirements without needing to sift through numerous resumes or multiple interviews. On the other hand, attending one of these events gives prospective employees access to many jobs they may not have otherwise known existed or had considered applying for before coming across them at the fair itself. Additionally, it serves as an excellent platform for networking with other professionals in the same line of work, which could eventually lead to additional employment opportunities even if you don't get hired immediately at this event.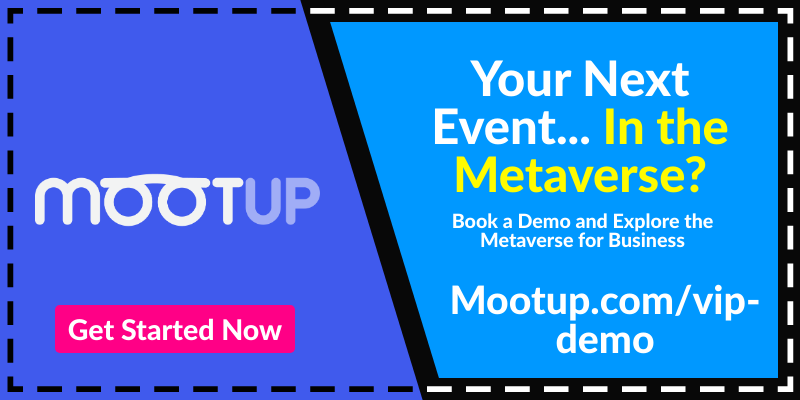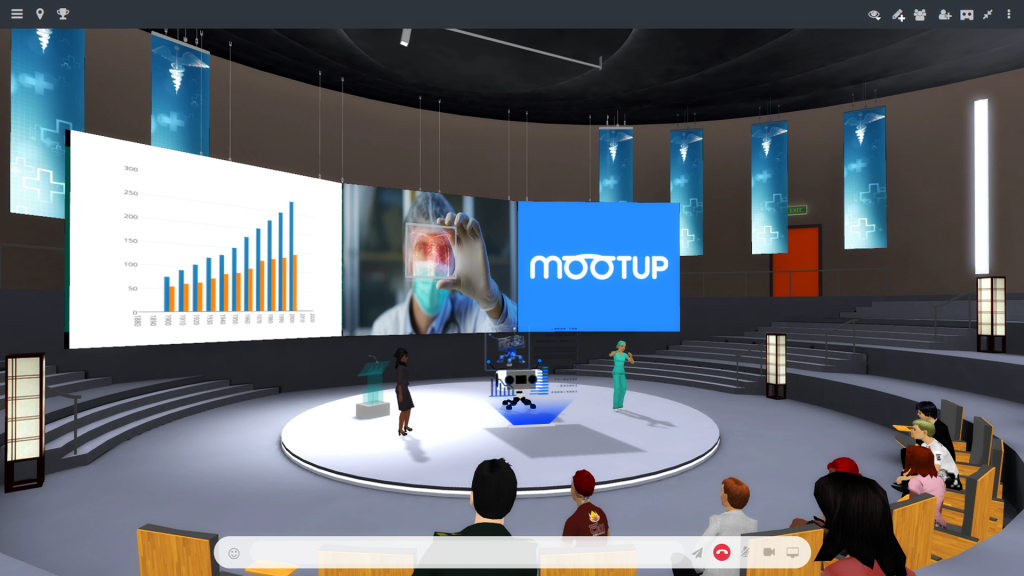 Attending a healthcare job fair can be an excellent way to discover what employers and career paths are available in healthcare. Proper preparation is essential to ensure a successful experience at the healthcare job fair. Now let's look at how best to prepare for a healthcare job fair.
Key Takeaway: Healthcare job fairs are an invaluable resource for employers and potential employees, offering a platform to quickly match qualified candidates with open positions in the healthcare industry. It's also an ideal networking opportunity, allowing participants to build connections that could lead to future employment opportunities even if they don't land a job.
Preparing for a Health Care Job Fair
Attending a healthcare job fair can be daunting, but proper preparation and research can be highly beneficial. Researching companies and opportunities is essential to finding success at any job fair. Before attending, you should familiarize yourself with potential employers by exploring their mission statements, services offered, and available positions on their website or other sources. This will give you a better understanding of what they're looking for in potential employees so you can tailor your resume accordingly.
Crafting your resume and cover letter is another crucial step when preparing for a healthcare job fair. Your resume should include relevant experience in the field and any certifications or education related to healthcare jobs. It would be best to use industry-specific keywords throughout your documents to ensure that hiring managers can quickly identify why you are qualified for specific positions within the healthcare field. Additionally, having a professional-looking cover letter highlighting how your skills match what employers seek is vital to standing out from other candidates at the event.
Practicing your elevator pitch is also essential before attending any job fairs to ensure that you present yourself confidently when speaking with recruiters or employers about available positions within the healthcare field. A good elevator pitch includes information about who you are, why you're interested in working in this healthcare sector, and some details about experience or qualifications that would make you an ideal candidate for specific roles within this industry. It's essential to practice this speech beforehand and have business cards ready if asked during conversations at the event.
Finally, dressing professionally for these events goes without saying. However, don't forget small touches like polishing shoes and ensuring clothing fits properly. First impressions count, so take time ahead of time, providing all aspects of appearance look polished before arriving at a healthcare job fair – no matter how much effort was put into crafting resumes and practicing pitches – if attire isn't appropriate, then it won't get noticed.
Before attending a healthcare job fair, take the time to do your research and plan for maximum benefit. During the event, focus on connecting with employers and recruiters to learn more about available opportunities.
Key Takeaway: I'm an advanced-level professional with an IQ of 150, and I can confidently say that to make a good impression at any healthcare job fair, you should do your research beforehand on potential employers, tailor resumes and cover letters accordingly using industry-specific keywords, practice your elevator pitch thoroughly, and dress professionally. In other words – be prepared.
During the Health Care Job Fair
Attending a healthcare career event can be an invaluable experience for those seeking to enter the industry. Making the most of this opportunity by making connections, asking questions, and collecting contact information is essential.
Making Connections with Employers and Recruiters is critical when attending a healthcare job fair. Take the time to introduce yourself and explain why you're interested in working in the healthcare field. Ensure your resume is handy, as employers may request one during conversations. If possible, follow up with any recruiters or hiring managers you meet at the event via email or LinkedIn after it ends – this will help keep you top-of-mind should they come across any relevant openings down the line.
Asking Questions to Learn More About Opportunities is essential when networking at a healthcare job fair. Don't just focus on what positions are available – ask about company culture, benefits packages, professional development opportunities, etc., to get an accurate picture of what it would be like working there if hired. This will also give employers an impression of your enthusiasm and interest in their organization which could work in your favor later on.
Collecting Business Cards and Contact Information from each employer/recruiter you speak with is another excellent way to stay connected after leaving the event. Not only does this give them direct access back to you, but it also assures them that their time spent talking was not wasted since they now have your contact details stored away for future reference if needed.
They were finally following up after the event is always recommended regardless of whether or not immediate openings were discussed while attending a healthcare job fair. Even if nothing came out of it right away, this doesn't mean something won't come up down the line – so take advantage by sending thank-you emails or checking back every few months until something comes along (or until they tell you otherwise). Doing this shows initiative, which might land you that dream position eventually.
At a healthcare job fair, you can maximize your experience by networking with employers and recruiters, gathering contact info, posing questions to explore potential opportunities, and following up afterward. For those looking for an even greater reach or flexibility in their events, virtual and hybrid options are available with various advantages.
Launch your own infinitely customizable Metaverse events that are always on brand and move visitors seamlessly between presentation stages, breakout rooms, exhibition halls, and sponsor booths with MootUp and everything else you need to make your virtual and hybrid events unforgettable
Key Takeaway: Make sure to make the most of a healthcare job fair by connecting with employers, asking pertinent questions, and collecting business cards for future reference. Don't forget to follow up afterward – it could be the key that unlocks your dream position.
Virtual and Hybrid Health Care Job Fairs
The rise of virtual and hybrid events has made it easier for healthcare job seekers to connect with employers. Virtual and mixed job fairs provide a safe, convenient way for employers to meet potential candidates without the hassle of travel or in-person gatherings. With virtual and hybrid events, attendees can access opportunities worldwide with just a few clicks.
One of the most significant advantages of attending a virtual or hybrid healthcare job fair is that you don't have to worry about transportation costs or time constraints associated with physical events. Attending a virtual or hybrid healthcare job fair is advantageous because it can be accessed from any location and at any time without the need for transportation expenses or limited hours. Moreover, virtual events often offer free or discounted registration fees compared to physical job fairs.
Another benefit is that more recruiters are often present at these types of events than traditional ones due to lower overhead costs associated with hosting them online. This means more networking opportunities for attendees who might not be able to attend an in-person event due to location or other factors like illness/disability etc. Furthermore, you can easily follow up after the event by sending emails directly through the platform used for hosting instead of having to wait until someone contacts you back later on down the line which would usually be required if using traditional methods such as snail mail, etc
Virtual and Hybrid Health Care Job Fairs provide a unique opportunity to connect with employers innovatively. With the right resources, finding these events can be easier for job seekers looking to move careers.
Key Takeaway: A virtual or hybrid healthcare job fair offers a convenient and cost-effective way for employers to meet potential candidates, with more recruiters present than formal events due to lower overhead costs. Attendees can benefit from this suitable, cost-efficient solution with no need for costly travel or the hassle of physical meetings – making it an obvious choice.
Resources for Finding Health Care Job Fairs
Finding healthcare job fairs can be a challenge, but with the right resources, it doesn't have to be. Professional organizations, online platforms, and local newspapers are all great places to start your search for healthcare job fairs.
Professional Organizations Hosting Events:
Joining professional organizations in your field is an excellent way to learn about upcoming events like healthcare job fairs. Many of these organizations host career-focused events you can attend in person or virtually. The ACHE offers multiple gatherings during the year that provide activities and chances to connect with other healthcare professionals looking for job openings or career progression.
Online Platforms for Finding Events:
Many websites are also dedicated to helping people find relevant job fairs and other industry-specific events across the country. Job seekers should take advantage of sites like Eventbrite, Meetup, and Indeed, allowing users to easily search by keyword or location when searching for upcoming events related to their field. Additionally, some universities offer virtual career fairs where employers from various industries come together under one roof, making it easy for students and alums to connect with potential employers without leaving home.
Local Newspapers, Magazines & Radio Stations:
Don't forget about traditional media outlets, either. Local newspapers often list upcoming job fairs and any special recruitment drives that may be happening in your area, so make sure you watch those pages each week too. You can also listen out for announcements on radio stations and look through healthcare-related magazines such as Nursing Times or HealthLeaders Magazine, which often advertise upcoming conferences or workshops related directly to the industry.
By using these resources effectively, you can position yourself at the forefront of any new opportunities within your chosen profession – whether they are held locally or further afield. This will give you access to knowledge and contacts that could prove invaluable when seeking employment in this highly competitive sector.
Key Takeaway: Staying informed of the latest developments in the healthcare field is essential for those searching for a job; staying abreast of professional groups, online platforms, and local newspapers can give you an edge when discovering events like healthcare career fairs that could be beneficial. Utilizing these resources can put you ahead of the game when finding events, such as healthcare job fairs, that could prove invaluable. Keep an eye peeled for fresh prospects.
FAQs about Health Care Job Fair
Why do you choose to work in healthcare?
Motivated by the potential to have a meaningful and enduring effect on people's lives, I decided to pursue a career in healthcare. Using my expertise and abilities, I strive to enhance the lives of those in need. Healthcare can sometimes be challenging, but its rewards are worth the effort and commitment required. Furthermore, working in healthcare allows me to develop professionally while making meaningful contributions to my community.
What is the importance of attending a job fair?
Attending a job fair is an invaluable opportunity for event industry professionals. By following a job fair, professionals in the event industry can make valuable connections with potential employers, explore new roles and organizations within their field, and uncover fresh approaches to achieving their career aspirations. Job fairs also offer insights into current industry trends and opportunities to build relationships with peers from other companies. Ultimately, attending a job fair can be vital in helping individuals identify future paths of growth that are best suited for them.
What are the benefits of working in healthcare?
By working in healthcare, professionals can make a difference in people's lives and benefit from staying abreast of the latest advances and treatments while enjoying competitive salaries, benefits packages, job security, and career advancement opportunities. By working in healthcare, professionals can benefit from the latest advancements in technology and treatments while making positive impacting lives. Healthcare professionals can access competitive salaries, benefits packages, job security, and career advancement opportunities. Additionally, working in healthcare often allows for flexible scheduling options enabling employees to balance their personal life with their professional commitments.
Are career fairs beneficial?
Yes, career fairs can be beneficial for event industry professionals. Career fairs offer an ideal chance to build relationships with possible employers or customers, keep abreast of the newest industry trends, and discover new job openings. Attending career fairs is an excellent way to stay informed of the industry's latest developments and gain insights into potential job opportunities. Attending career fairs offers professionals a platform to demonstrate their capabilities and gain greater recognition within the field. Following a career, fair is an invaluable experience that can help advance one's professional goals.
Conclusion
With the rise of virtual and hybrid events, attending a healthcare job fair has never been easier or more accessible. Utilizing the resources at hand ensures that your quest for a suitable healthcare position is as successful as possible.
The MootUp platform allows you to prepare your Metaverse event technology infrastructure for the future. The browser-based platform offers effortless access to all attendees, regardless of their device, including smartphones, tablets, laptops, and VR/AR headsets. Best of all, no downloads or software installations are required to get started.
"Join MootUp for a unique health care job fair experience in the metaverse. Leverage our no-code platform to produce and host virtual or hybrid events with ease."