Healthcare Futurists Case Study
Healthcare futurists is an organization founded by Dr. Tobias Gartner, based on the belief that the solution to many of the health problems of today and the future lies in bringing together digital technologies, medical expertise, and entrepreneurship.
The firm brings together a vast network of leaders in the sectors above to provide advice, infrastructure, and know-how to enable pharmaceutical companies and individual doctors to test their innovations and, where desired, offer them go-to-market strategies.
Every year Healthcare Futurists offers 'Hackathons' ; these are events where individuals are asked to come forward with innovative ideas to solve medical problems. They tend to be of two types. The first, open to individuals, and the second are closed events in which participants all belong to the same company (which has sponsored the event).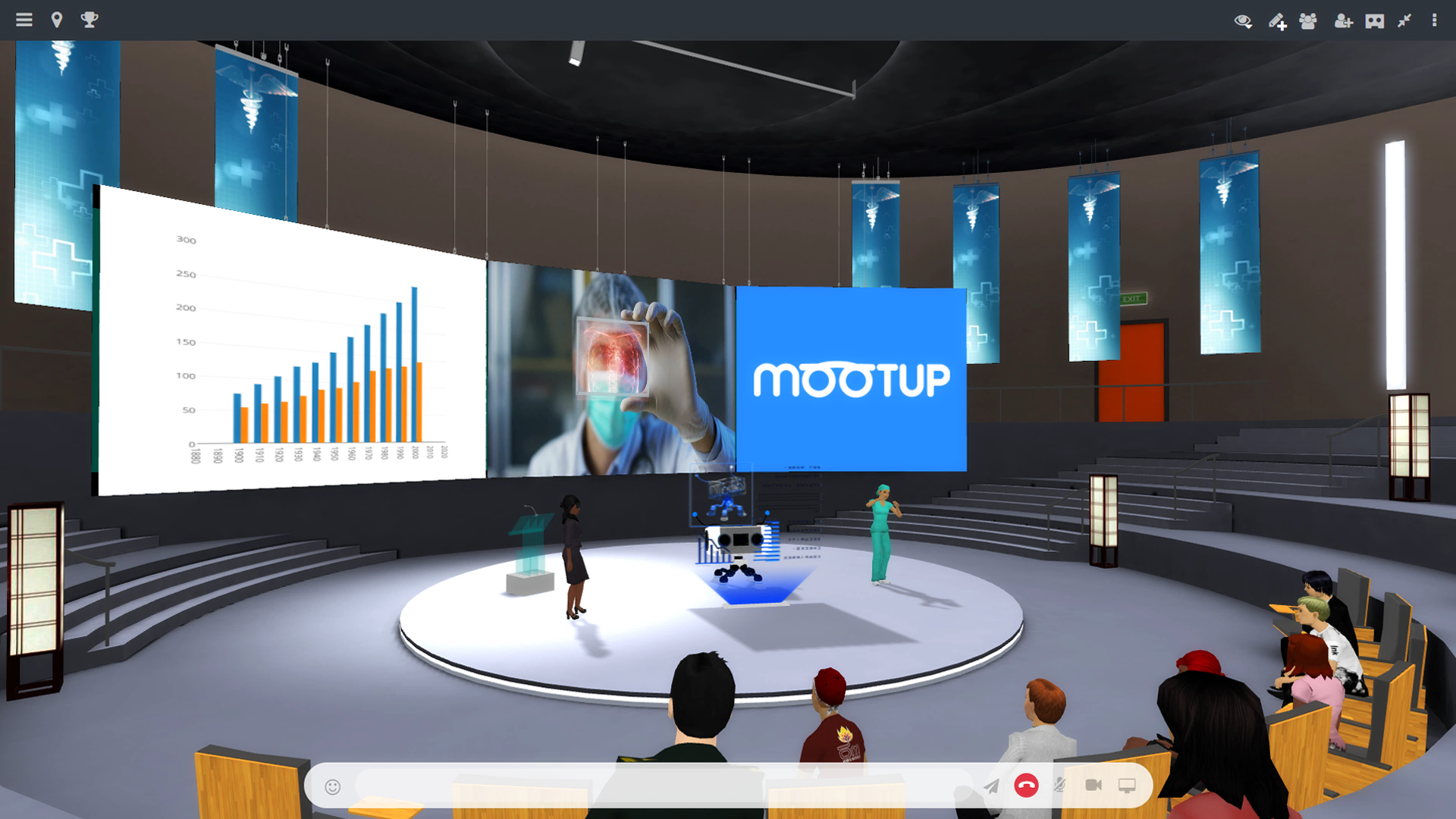 The Objectives
Intuitive easy to use platform for the less technology-savvy attendees.
Find a virtual solution that would allow us to host fast-paced, hands-on and highly interactive events just as we did when we could host them in-person. Being able to host real time conversations was a must.
As CEO Tobias Gantner put it, one of the most important outcomes of the hackathons were the serendipitous meetings with other experts. Without this, the event would fall below the expectations of their customers, and the results would be unsatisfactory.
Include support as well as guides and hosts to assist the attendees and offer more information as needed.
MootUp Solutions
MootUp can be accessed directly in the browser, on any operating system and device, phone, tablet, computer including VR/ AR (optional).
Private audio calls in real-time! Additionally MootUp supports private "audio zones," where participants can have private discussions.
Organic networking. Serendipitous hallway chats are a hallmark of MootUp.
3D Immersive booths were created and branded for each of the event experts where attendees could interact and engage with directly.
MootUp includes 3D spaces and virtual worlds that can be easily branded or customized to match the event theme and company branding.
Superior customer experience. MootUps team were on hand for advice and help throughout event preparation as well as during.
Metrics and real-time engagement monitors turned out to be features of great benefit.
The Results
Thanks to the above and the great participants and dedication, the virtual hackathons healthcare futurists hosted in MootUp can only be described as a success! The ideas, concepts, and products developed as a result of the partnership are extremely promising and ready to be pursued to their full potential.
Attendees interacted with other participants
Attendees who stayed over 2 hours (of a 3h event)
Attendees who provided feedback gave 5/5 stars
"The MootUp platform can be part of your strategic toolbox for leveraging co-creative innovation. In a digital environment, we were able to hold hackathons with the same results as those in real life. In my opinion, the MootUp platform is a game-changer for virtual events".
Tobias Gartner, Healthcare Futurists CEO
Features that made the event a success
Access from any device
Join via desktop, laptop, chromebook, tablet, mobile, immersive VR and dial-in by phone.
VR/AR support includes iPhone Cardboard, Samsung Gear VR, Google Daydream, View/Lenovo Mirage Solo, Oculus Go/Quest/Rift, HTC Vive/Focus, Microsoft Mixed Reality/Hololens, Magic Leap One, Nreal, Pico, Valve Index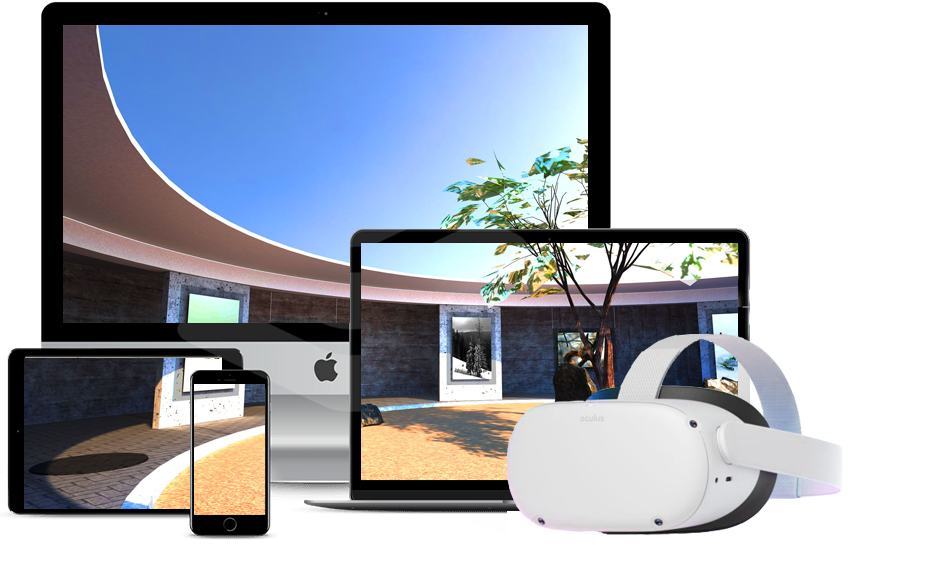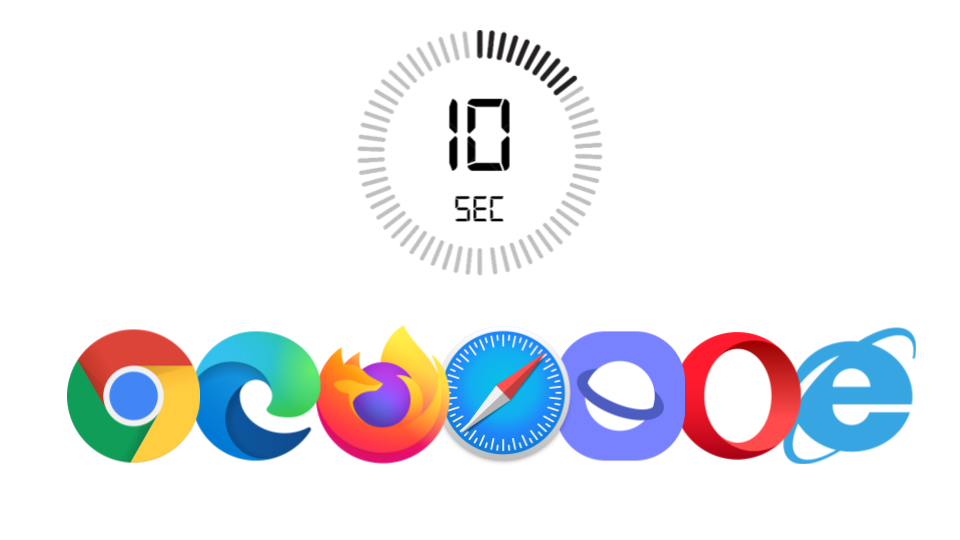 Instant audience access
Just share a link, participants can join in seconds. Supports all browsers and devices.
No apps
No downloads
No installation
No IT approval
Video Avatars & 360 Environments
3D avatars not your style? Video avatars can move and interact with the environments just like 3D avatars, it's your choice.
Use 360 images or video backgrounds for your virtual meeting, whether it's your office, factory visit or a fun travel destination.
3D Models
Import any 3D model into your meeting room.
Product visualization
3D design
Product training
Sales demonstrations
Easy Navigation
Responsive design enables easy access on any device. Touch screen, mouse & keyboard or VR/AR
Spawn points

Navigation markers

Free Teleport

VR Hand Controllers 
Third Person or Immersive
Click the goggles icon to switch from third person to first person view, or launch life size immersion in your VR/AR headset.
Mobile Magic Window
Immersive mode on mobile creates a magic window into your 3D meeting. 
1000+ Gestures
Express yourself with over 1000 gestures, facial expressions and poses on mobile, tablet, laptop & desktop. Shake your head or wave your arms around in VR, real-life head & hand tracking is shared too. 
Participants List 
See who's attending. Add to your contacts, read their profile, whisper or moderate users.
Lasers
Each attendee has their own uniquely colored laser pointer for drawing attention to presentations or items in the space. 
Private Messaging 
Whisper to your colleagues or friends in the same space or across spaces in a multi-room event. 
Shared Whiteboard
Each attendee can contribute to whiteboards in a space. 
Bring your events to the Metaverse
We know how challenging it can be to host events and have them go off without a hitch, so we invite you to book a demo with our experts today. You will learn about how this metaverse events platform offers powerful collaboration and engagement tools that are great for hosting successful meetings or events!