The unknowns around hybrid events can make deciding whether to adopt them or not, planning them and especially budgeting, feel like quite the challenge.
In this post, we're going to explore what to expect when planning the budget for a hybrid event.
What To Expect
The number one concern in event budgeting is the obvious "How much will it cost?" Unfortunately, there's no straight answer and chances are that while your virtual event saved you money and helped you cut costs – with hybrid your costs will go up.
And it's because of this, many event professionals see this year as a transition period but especially a time to solidify their place in the market.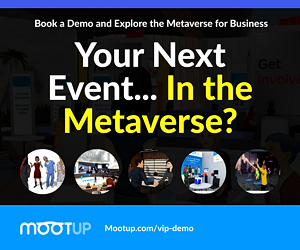 Here are some factors to consider when planning your hybrid event budget.
Virtual Event Platform and Technology
A virtual event platform will define the event because there is no Hybrid without Virtual. And while it may be tempting to cut corners and go for the simpler and cheaper options – what you choose will be reflected in all the aspects of the remote and even the physical attendee experience.
You would not try to host your in-person event at a lesser location so why do the online equivalent by trying to host via Zoom or Webex? These well-known 2D video conferencing platforms are great for video discussions, but they are not made for events or conferences.
A true hybrid event is more than just live-streaming. A true hybrid event focuses on a user-centered experience where your attendees come first. An experience that promotes interaction and networking not just between attendees locally but between your online and offline attendees as well if you're planning on hosting a truly hybrid event.
The good news is the technology in the industry has finally caught up with the rest of the world and you can now improve attendee experience not just beyond common virtual events, but beyond common events, period.
Add features like VR and 3D immersive spaces such as expo halls, breakout rooms, and auditoriums, use gamification, all the can't-miss opportunities that will continue to help them grow will up your event's success.
So while your costs will go up, what you invest in tech will be directly proportional to the very large audience you're able to reach around the globe with a hybrid event.
The more seamless you can make the communication between in-person to virtual thus hybrid for your audience, the more likely you'll see them come back for your next event and the more likely they are to recommend you to others.
Health And Safety Guidelines
This is a concern for the in-person portion of your hybrid event.
Depending on your physical venue of choice this may already be bundled into your budget but especially in today's Covid-19 world, pandemic compliance is a crucial part of planning the in-person part of the hybrid event.
For any live event, PPE supplies, signage, and extra around-the-clock cleaning are necessary.
Additionally, disposable serving ware and individually packaged items are now the only acceptable method for serving your guests, so you will need to plan appropriately.
Consider hiring a Pandemic Advisor and perhaps a team they can work with and oversee and manage operations to ensure everything is set up and operated in a manner that is socially distant and health-focused to ensure the safety of guests and staff alike.
This leads us to the next point to consider.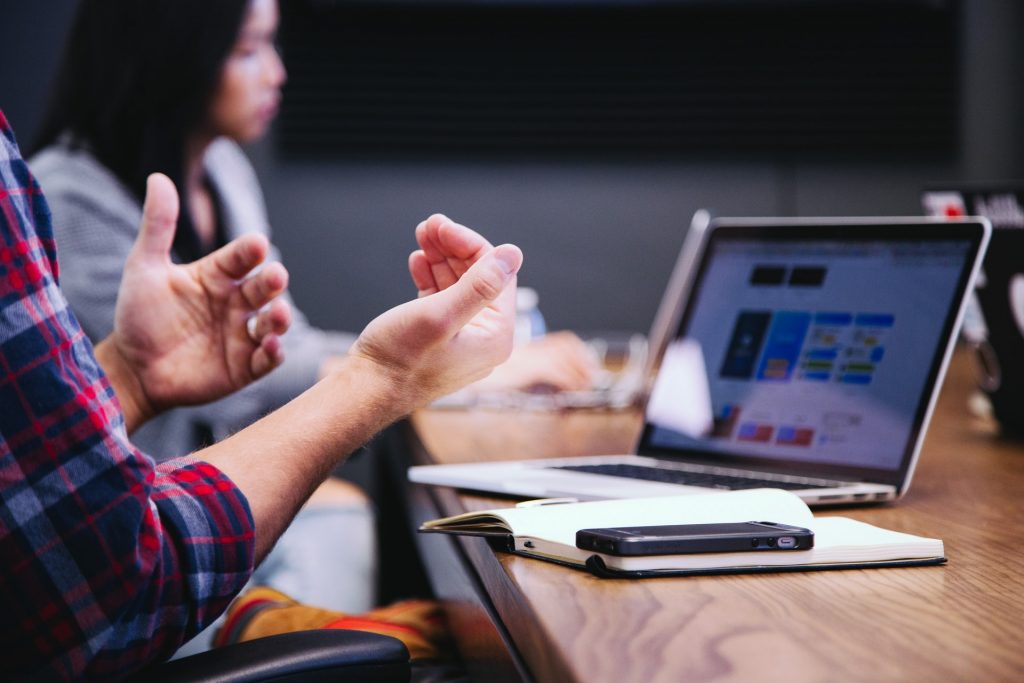 On-Site Arrangements and Production
A post-pandemic hybrid event will certainly require more setup and production necessities.
In addition to the traditional tech crew and AV equipment of a normal pre-Covid in-person event, you will want to budget for: additional media servers, broadcasting equipment, camera operators, and specialized live stream engineers.
When it comes to physical setup you will have to first consider the safety of your attendees, speakers, and partners. The need for personal space will have to be built into your budget. You can no longer simply sit 4 people at a table. You'll also want to ensure your venue has a suitable ventilation system, place your furniture 6 feet apart and seat fewer chairs per table.
Virtual Production
Virtual offers limitless opportunities when it comes to hosting incredible events. The more comprehensive and engaging the virtual venue is the easier it is for you to organize and host vibrant hybrid events.
A truly hybrid event is more than just streaming and interacting with the audience. It's about dramaturgy, content preparation, and directing. Setup two-way portals between the physical and virtual worlds. These portals can be used for communication, file sharing, Q&A, polls, or gamification.
Choose a virtual platform that is scalable to accommodate a large number of attendees and is flexible by supporting integrations with other platforms or tools. At MotoUp we integrate with tools such as Hopin, 6connex, BlueJeans, and MS Teams but also platforms like Splash, ActiveCampain, 8th Wall, High Fidelity, Google Dialogue Flow, and Google Analytics, Rasa, and many more. All this is to give you the option to work with the tools you love and know while delivering a highly engaging experience for all your attendees no matter where they join in from.
Here are some of the common components that help determine the virtual production budget:
Setting – A quick example for this – if you are using MootUp holographic avatars or green screen options to project your speakers in the 3D environment or even on screen the physical venue
Technical Equipment – From computers to microphones, cameras, etc
Technical Labor – Staff that will assist in virtual and in-real
Video Editing – If you're planning to have pre-recorded sessions, etc.
Media Hosting – You may already have your own servers for this. If not though, all MootUp plans include storage for your media files from 3D objects to videos, images, etc.
Graphic Design – this is a great palace where you can save money – you can create the same materials for in-person and virtual. The added cost comes on the physical side because you're going to have to also print them.
As expected there are more things to consider when planning a hybrid event budget. We suggest you start with what you know and see what applies to both worlds first and start from there.
Create separate spreadsheets with detailed line items for each one then figure out where they overlap. We have some great templates to assist, including an Interactive Budget Calculator you can check out.
And if you have any questions do reach out. MootUp has helped over 1000 organizations and events in the past 12 months alone and we are happy to share information and assist with your event as well using the experience and insight we've gained along the way.
MootUp was specifically designed to provide user-centered experiences across smartphones, tablets, computers, and modern VR/ AR headsets, laptops, and tablets. To explore our platform, book a demo today and have your event up and running in just a few clicks.
For the latest platform features, as well as XR and virtual event news, please connect with us on social: