MootUp is redefining the events industry with new WebXR technology and a unique spin on what events look like for users. Today's digital environment is evolving at a record pace, and it's time the events industry moves with it. MootUp is a leading virtual event software, and our emphasis is on the attendees and their experience, whether they prefer to participate online from the comfort of their own home, or in-person, able to interact in real life with other peers. Event planners have long struggled with the debate between which event type better suits their target audience, virtual or physical events.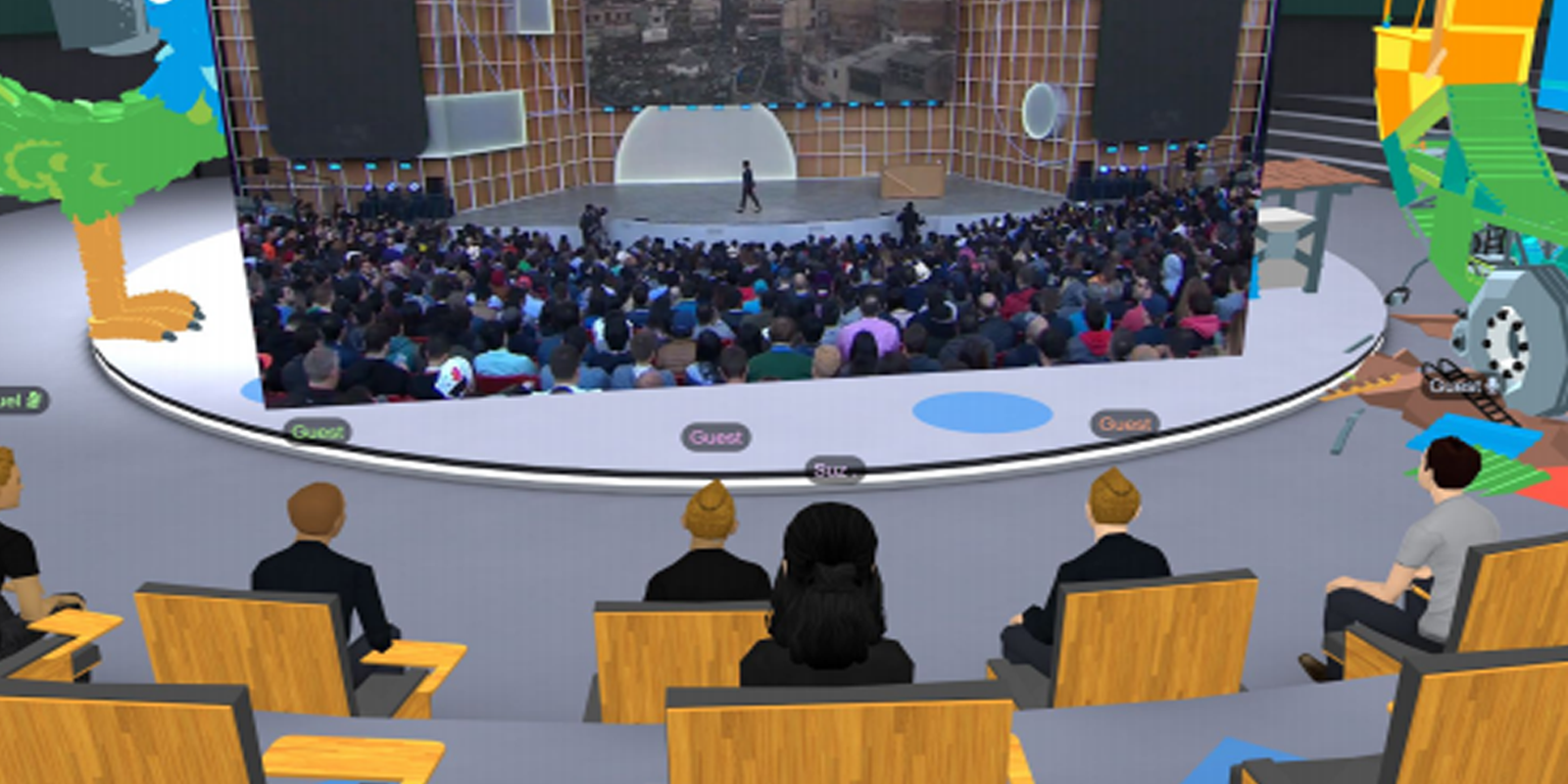 Hybrid Events are the solution to this dilemma. A hybrid event combines physical and virtual events into one awesome experience for everyone involved, especially if that Hybrid Event happens in MootUp, the first Metaverse virtual events platform. Hybrid events create a unique, engaging experience by seamlessly combining aspects of virtual and physical events into one. Utilizing our WebXR platform, attendees can physically enjoy an event, or they can experience the event in the Metaverse, where they can participate and interact in ways that are nearly identical to the in person events.
Attendees from every corner of the globe can be present at your next event. We designed MootUp to be accessible, inclusive, and engaging. Every participant, no matter in what space they're located, at your event or anywhere in the world, can join from an internet enabled device and begin interacting in meaningful ways.
You're in good company, MootUp is being used by 1000's of organizations as a one-stop solution for event planning and audience engagement:


Hybrid meeting platforms open up a whole new world of possibilities and opportunities when it comes to business meetings, collaboration, education, and marketing. Hybrid event software is the engine that makes hybrid events work.
At MootUp, we offer a hybrid / virtual event platform that allows you to maximize the benefits of a hybrid event, such as a conference, business meeting, seminar, panel discussion, press conference, workshops, product presentation/demonstration, or festival.
Here are some of the powerful benefits afforded by our virtual / hybrid event management software:
Increase Reach & Attendance
Increase ROI by increasing reach and attendance. Hybrid events increase your reach immensely by including those who want to attend, but can't, and those who are unsure if your event is worth their time.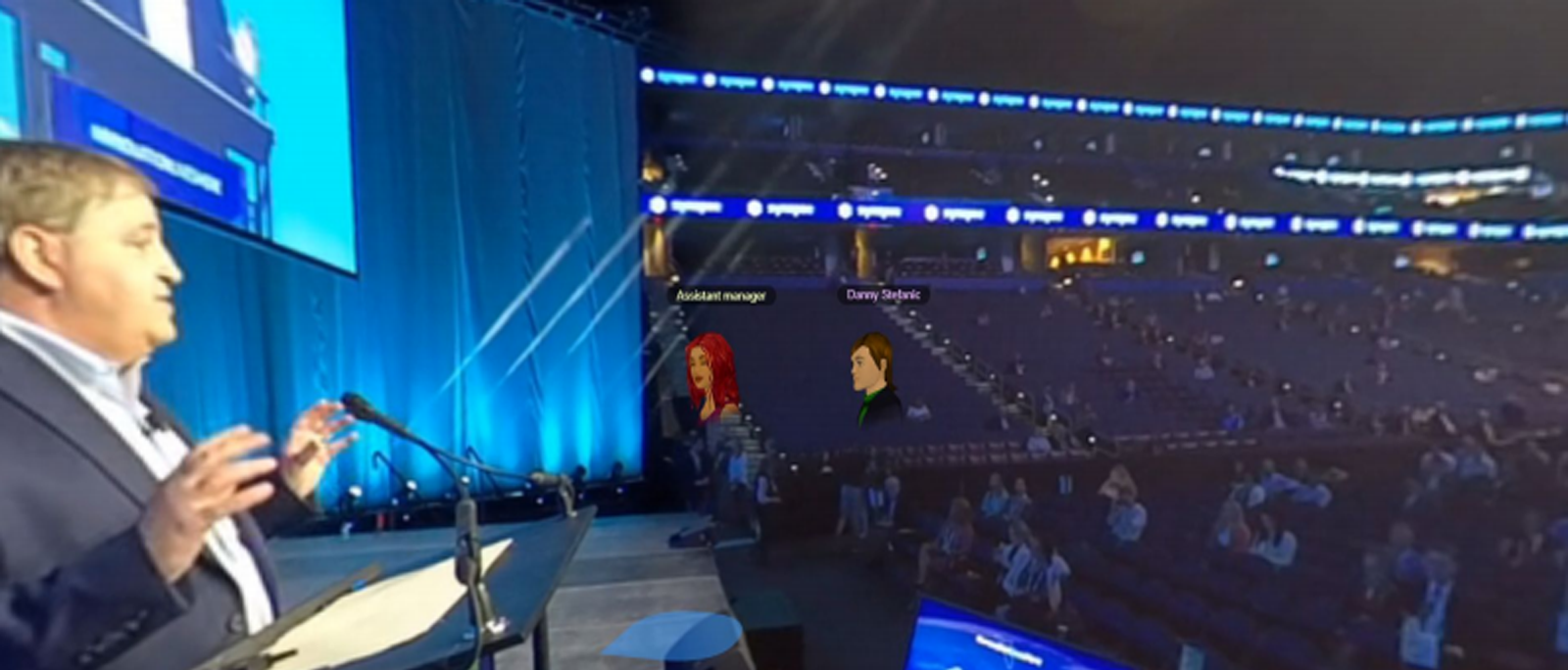 Higher Engagement with your Audience
Add a virtual option to your event and plan audience-first. Your virtual audience is actively participating from their mobile devices, computers, tablets, and even VR-devices, meaning they can talk, share, like, comment, and much more. This adds more engagement opportunities that would not be possible at a strictly live event, both during and post-event.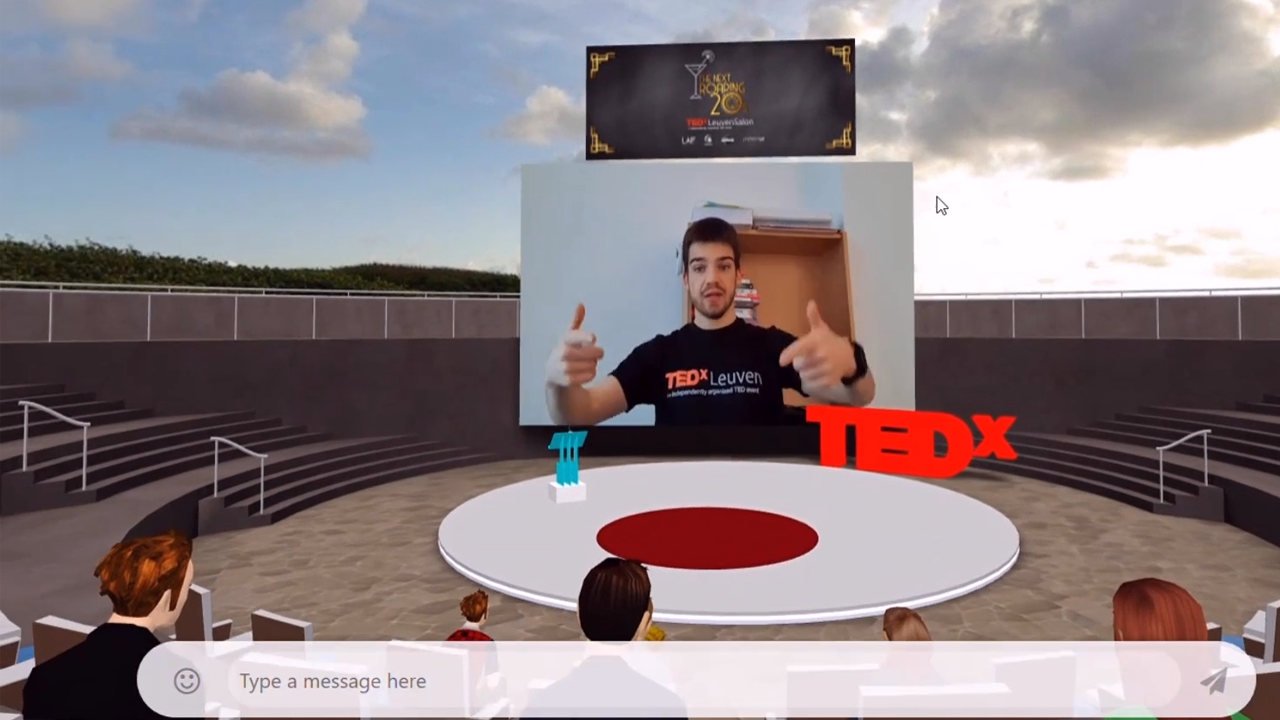 Offer Greater Sponsorship Opportunities
MootUp is customizable to your every desire. Corporate sponsors can create stunning digital branding opportunities and capitalize on everything our platform has to offer. These benefits include virtual audience and in-person interactions, increased global outreach, and unmatched brand promotion. Creative features within the platform allow brands to promote products, showcase their services, place logos around the venue, and more. Plus, with the detailed metrics MootUp provides after an event, your sponsors will always see a measurable ROI.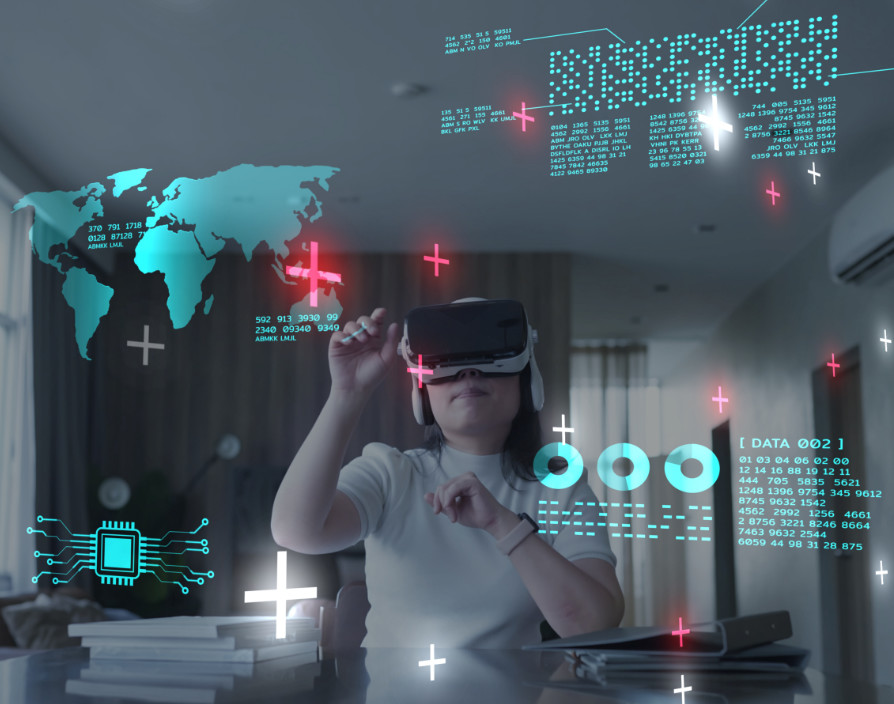 Reduce Environmental Impact and Costs
Going hybrid is a great way to accommodate attendees who are conscious of their personal carbon footprint. This will reduce travel costs not just for the attendees but for your sponsors and crew as well. Adding Virtual Sponsorship to your event means sponsors can participate 100% online and still generate value.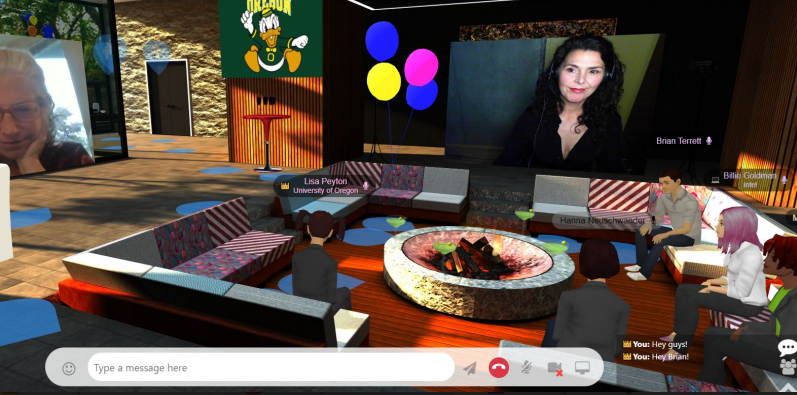 A hybrid event platform offers valuable insurance that no matter the circumstances you will have a successful event. With technology more accessible than ever and with the right tools you remove the gamble of live-only events.
MootUp is the only platform of its kind. We step up your events and promote unmatched attendee engagement by designing: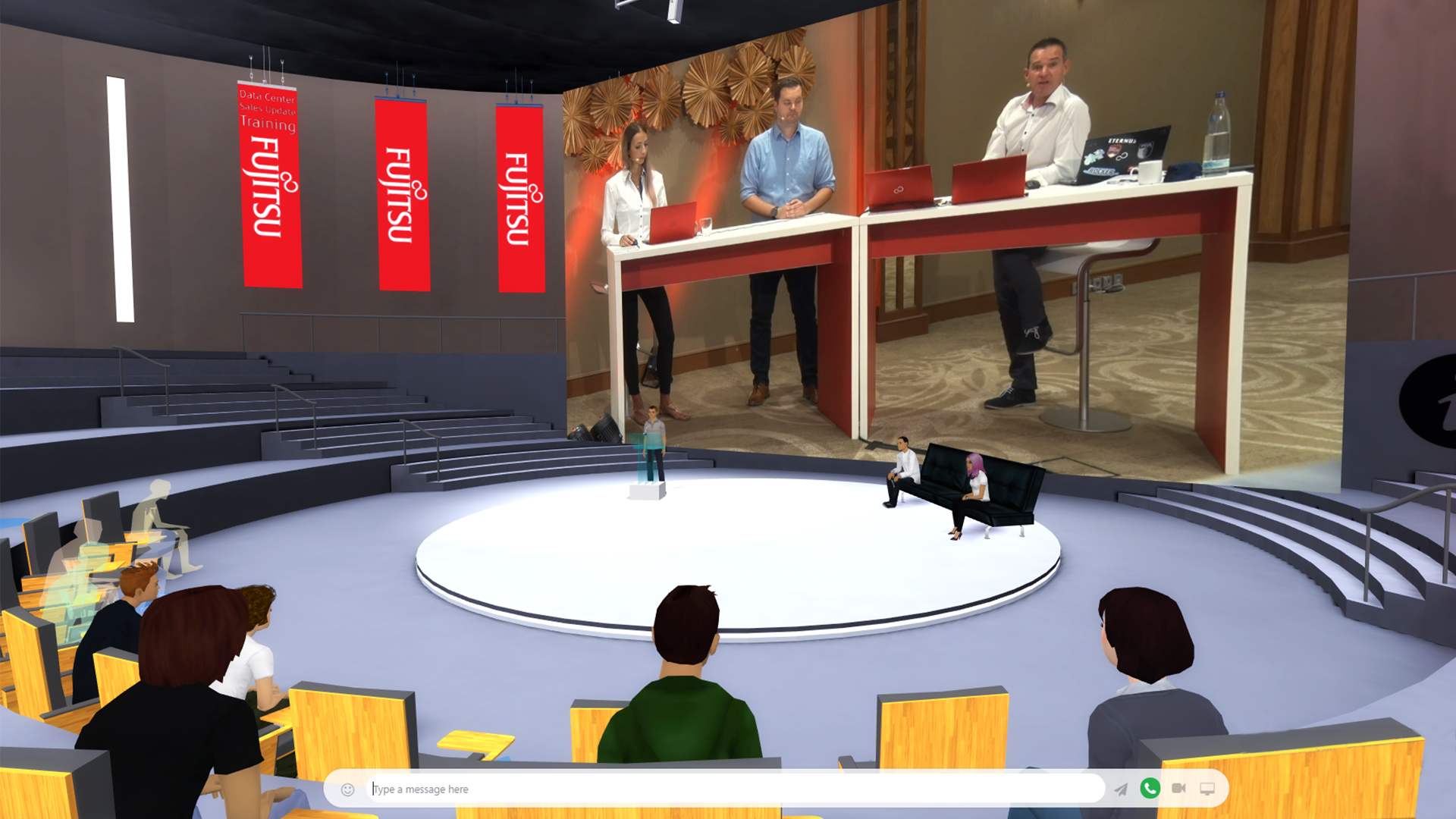 State of the Art Technology for High Production Quality
As the only WebXR platform built with open standards, MootUp's technology is lightyears ahead. A key indicator of success in the events industry is attendee engagement. If virtual attendees cannot follow along due to technical difficulties, or are incapable of hearing live speakers, or even unable to clearly see what's going on, engagement for hybrid events decreases. MootUp's mixed reality hybrid events completely eliminate these issues commonly experienced with other virtual or hybrid event platforms.
Environments for Effective Networking Opportunities
MootUp offers every participant, host, speaker, and beyond the ability to feel connected and immersed in your event, no matter what side of the camera they're on. MootUp enables communication between in person and virtual attendees, so that peers can freely network, much like any other business event. Within MootUp's customizable platform, there are over 50+ templates that you can design to create a stunning virtual event and unforgettable experiences for the networking needs of all attendees.
Limitless Interaction Functionalities
With a full suite of interactive gestures and the ability to fully customize each full-body, 3D avatar, attendees participating virtually will still feel like they are physically present at any event you're planning. Beyond the user-friendly yet robust set of individual expressions and gestures that attendees can utilize, MootUp has several other features to enhance the experience in mixed reality. These include breakout rooms, virtual booths, live polls, surveys, Q&A sessions, laser pointers and more, and were designed to create endless opportunities for your virtual attendees to interact online.
Life-like Immersive Experience, Just a Click Away
Virtual Reality and Mixed Reality are seeing unmatched growth in today's digital age, and we've capitalized on that to marry online 3D environments and immersive experiences with engaging and memorable events for your company. Event planners and business professionals can now interact within the Metaverse to create stunning, life-like experiences, all at the click of a button. MootUp is accessible on any device, simply by clicking a link, no downloads or coding required at any point.
MootUp is the future of the events industry. White-label our platform for your next event experience and blow away attendees who never imagined a world with highly engaging Metaverse events. If you'd like to learn more about our groundbreaking virtual event solution and hybrid event management platform, book a software demonstration with our expert team today!
MootUp is the only platform of its kind. We step up your events and promote unmatched attendee engagement by designing:
Free Guide: 2021 Organize your Virtual Fair or Conference
The Virtual Era is here. Adapt your team to the new times improving its performance and engagement. By downloading this guide you'll learn:
How to organize a Virtual Fair or Conference
Best Virtual Event Platforms
Attract and Engage your Audience
Customize your Fair Booths