Virtual Reality (VR) through browser based platforms has continued to gain increasing ground when it comes to areas of communication, marketing, networking, learning, and other business activities. The immersive technology within this digital experience is something that mostly anyone can enjoy and find benefit from. Even though the adoption of this technology among consumers is still in its beginning stages of use, that hasn't stopped businesses from adopting it and putting it to good use. Businesses all over the world have been consistently identifying new ways to innovate and use technology in order to achieve maximum benefits.
Using a virtual reality platform to bring people together within a digital event space has brought virtual meetings to a whole new level. Now, as the digital immersive technology gains more traction, we want to explore how VR industries can be an asset to any and all other industries.
At MootUp, we offer a virtual reality technology platform that enables the efficient production of virtual events for an endless variety of purposes. We will work with you and provide the foundation and building blocks you need to get started, but it is you who will be able to take the creative reins and use our features and tools to create a virtual reality experience unlike any other. Our goal is to assist you in adapting new ways to take your business meetings, education, and trajectory of growth to the next level.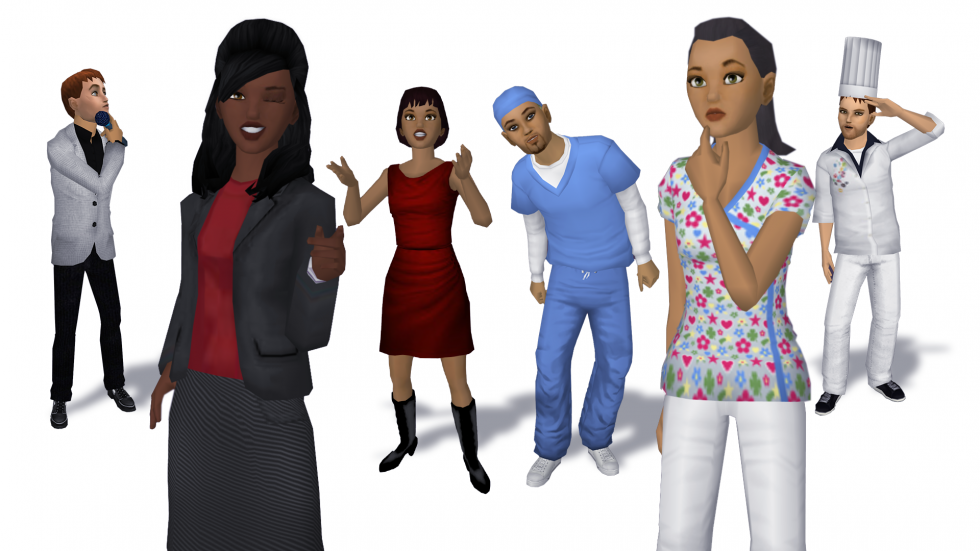 From the likes of the United Nations Organization, Association of African American Financial Advisors, Dsgnrswrkshp, and more, industries are finding ways to benefit from creating an immersive experience for their guests by bringing their workspace into the virtual world. To see the different types of industries that we've hosted, you can also check out our case studies.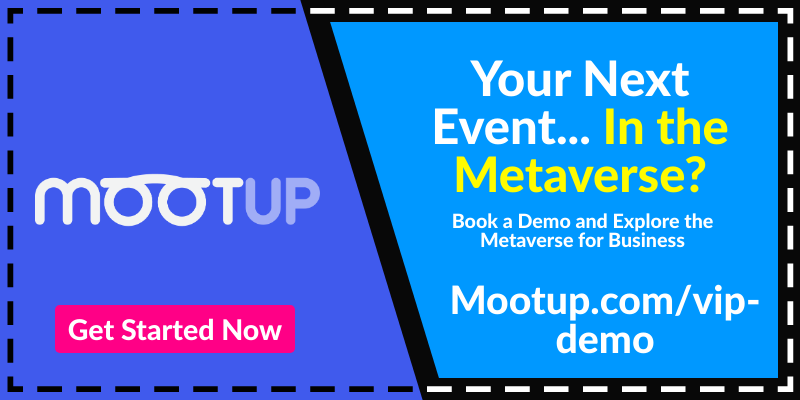 Here are some more of the ways that different industries can benefit from the Metaverse and virtual reality events:
Automotive
Virtual reality in the automotive industry can change the way design, safety, and purchasing of vehicles is done. In fact, some say that in the future, virtual reality may change how vehicles are shown to buyers. Threatening to make a real-world showroom become obsolete, customers would be allowed to view, interact and check out the vehicle, safety features, and even take a virtual test drive.
Healthcare Sector
With the incredible benefit of gaining realistic insights and furthering their knowledge of the human body, healthcare professionals can implement the use of virtual anatomy models into their studies through the realism of virtual environments. Students and experienced professionals alike can submerge themselves into this hyper-realistic 3D experience, even allowing them to learn how to perform surgeries and other high-risk medical procedures.
Retail
A new take on 'online' shopping, the retail industry can actually use virtual reality events to showcase their products, release new product lines, and engage consumers towards their merchandise without them needing to be at the physical store. This gives consumers an easy and accessible way to view and interact with everything from furniture, appliances, and other tools and equipment in the virtual reality environment. They can even test products virtually before making a purchase.
Architecture
In the architectural sphere, the use of virtual reality will allow workers and customers alike to participate in project tours in order to get a simulated view of how designs and models will look, and feel, if the project were transferred into the real world. The benefits of this technology for the architecture industry also include the ability for modification of an architectural design prior to, or during, the construction phase. This helps prevent unnecessary reworks while also helping to reduce costs and stay within project budgets.
Construction and Skilled Trades
Construction and trade workers can utilize gamification features to practice using different types of tools and equipment. This also includes being able to virtually practice operating dangerous machinery, such as a forklift or other heavy duty construction vehicles. In addition, other trade careers like welding or painting can make use of virtual reality tools and features to hone in on their skills before performing the real world tasks.
Aerospace
For various types of aerospace professionals, such as engineers, pilots, service workers, ground controllers, and more, a virtual reality experience will allow for interactive collaboration between various departments in a visually realistic environment. Harmonizing efficient communication and practices between professionals will not only increase their skills, but assure the accuracy for a job well done.
Classes and Simulations
Virtual meetings have already been somewhat utilized by the education industry. However, this goes much further than the video meetings that most people have been familiarized with at this point. Education professionals can use virtual reality events to go one step further, spinning up unique classes or simulations for different professions, ranging anywhere from mechanics to medical surgeons. Other virtual reality technology tools can assist young children in learning by offering virtual field trips and immersive educational games. Children with special needs or those who require extra learning assistance can also highly benefit from interactive sessions in a digital reality space.
Tourism
Explore the world! With the use of virtual reality, you can experience guided tours to any destination in the world. Implementing VR in the tourism industry can give tourists an idea of what their trip will be like before booking it. Hospitality and travel companies can use this virtual experience to showcase destinations and accommodations in an interactive manner, allowing prospective guests to do some exploration before scheduling their visit.
There is no doubt that the use of virtual reality technology is gaining traction across many industries. With the growing capabilities and endless routes of interactive fun, learning, and gathering, VR events and educational environments are on their way to become more prominent with each passing year.
Which adventure will you choose for your industry? You don't have to be an experienced event organizer to host virtual gatherings, classes, conferences, or any other happenings in the digital space. To learn about the 3D virtual reality event platform solutions we offer at MootUp, call us today at 347.535.0844, contact us by email at [email protected], or book a demo.