E-Lixir's 500-Participant Oncology Convention in the Metaverse
When virtual event production companies host high-profile clients, a convention can't just be successful it has to be fun as well. By harnessing interaction and
gamification, agencies have the opportunity to rise above the competition and improve ROI with gatherings that offer entertainment as well as good networking
and learning opportunities.
These days diversity is a very important consideration for sponsors, and events
firms have to make sure that virtual platforms are inclusive. Virtual and hybrid events services exist that allow planners to create non-discriminating gatherings.
When E-lixir was looking for a platform to host its big-name clients, they had a list of specific features that needed to be available. We'll speak more about those necessities later.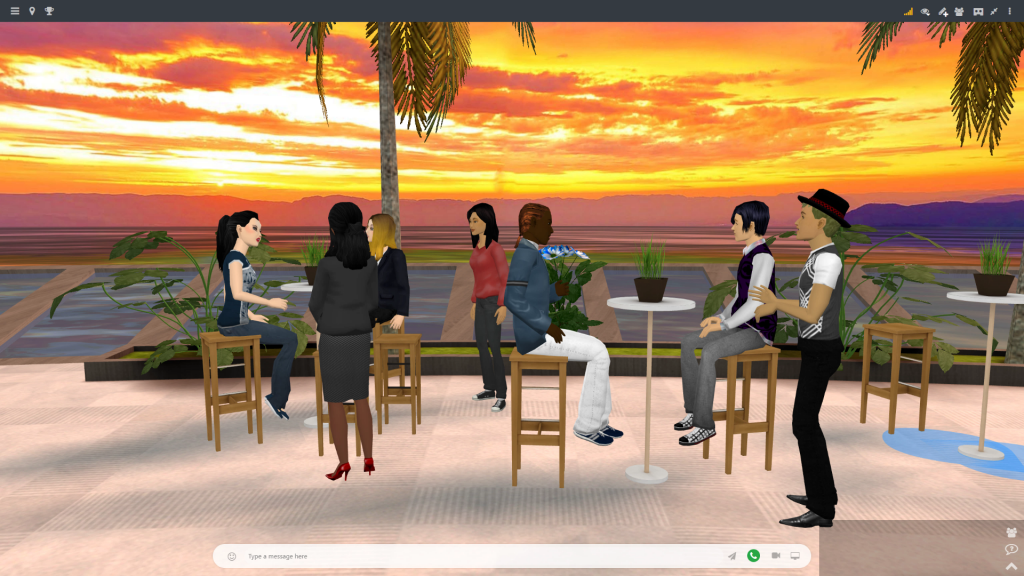 Background
E-lixir is a Madrid-based, digital consultancy agency and conference production
company that has organised 583 events in its history. Offering a tailored service that is 100 percent flexible, the firm has worked with big names such as Valio, Ford, Roche, Sensilis, Bankinter, and Lilly.
Recently E-lixir was looking for a 3D virtual and hybrid events platform for a
five-day convention for oncologists. The gathering would involve 500 participants
and include plenary sessions, workshops, and exhibition areas.
Requirements
"We love technology, and we enjoy researching the latest technologies
to provide the most innovative solutions." – Vincent Thebault E-Lixir
The oncology convention had to be highly interactive with gamified options. It was important that participants had a conference that involved non-didactic learning.
The experience had to involve games and other activities that gave greater agency to attendees.
The platform had to support multiple languages. On top of this, the avatars had to be varied and show the truth of world diversity.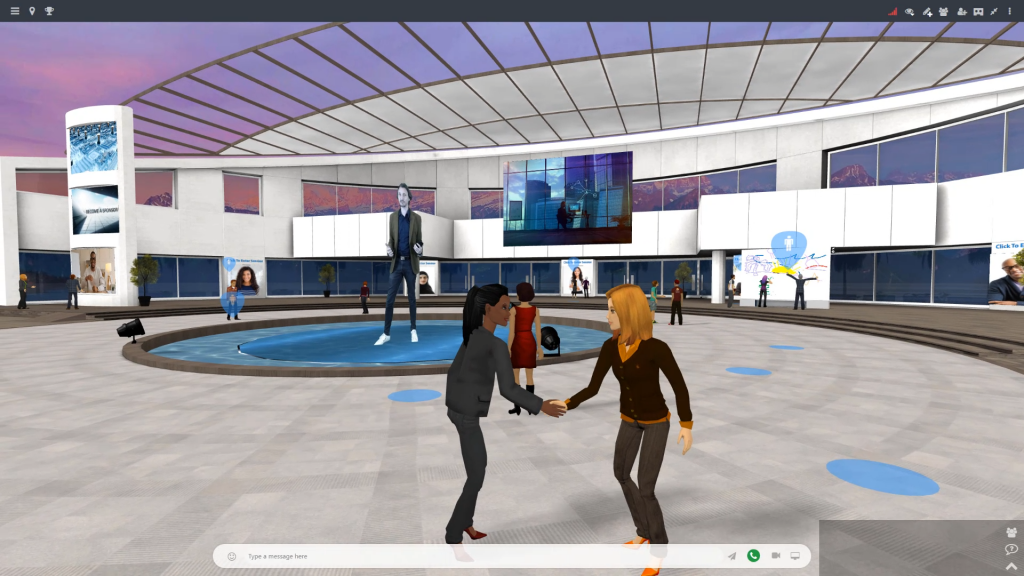 Idea
Through a mutual contact who had had good experiences with the 3D hybrid and
virtual events platform, E-lixir discovered MootUp and was soon impressed.
MootUp events take full advantage of the possibilities of gamification. This
means event planners using the firm can organize individual and multi-user
scenarios including scavenger hunts, escape room experience, and puzzles.

Experiences can be made easier with the use of AI chatbots that can be used to
meet and greet attendees and guide them through the rules of a game.
In a feature that is particularly prized by sponsors, it should also be noted that all
interactions on the MootUp platform can be tracked and analyzed. This includes the number of times a video was played and for how long, the number of times an image was engaged with and for how long, and the length of time spent in a chat, audio, or video call. Points and rewards can even be offered to creative teams for the most engaged with designs.
Wide availability of good content is central to a successful interactive event, and MootUp enables assets such as 3D objects, videos, and images to be curated
in all parts of the virtual world including inside conference booths. To decorate event designers can use the integrated 3D library, the Sketchfab
integration, or bring in items of their own.
Finally, as a multi-cultural, multi-national team that works virtually across the world, MootUp understands the importance of diversity. Services are available in a variety of languages, and all avatars offer a variety of skin tones, body shapes, and fashion options.
MootUp Features That Added a Little Extra to the usual Conference Feeling
Diversity of avatars customizations
Dances, gestures, including….as well as the easiness of appearing on mediaboards to discuss and ask questions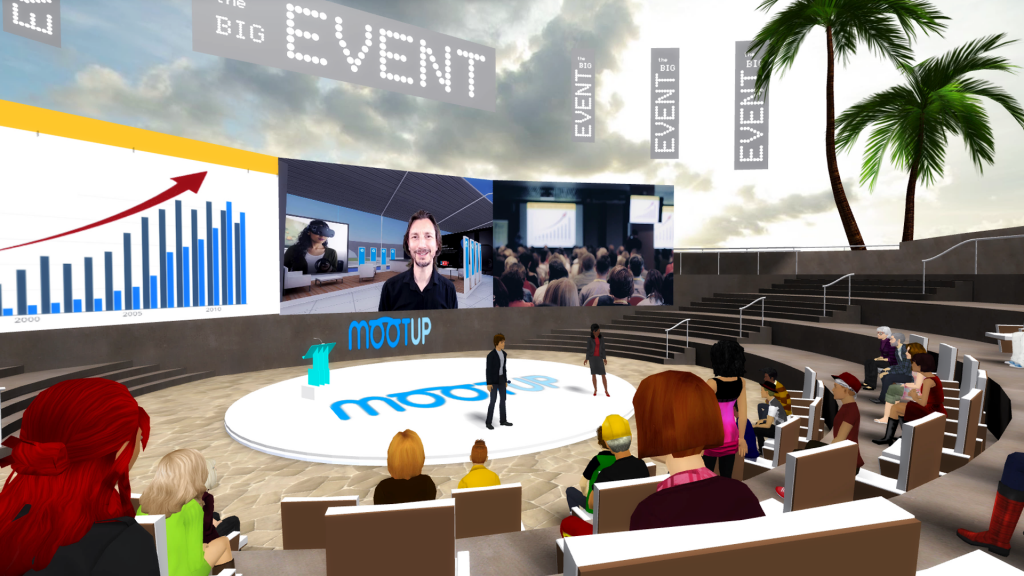 Results
E-lixir promotes itself as an inclusive firm that stands as an authority on technology and gamified events. Therefore the 500-participant-strong oncology convention was a tough test that MootUp passed with flying colours. When asked to judge, E-lixir gave the 3D metaverse events platform "full marks". Executives in the company added that MootUp has "great customer support".
Inclusive virtual gatherings that are interactive and gamified lead to better ROI for event planners, so give MootUp the green light and let us show to you how easy it is to set up for your next event in the metaverse.
Schedule a demo today!