The engine that powers MootUp has officially been launched and we couldn't be more excited. 🎉
MootUp for virtual and immersive events now joined Hyperspace's suite of metaverse-enabled technologies including, LearnBrite for training, Universal Avatars for identity management and personalization, ChatMapper for engagement, and Trophio for gamification.
Hyperspace is the 3D engine that powers MootUp and is the first native web 3.0 Metaverse for Business platform. It offers a suite of customizable tools, which also includes LearnBrite and Universal Avatars – a service offering globally unique WebXR avatars for use on the Internet.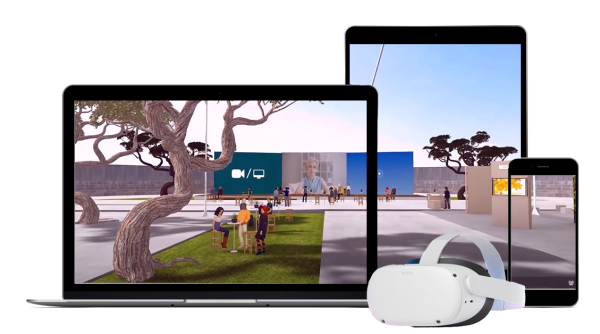 "We are excited to announce the soft launch of Hyperspace building on seven years of success in 3D solutions for enterprise, R&D, AI, training and collaboration. Future-looking business leaders need to start exploring how the metaverse can be effectively leveraged, and Hyperspace offers that on-ramp for companies large and small. We look forward to working with our growing network of Fortune 500 and Global 1000 companies."- Danny Stefanic, CEO and founder of Hyperspace and MootUp
Check out the full announcement here here or take it for a spin yourself by visiting www.hyperspace.mv