Enter the Microsoft Teams meeting URL
eg. https://teams.microsoft.com/l/meetup-join/ …..
Microsoft Teams is a staple platform for many businesses and individuals in today's workforce. Teams has made significant investments into developing new technologies to help people collaborate better. These include tools that allow users to communicate online, share files and information, and connect with others. Consisting of unique services and apps, organizations are able to invite external stakeholders or partners to join internal teams and provide feedback in various ways. Likewise, so has MootUp.
Don't have Microsoft Teams? Try a Moot Room instead…
Both MootUp and Microsoft Teams have been grown and optimized to give workers the flexibility to work at home from any remote location in the world, on any internet-enabled device. With Microsoft Teams Live Events in VR through our MootUp virtual event platform, collaborating online has never been so engaging. Jump into an immersive meeting instantly. Join a conference call with audio, video and text chat. Pin documents, share video, images, and interact with others within a virtual 3D space. With MootUp, you can decorate your persistent metaverse meeting space together in real time, making "going to work" a fun and engaging experience each and every day. Additionally, 3D full-body virtual avatars are a crowd favorite. Users love the ability to customize their avatar based on their own personal style, and see how their colleagues have designed theirs.
Looking into how MootUp and Microsoft Teams collaborate, you'll see similarities in the way MootUp performs and blends with the MS Teams features bringing them into the virtual reality experience.
Microsoft Teams Live Events in VR
Microsoft Teams can help business owners communicate asynchronously. Using Microsoft Teams for live virtual events in the MootUp virtual platform environments can help the leadership team hold virtual meetings even if people aren't able to attend them at the same time. If an employee or colleague misses a meeting, they can be offered a live recording once the event has finished so they can stay up to date on what was missed. MootUp's deep integration with Microsoft Teams allows for more than enough chat windows, file sharing widgets, and other tools to enable remote employees to share information whenever it suits their schedule. Remote attendees can then access the shared content and receive these messages whenever it's convenient to them.
When you think about using Microsoft Teams for live events, there's a good chance that synchronous communication comes to mind. When looking into setting up an online meeting space, MootUp has already considered all of the details as well as what kind of features our intended audience needs. For example, if we're providing a place where people can share files, then we'd better ensure the system supports uploading and downloading of large files, and if we provide a place for live streaming videos, we should allow users to stream any type of media they choose – which we do! No stress needed in the virtual space, MootUp has got you covered.
MootUp currently has 3 integrations for Microsoft Teams.
Launching Teams from 3D (aka side by side mode)
For this type of integration, you will need the shareable URL of your Microsoft Teams meeting/channel.
This allows participants in the 3D environment to launch the Teams app or web client. Both solutions run effectively side by side. By switching focus to the 3D environment, employees and participants can utilize the audio of Teams. However when it comes to video and screen sharing, it is better handled through the 3D platform. This does mean that only participants in the 3D world will be able to see and share video.
This type of integration can be set up using a third party conference URL advanced setting for a space or through the instant access solution available at https://mootup.com/microsoft-teams-in-vr/
Streaming Microsoft Teams into 3D with Microsoft Live Events
If you are on the premium Microsoft Teams subscription, you will have access to Live Events.
Live Events allows you to output a video stream of a Teams meetings, the stream can then be displayed within the 3D environment for attendees to watch.
Microsoft Teams App Integration (Beta)
The 3D MootUp integration enables you to add your virtual 3D meeting room or virtual office inside of a Teams channel within the Teams App. This beta integration is available in the Microsoft Teams App Store, please contact us if you would like to actively participate in testing and feedback.
At MootUp, we offer an innovative way to create and deliver virtual reality experiences using Microsoft Teams. Our options for integration make it highly accessible for each user to provide a unique experience and truly be able to utilize the platform to serve their particular needs. Virtual reality live events through Microsoft Teams provide a unique and versatile user experience because our technology allows us to personalize these experiences by creating them specifically for individuals, groups, and entire organizations. The virtual reality aspect provided through our platform is a significant step up from what is possible otherwise. These experiences are highly engaging and interactive, providing a truly unique and memorable user interface for each person, and even for individual groups and audiences.
For businesses, MootUp's virtual reality (VR) platform integrated with Microsoft Teams is highly beneficial for employees and sales teams, as well as improving customer interactions. It's an effective tool for a collaboration session with your crew, boosting productivity, training employees, saving time and money, reducing travel, and increasing workplace safety. One of the reason for that is because the platform allows for an immersive experience that enhances collaboration improves team communication, collaboration, and efficiency. Additionally, team building events just became awe-some! Use MootUp's advanced features to create an interactive experience between coworkers. Send your team on scavenger hunts, quiz them with Q&A sessions about your business, products, or even one another, and create polls and surveys to keep them entertained. The best part? As a manager or business owner creating unity and team spirit just became easier. Plus, this data feedback from your team can be tracked and measured, giving you insight to responses about your business or how your team is feeling. This level of advanced insight is a massive win for companies and businesses everywhere.
Whether you decide to organize a virtual meeting, virtual exhibition, virtual presentation, virtual workshop, virtual class, virtual conference, virtual co-working space, or virtual workplace, virtual breakout, virtual classroom, virtual coworking space, or virtual office, Microsoft teams live events when paired with MootUp's web3, highly accessible and easy-to-use virtual event technology lets your business experience many of the benefits offered by the metaverse.
You're in good company, Moot is being used by 100's of organizations
You're in good company, Moot is being used by 100's of organizations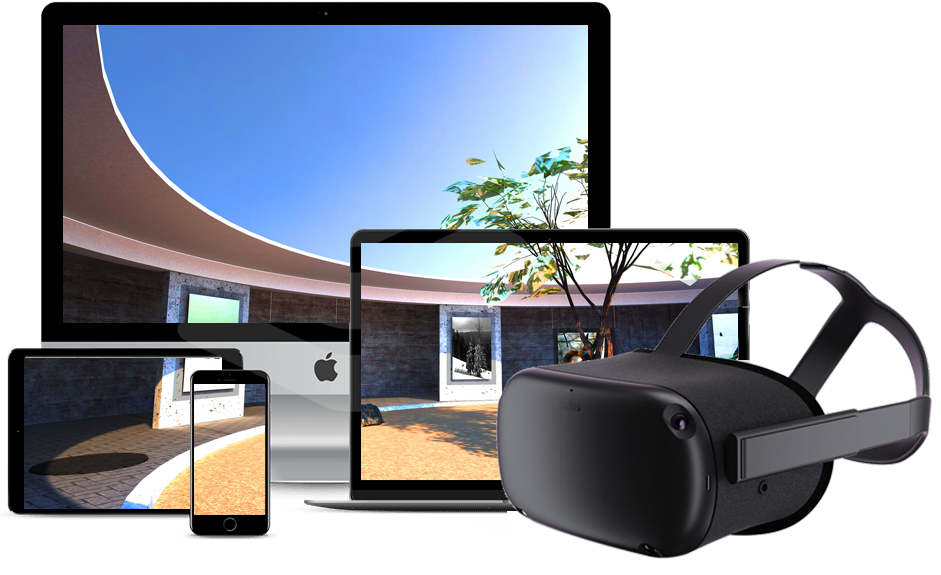 WebXR Makes it Easy to Connect With Users On Every Platform
No downloads, no installs, no hassle. Grab your device and click.
Connect through a tablet, mobile phone, VR/AR device, laptop, or desktop.
Samsung Gear VR
Google Cardboard
Oculus Go/Quest/Rift
Google Daydream
View/Lenovo Mirage Solo
HTC Vive/Focus
Microsoft Mixed Reality/Hololens
Magic Leap One and Two
Customizable Channel Rooms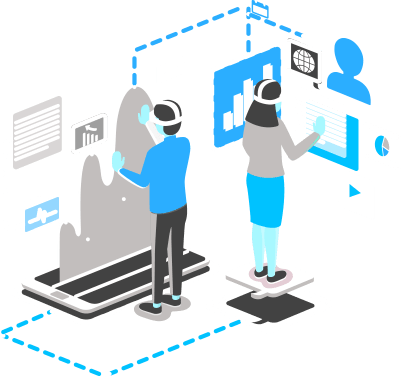 Every meeting has its own room.
My Office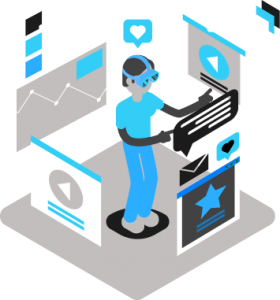 Every user gets their own private office.
Through our virtual reality platform and Microsoft Teams Live Events, we offer our clients a powerful means to conduct business, collaborate, market, within an creative and immersive environment. To learn more, book a demo today!

Looking for a platform to host your next event?
Tel: +1 347 535 0844
Address: One East Washington Street
Phoenix, AZ USA 85004
© Copyright 2020. All Rights Reserved.