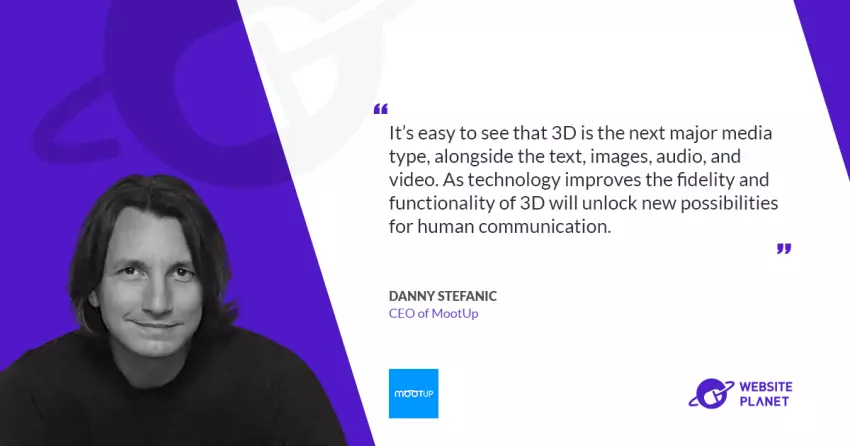 Last week MootUp CEO Danny Stefanic had a sitdown with Website Planet's Marko Velimirović to discuss the metaverse, MootUp, and the future of virtual events.
"It's easy to see that 3D is the next major media type, alongside text, images, audio, and video. As technology improves the fidelity and functionality of 3D will unlock new possibilities for human communication.

We are at the foothills of the next revolution in media, it does not matter if it's consumed on flat screens, VR or AR. We have thousands of metaverse worlds based on our Hyperspace.mv platform already and we are seeing these worlds begin to connect, allowing avatars to move from organization to organization for meetings, events, training, and marketing experiences." – Danny Stefanic MootUp CEO
You can check out the full article on Website Planet here.