As we entered the sweeping exhibition hall, I was being hurried all the way to the end where Wells Fargo had set-up their booth. The bright red and yellow Wells Fargo logo flashing in the background would make the perfect backdrop for our impromptu photoshoot, according to the photographer. Christian Nwasike, advisor to the Association of African American Financial Advisors or Quad-A, was by my side, answering questions as he good naturedly posed for this photo opp.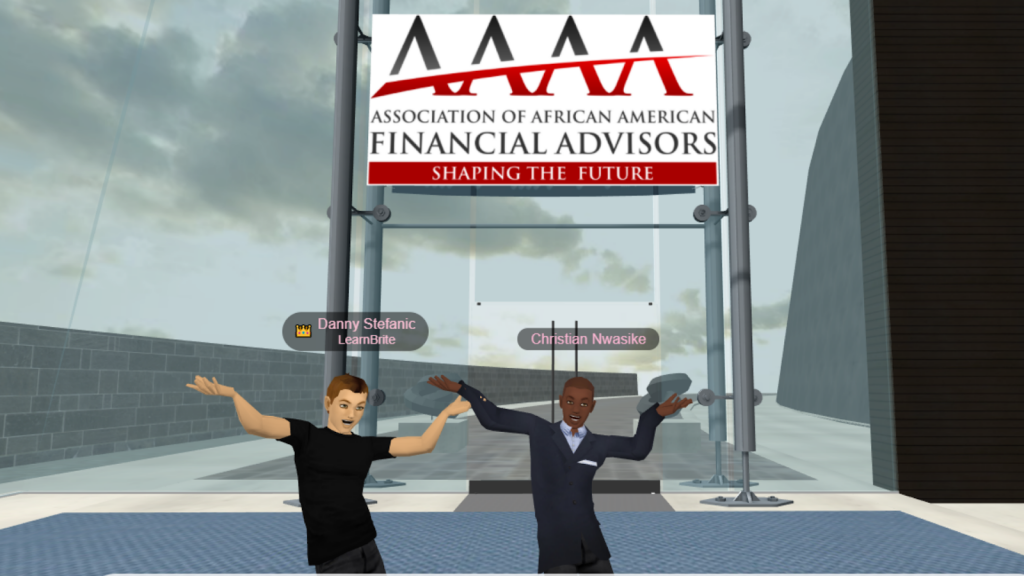 The virtual photoshoot, conveniently coordinated from our home offices, was part of our partnership with The Association of African American Financial Advisors or Quad-A. Mr. Nwasike had chosen the platform to ensure his community could easily feel connected during a time when in-person meetings were impossible.
Quad-A is a close knit non-profit membership community created to address the needs and concerns of African American Financial Professionals. They work closely with academic leaders that support financial planning for degree programs, legislative and regulatory bodies, financial services firms and consumer interest organizations. They proudly offer their community a safe space to Network, learn and connect with industry partners like Wells Fargo.
The Covid Challenge
Quad-A is built on strong personal relationships with their partners and clients which sets them apart from other organisations. So when an unprecedented event like Covid happens this puts heavy strains on these relationships. After some discussion between Quad-A and their partners a decision was made to start reshaping the way they host educational and support events, which would allow them to build relationships and support their community in a new way.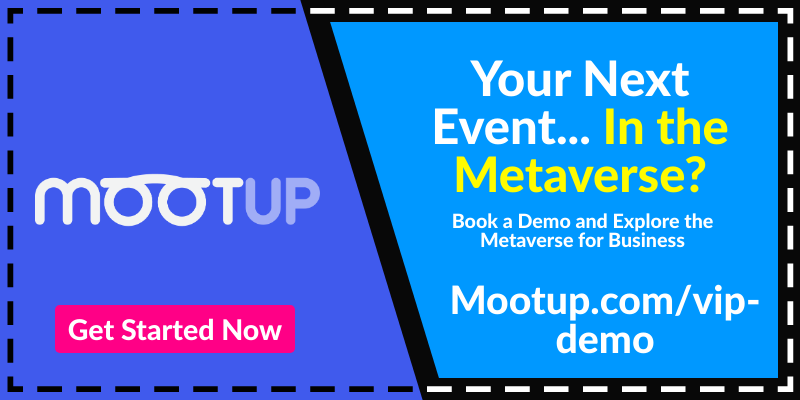 I first met Christian while he was doing research on 2D scenario training and coaching. He had stumbled upon LearnBrite, MootUp's learning and training specific platform and felt it could provide value to the work he was doing. Our partnership has flourished over the years and MootUp was a natural choice for Quad-A's first virtual event.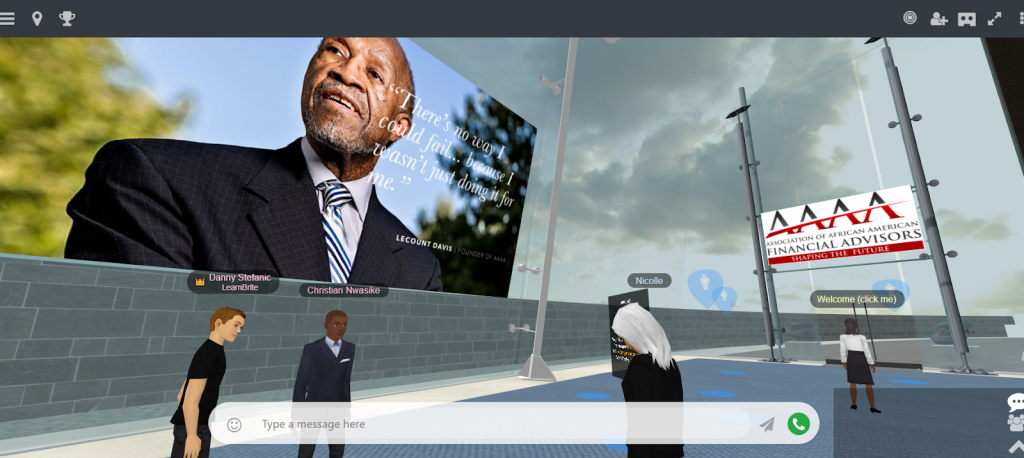 "Danny is a standout because he moved in front of a coming trend and created an accommodation before the mass migration in 3D space for corporate events started." Christan Nwasike
Why Mootup?
We built MootUp as a spin off of LearnBrite focused on virtual events and meetings. It includes deep integrations with tools like Slack, Teams, Webex and Zoom so that companies could leverage their existing conferencing solutions in a more engaging and interactive 3D space.
Usability
The MootUp platform is 100% browser-based 3D, requiring no software download. We really built the platform with audience accessibility in mind so event attendees can join from any device from their smartphone, tablet, PC or even their VR headset. Users are able to easily create their own avatar, choosing from thousands of possible skin tones, hairstyles and clothing options. Making event access easy for Christian's community was an important factor when choosing an event platform.
Safety and Data Security
Ensuring the physical safety of their members was also a concern for Quad-A and they knew a virtual event was the best way forward to ensure that social distancing and other Covid recommendations were followed. However, an online virtual event rightly raises concerns regarding data security and privacy. Christian was happy to hear about our "privacy by design" approach to processing personal data. It's comforting to know that only necessary data is collected and it is not shared with third-party companies. Services we do partner with are carefully chosen to meet the same high standards for data privacy and security. With both transparency and accountability in place their organization could move forward with their event with confidence.
Collaboration and Engagement
MootUp offers some of the most robust interactivity and collaboration tools available as event attendees can have private chats, 1:1 video conference calls and even visit engaging 3D locations for creative whiteboard and ideation sessions.
MootUp's virtual exhibit hall allows partners and sponsors to engage with event attendees by uploading videos, images, brochures, and product demos.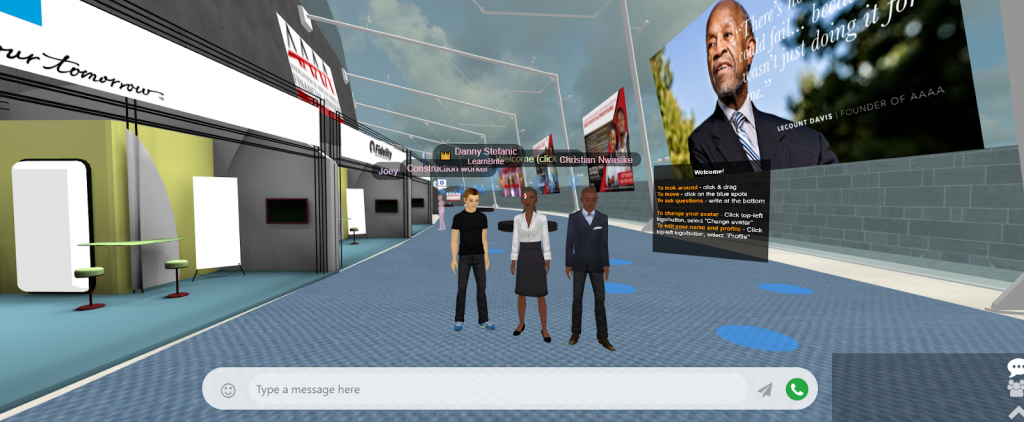 Conclusion
I'm thrilled that Christian and Quad-A selected MootUp to amplify their engagement for their first virtual event in September. Many more organizations are following his lead and are confidently choosing 3D with the knowledge that security, scalability and ease of use aren't obstacles any longer. MootUp empowers event organizers to provide an engaging and safe way to collaborate, engage, learn and connect. I would be delighted to show you the platform in action, please feel welcome to schedule a tour here https://mootup.com/bookdemo