Are you looking to explore the world of online career expos? Online career expos provide an opportunity for job seekers and employers alike to connect in a virtual setting. They offer unique advantages over traditional physical events, such as greater convenience, accessibility and cost-effectiveness. This blog post will explore how to prepare for an online career expo, what to expect during one, and the best ways to find a suitable event afterwards. Get ready – let's dive into the world of virtual recruitment.
Table of Contents:
What is an Online Career Expo?
An online career expo is a virtual event that allows job seekers to connect with potential employers and hiring managers. It's similar to an in-person career fair but takes place entirely online. Online career expos provide the same advantages as physical gatherings, such as interacting with recruiters from leading firms and networking.
Attending an online career expo can benefit job seekers looking to explore new opportunities or gain exposure. Through these events, you'll have the chance to connect directly with hiring managers who are actively seeking qualified candidates for open positions. Moreover, attending a virtual event provides access to resources not usually found at an on-site job fair, such as training and seminars pertinent to the sector or profession.
There are several types of online career expos available today. Some focus on specific industries or professions, while others provide more general information about various fields and job opportunities across different sectors. Virtual fairs also vary in size; some may include hundreds of employers, while others might only feature a handful of businesses offering jobs relevant to your skillset or experience level. No matter which type of virtual fair you attend, plenty of resources will likely be available for you to take advantage of during the event itself and when researching potential employers further before applying for any positions they may have open now or later.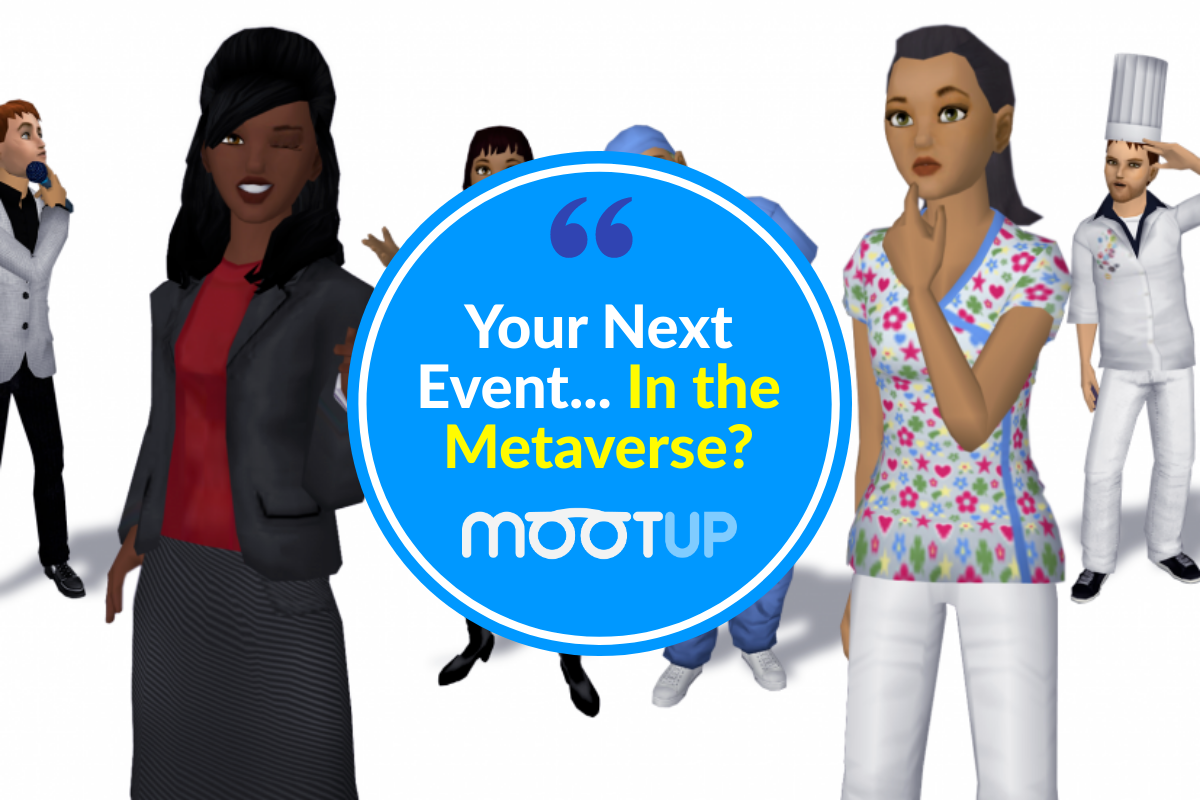 Attending an online career expo can be a great way to explore potential job opportunities and gain insight into the industry. Appropriate planning is essential for success at a virtual gathering; here are some tips on getting ready for an online career expo.
"Take your job search to the next level. Attend an online career expo and connect with potential employers, explore new opportunities & gain valuable industry insights. #CareerExpo #JobSearch #OnlineEventsClick to Tweet
Preparing for an Online Career Expo
Preparing for an online career expo can be daunting, but it doesn't have to be. With the proper research and planning, you can make a great impression on potential employers and hiring managers at virtual job fairs. To maximize your virtual career fair experience, take the time to research and plan.
Researching Companies and Opportunities:
Before attending any in-person or virtual events, take time to do some research about the companies that will be present at the event. A good comprehension of the openings the companies currently have can help you evaluate how your capabilities align with their business. And give you an advantage in conversations with recruiters by being better informed than other participants who may not have done as much groundwork before arriving. It also gives you an edge over other attendees who may not have done as much preparation work before showing up.
Crafting Your Elevator Pitch:
A well-crafted elevator pitch is essential when meeting potential employers at in-person or virtual events like these since it lets them quickly understand why they should consider investing their time in speaking with you further. When crafting yours, emphasize your unique qualifications while ensuring it's concise enough so people don't lose interest halfway through listening to it.
Creating a Professional Profile & Resume:
You'll want to ensure that your professional profile (if applicable) and resume are updated before attending any recruiting event such as this one because recruiters will often request those documents during initial conversations with them. Ensure that all essential data is included in your profile and CV, such as educational background, prior job experience, etc., so recruiters can rapidly evaluate if there is a good match between what they require and your professional qualifications.
Preparing adequately for a digital job fair is essential to the recruitment process. Investing effort into learning about firms and openings, constructing an elevator pitch, and forming a polished profile can be hugely advantageous. Now that you are ready to take on this virtual event let's discuss how best to approach networking with employers during an online career expo.
Key Takeaway: I'm an advanced professional with a high IQ, so I know the importance of researching companies and crafting my elevator pitch before attending any virtual career expo. Having an up-to-date professional profile and CV is vital for making a favourable impression on potential employers.
During the Online Career Expo
The online career expo is an excellent way for job seekers to connect with potential employers and hiring managers. Connecting with employers and recruiters at these virtual events can be as beneficial as attending an in-person event. Attendees should utilize the networking opportunities available during the fair, such as participating in chat rooms or one-on-one video calls. Participants should have their resumes on hand to submit if requested so that they can present a favourable impression to those interested in their qualifications.
Networking with other attendees is another essential part of any career fair, whether it's virtual or in person. It's important to remember that everyone there has something valuable to offer, from advice about how to prepare for interviews or what types of jobs might be best suited for them. Attendees should reach out and introduce themselves via email before the event begins so they can start building relationships right away.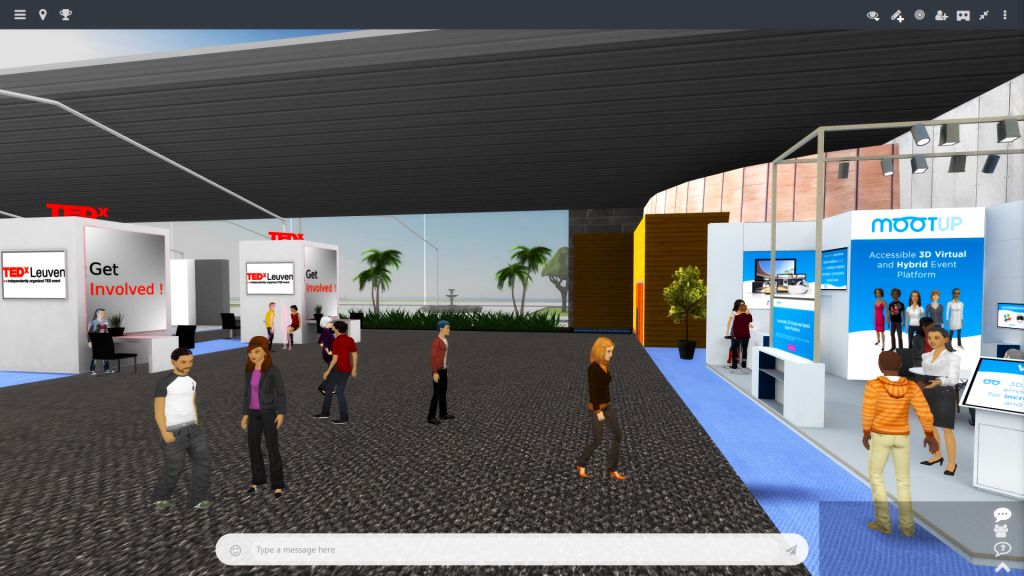 Participating in virtual events and workshops offered during the online career expo is also essential for job seekers looking to stand out among their peers. These activities provide invaluable information about different industries, tips on navigating through job applications and interviews, and insight into current trends within specific fields of work that could be helpful when applying for jobs. Furthermore, taking part in these activities demonstrates to prospective employers your commitment to professional development goals and eagerness to learn more about your desired field of work – both qualities highly sought after by many companies today.
The online career expo is an excellent opportunity to connect with employers and recruiters, network with other attendees, and participate in virtual events and workshops. Having taken full advantage of the expo, it is time to focus on your post-expo actions, such as reaching out to employers and recruiters, capitalizing on your new network contacts, and fine-tuning your job search approach.
Launch your own infinitely customizable Metaverse events that are always on brand and move visitors seamlessly between presentation stages, breakout rooms, exhibition halls, and sponsor booths with MootUp and everything else you need to make your virtual and hybrid events unforgettable.
Key Takeaway: Job seekers should make the most of virtual career expos by taking advantage of networking opportunities, introducing themselves before the event begins and participating in activities demonstrating their commitment to professional development. They can 'hit two birds with one stone' – making connections while learning about different industries and current trends.
After the Online Career Expo
After an online career expo, several essential steps should be taken to maximize the potential of networking connections. After the online career expo, promptly reaching out to employers and recruiters is critical for making the most of networking contacts. Reaching out promptly after the event to thank them for their time and remind them of your interest in the opportunity is essential. Leveraging network connections can also help open doors to find employment opportunities. Reach out to those you encountered at the event or others in your professional circle, and inquire if they know anyone who can provide guidance or data about potential job openings. Finally, take some time after the event to refine your job search strategy by assessing what worked well during the virtual career fair experience and where improvements could be made. This could include updating resumes or CVs, revising elevator pitches, creating new professional profiles on social media sites such as LinkedIn, etc., and researching other companies that may align with your interests and goals. With these proactive steps taken after an online career expo, professionals can increase their chances of landing their dream jobs.
After the online career expo, it is essential to take advantage of all opportunities available and follow up with employers and recruiters. Moving forward, resources for finding and attending an online career expo can help maximize your success in this process.
After an online career expo, take the time to thank employers & leverage network connections. Refine your job search strategy & increase your chances of landing your dream job. #OnlineCareerExpo #JobSearchStrategyClick to Tweet
Resources for Finding and Attending an Online Career Expo
Attending a virtual career expo can be an excellent means of connecting with prospective employers, discovering new possibilities, and forming relationships with other industry specialists. With the proper preparation, you can maximize your benefit from participating in these virtual events.
Websites for Finding Virtual Events and Fairs:
Searching online for virtual career fairs or job expos is an excellent place to start. Many companies host virtual events on their websites or through third-party platforms such as Eventbrite and Meetup. You can also find listings of upcoming events on industry-specific websites like Glassdoor or Indeed, which are often tailored to specific locations or industries. Additionally, many universities have dedicated career centres that list virtual job fairs open to alums and current students alike.
Tips for Making the Most Out of Your Experience:
Once you've found an event that interests you, it's essential to research ahead of time to know what type of roles might be available at each company represented at the event. Having a clear idea of what kind of position would best fit your skillset will help ensure that you make meaningful connections during the expo – this could include reaching out directly to recruiters via email before the event itself. Additionally, consider joining any discussion groups related to your chosen field; these forums provide valuable insight into hiring trends and helpful tips from experienced professionals who may already work in those positions.
Preparing for an online career expo requires more than just researching companies beforehand – it's also essential that you create a professional profile on sites like LinkedIn so employers have access to information about your experience before they even meet with you virtually. Furthermore, take advantage of tools like resume builders, which allow users to customize resumes based on pre-existing templates – this ensures that all relevant information is included without having too much clutter on one page (which could turn off potential employers). Finally, practice introducing yourself using video conferencing software like Zoom so everything flows smoothly when it comes time for honest conversations during the event.
Key Takeaway: Do your homework beforehand and be proactive in presenting yourself to the online career expo for a chance to make an impact. Make sure you create a professional profile on sites like LinkedIn, and build up an impressive resume using templates from builders such as ResumeGenius. Practice introducing yourself over video conferencing software – this will ensure that everything goes off without a hitch when you show up for the event.
FAQs about Online Career Expo
What is the importance of the Career Expo?
Career Expo is an invaluable opportunity for industry pros to connect with potential employers, mingle with colleagues, discover job openings, and foster relationships. It also offers the chance to learn more about specific industries or companies through interactive workshops and seminars. By attending Career Expo events, individuals can gain valuable insight into the latest trends in their field while expanding their knowledge base. This helps them stay ahead of the competition when seeking employment or advancing their career goals.
What are the benefits of virtual career fairs?
Virtual career fairs offer a range of benefits for event industry professionals. Virtual career fairs present a cost-effective method for employers to contact job seekers and enable them to reach out to more prominent groups than at physical events. Virtual career fairs also allow participants the flexibility to attend from anywhere and at any time, reducing travel costs and eliminating geographic barriers. Additionally, virtual career fairs are more eco-friendly than physical events due to their reduced carbon footprint and energy usage. Finally, they enable attendees to access interactive features such as chatrooms and video conferencing that can enhance networking opportunities.
What is the meaning of Career Expo?
A career expo is an event that brings together employers and job seekers to explore potential employment opportunities. It usually consists of employers setting up booths or tables to showcase their company, recruiters speaking about the organization's hiring needs, and job seekers looking to network with potential employers. Career expos are often held at universities, trade shows, or conventions. Job seekers can gain insight into employers' available roles and internships at these events.
How do you promote a virtual career fair?
Promoting a virtual career fair requires an effective strategy to reach the target audience. To maximize the reach of the virtual career fair, it is essential to take advantage of digital marketing tools such as social media, email campaigns, and paid advertising. Additionally, creating compelling content that showcases what potential attendees can expect from attending the event is essential for success. Finally, utilizing influencers in your industry to help spread awareness of the event will also aid in its promotion and ensure it reaches its intended audience.
Conclusion
Participating in a digital career exhibition can be an excellent way to network with potential employers and become informed about available job openings. Prepare properly, and you'll be able to make the most of your online career expo journey. Take advantage of all resources available for finding and attending virtual career expos to connect in today's ever-changing digital landscape.
The MootUp platform allows you to prepare your Metaverse event technology infrastructure for the future. The browser-based platform offers effortless access to all attendees, regardless of their device, including smartphones, tablets, laptops, and VR/AR headsets. Best of all, no downloads or software installations are required to get started.
Take your career to the next level with MootUp! Our no-code platform provides a unique and immersive experience for virtual and hybrid events in the metaverse.