2020 was the turning point for virtual events and 2021 is showing that they are here to stay. Our audience is still looking for the same things when attending an online event: getting information, virtual networking and making contacts, and having fun during the event. In this article, you will see 10 virtual creative event ideas that will help you to successfully adapt to the new digital era, differentiate your company from boring webinars, and keep attendees engaged.
Virtual Wine Tasting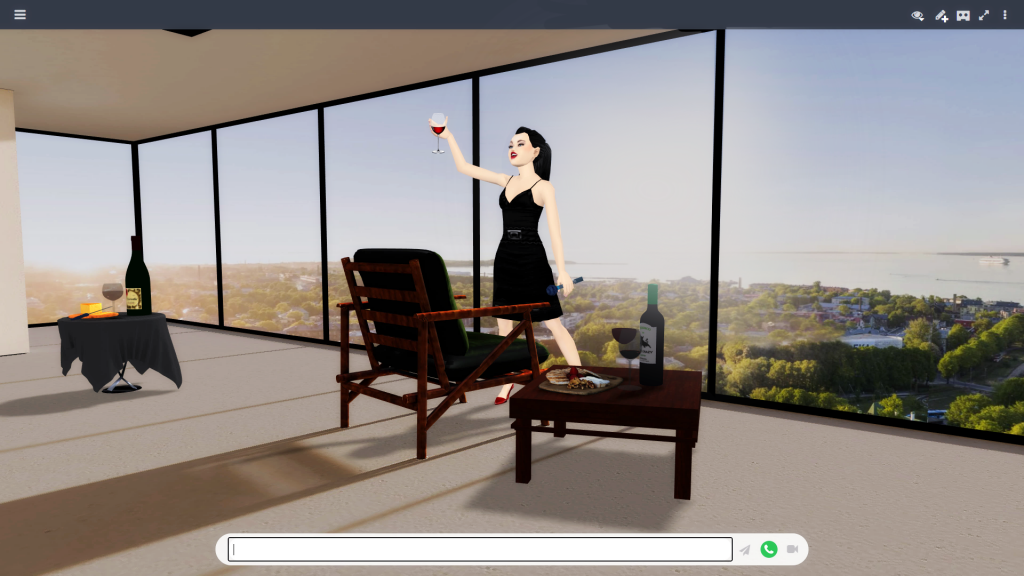 Spirits or wine tasting are a classic and engaging activity during events and switching to digital doesn't mean you should stop. Virtual wine tasting is the perfect way to keep this type of event alive, socialize and connect with people.
Thanks to the MootUp technology you can re-create the vineyard atmosphere in the platform. Combine it with 360 videos or images for a fully immersive experience that will give your audience the feeling of "being there".
It's a good idea to combine this activity with your sponsorship strategy. Find a vineyard or spirits company that sponsors the event and allows them to work with the wine merchants and the public.
Virtual Concert or Comedy Show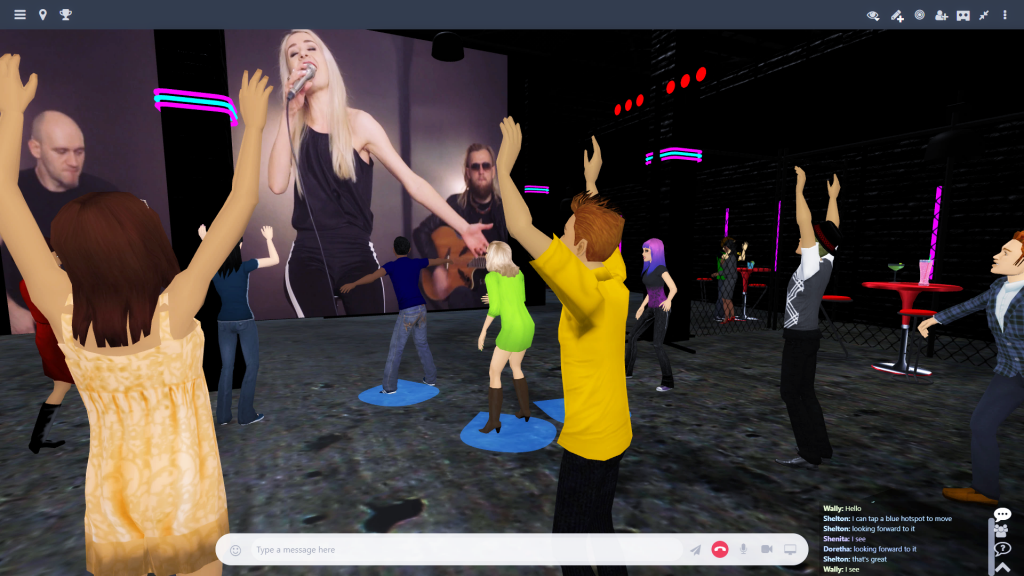 This won't be the first virtual performance ever, especially since the pandemic began. But the global lockdowns and travel restrictions made it popular. Make a giant leap ahead of your competition by moving away from the webinar-style events. They get boring pretty quickly. The huge for entertainment increase constantly and with more event and entertainment companies moving in the virtual and even better immersive space, finding someone to assist will be a piece of cake!
Team Movie Night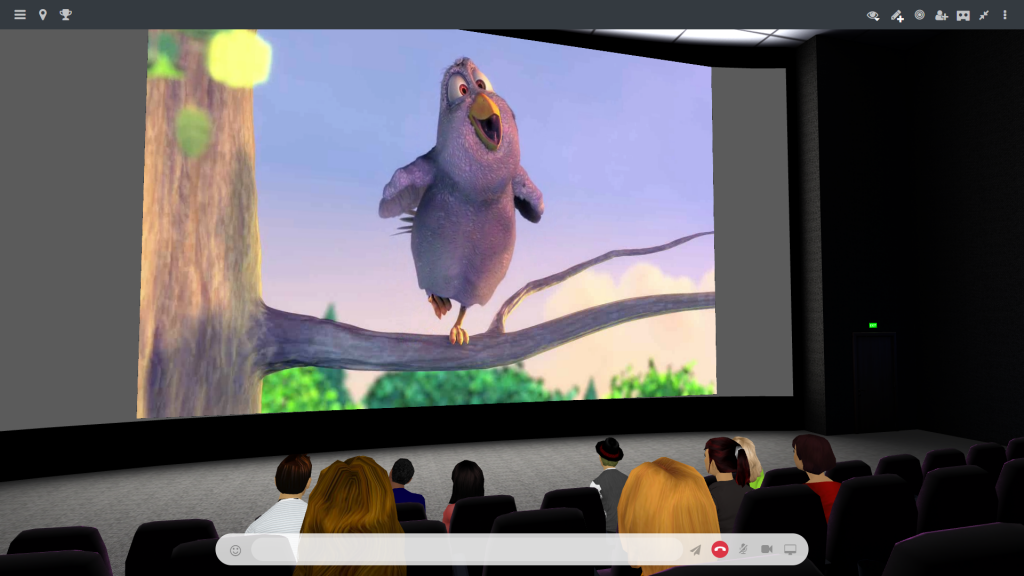 Most of us love a good movie! So organizing a movie night or including movie clips in your event content will increase the engagement factor. The current global situation prevents most of us from going to the movies. Not with MootUp! The platform offers immersive 3D cinema and theater spaces that feel like the real thing. So grab your popcorn and get ready to remember and enjoy a movie just like in the good old days!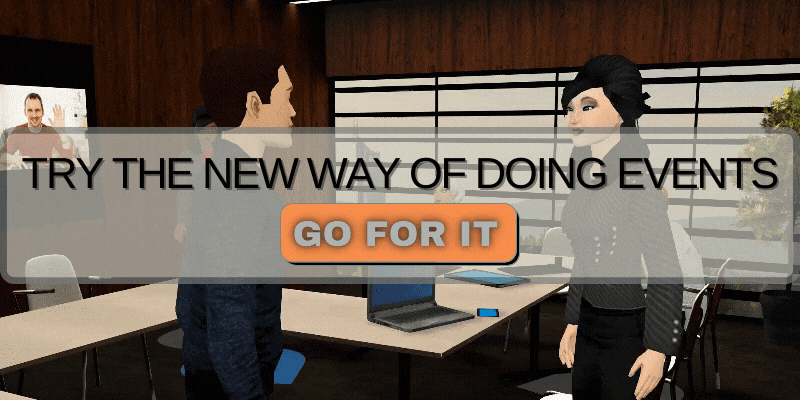 Online Speed Networking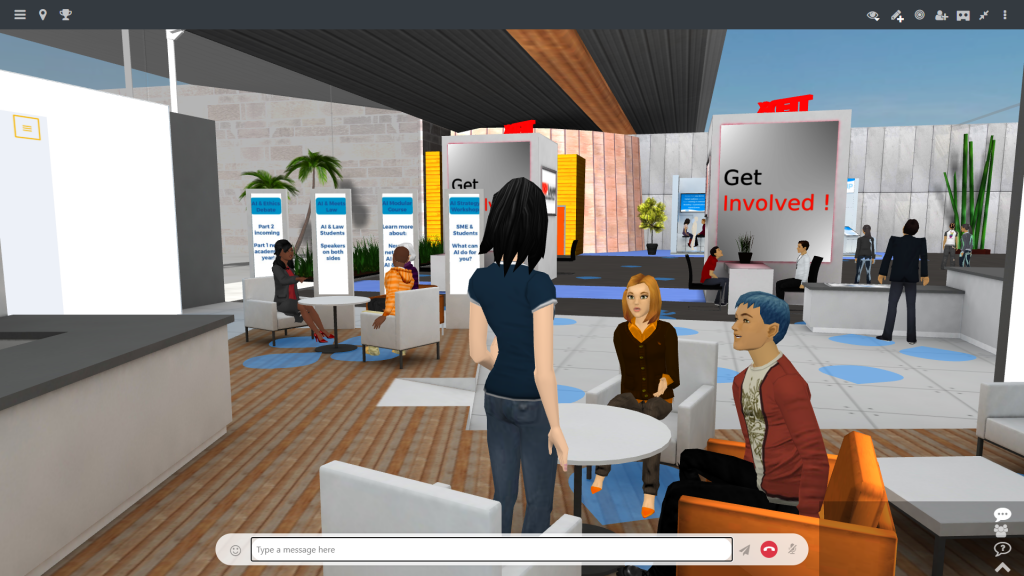 This is one of the best corporate event ideas because it encourages people to meet and engage with each other. Having a cohesive team is key for any company. If you're hosting an event with people from different companies, a speed networking breakout will leverage the event's utility. The importance of this action consists of sharing knowledge between colleagues. A "breakout meetings" option to do it in a clear and organized way is key.
Virtual Lobby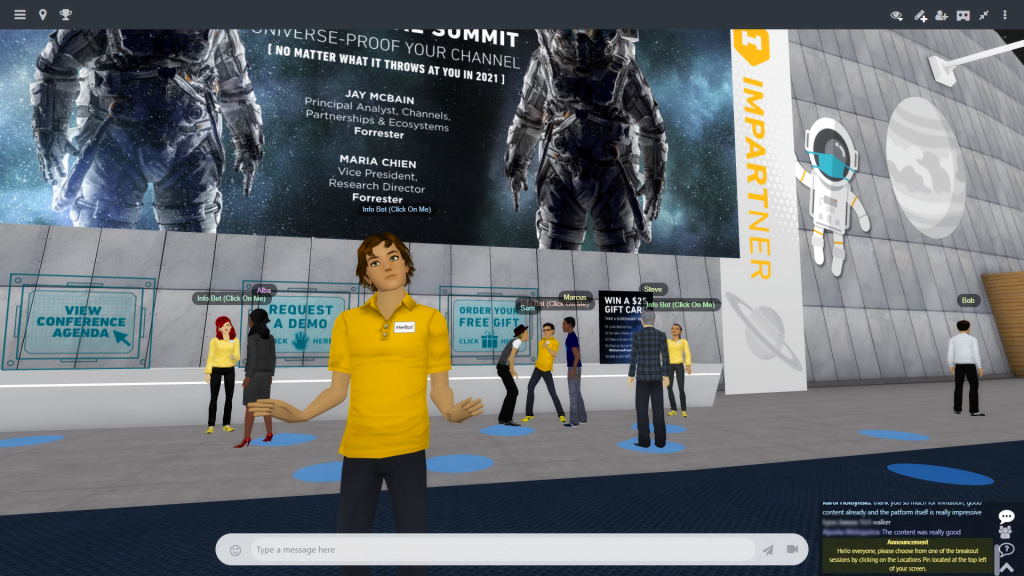 Including a pre-event room is always a great idea to encourage attendees to network and interact with each other. Social interactions and engagement are a huge part of the value of any event. Keep in mind that before and after event activities are also important if you want to rock it. Start with a creative and visually rich design of the virtual lobby. This will impress your attendees and leave them with a memorable impression.
Importance of the Virtual Venue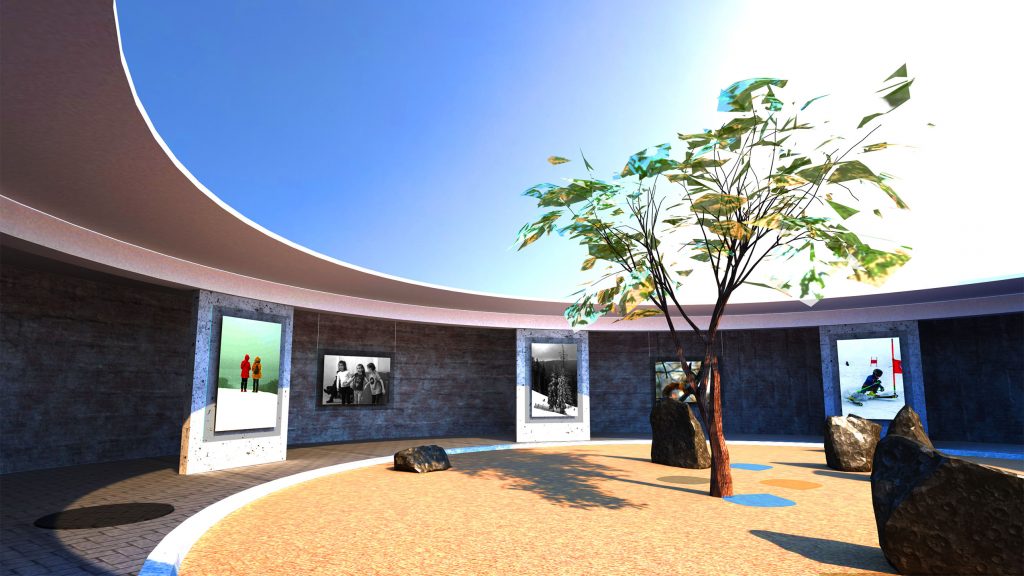 In a physical event, the venue is one of the most important decisions. Catering the atmosphere to your audience is key to setting the stage. The same goes for venue selection of virtual events. We should take the same approach when hosting a virtual event because attendees will value it in an engaged and positive way.
Classic platforms like Zoom or Teams don't give -so many customizable options for the venue, but 3Dd virtual events platforms do. You may want to consider one of the 3D-based platforms for your next event if you want to make it truly unique.
Breakout Meetings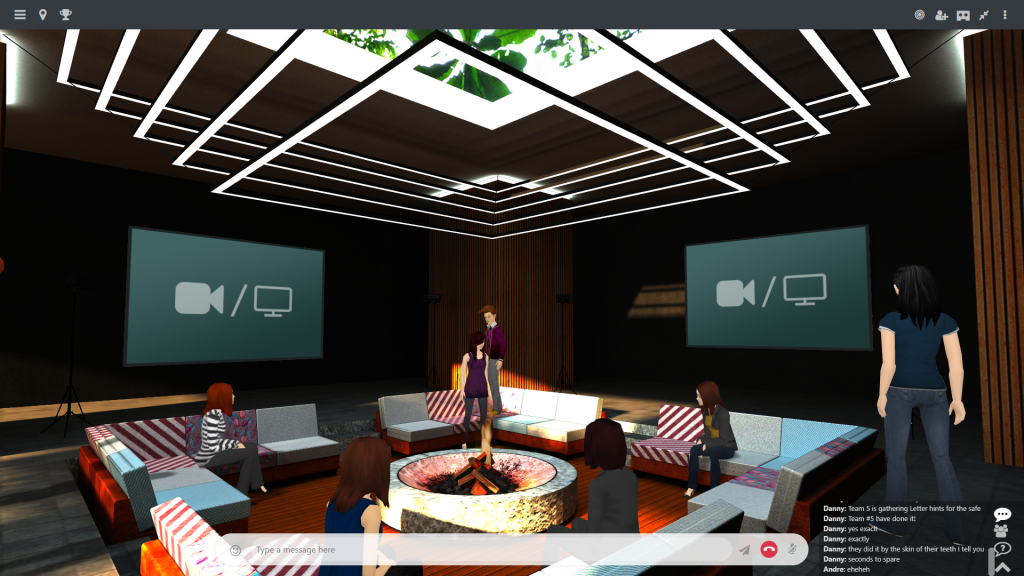 We can't say it enough! Networking is a key element during an event. That's why breakout room sessions are a must, especially if you have a big crowd. These breakouts can be used to make lively discussions happen. You can also create breakout rooms on specific topics, allowing attendees to join during the event.
Virtual Party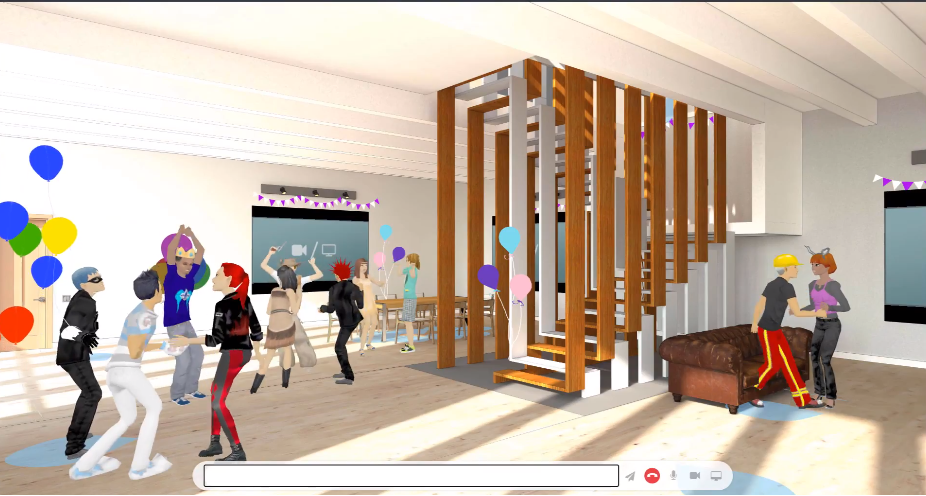 There are plenty of places you can dance beside a dance floor. To make your audience taste the feeling of a nightclub. All you need is a DJ, some music and you're good to go. Virtual event platforms like MootUp allow you to interact with every other attendee as a unique avatar. Your 3D character can be customized and animated using thousands of different moves, gestures, and animations.
Virtual Gift Bag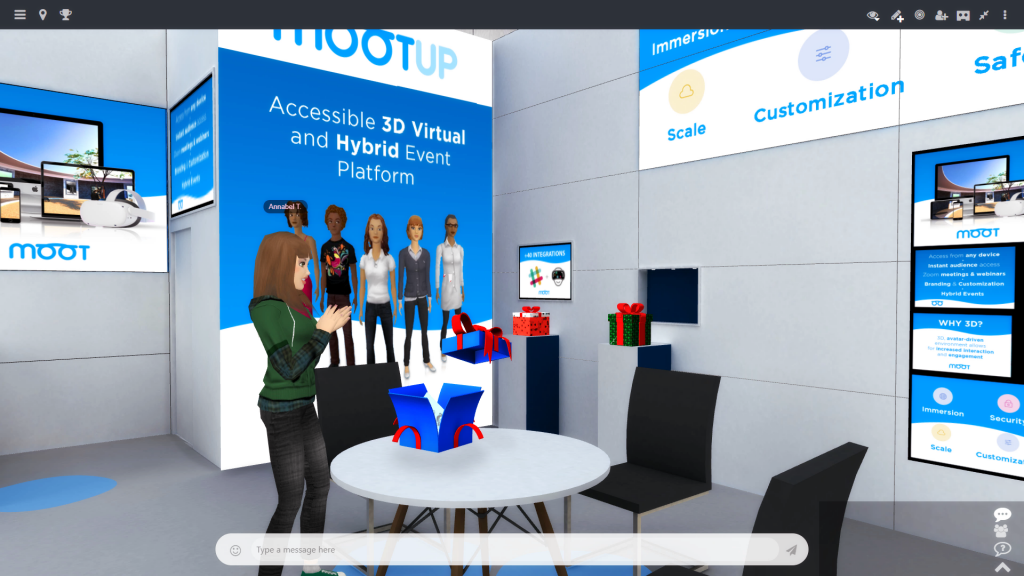 You may remember in the events you have attended in the past you probably received some kind of goody bag to collect items with during the event. The pivot to virtual doesn't mean that you have to say goodbye to event gift bags. Swag bags still have a place in your virtual event, you just have to be creative. Here are some of the things you can include in your virtual goody bag:
Digital swag
Gift cards
Links/PDFs to relevant content
Food Delivery
Physical products delivered to their home
Virtual yoga & fitness classes
Staying fit and movement is essential for good health, which means those interested in physical activities and wellbeing will love this type of event. Thanks to innovative technologies, you can prepare a live guided class with a yoga or fitness instructor or use a pre-recorded video. Your participants can join in from their homes and following the instructions and exercise moves.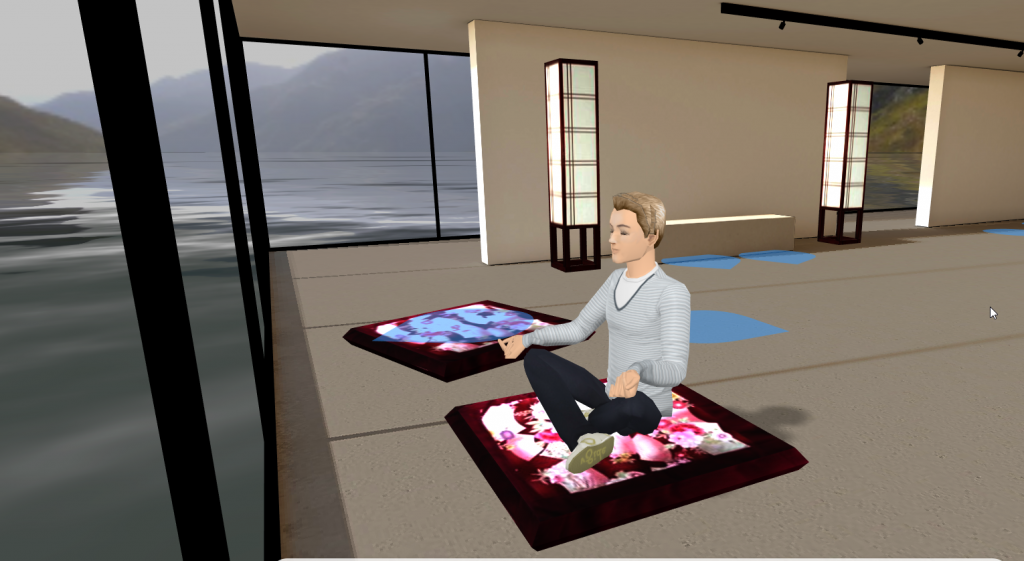 There are plenty of creative event ideas to get you going.
It's time to incorporate some fun ideas for networking events into your upcoming meetings, especially if you're meeting with a large group of people.
3D virtual event platforms like MootUp short the difference between real life and digital by replicating environments with the same interactions and behaviors as in real life. The goal is for your audience to enjoy your event and remember it. It's time to move on from boring webinar-style events and make it memorable!