Improve ROI With Multi-Sector Events!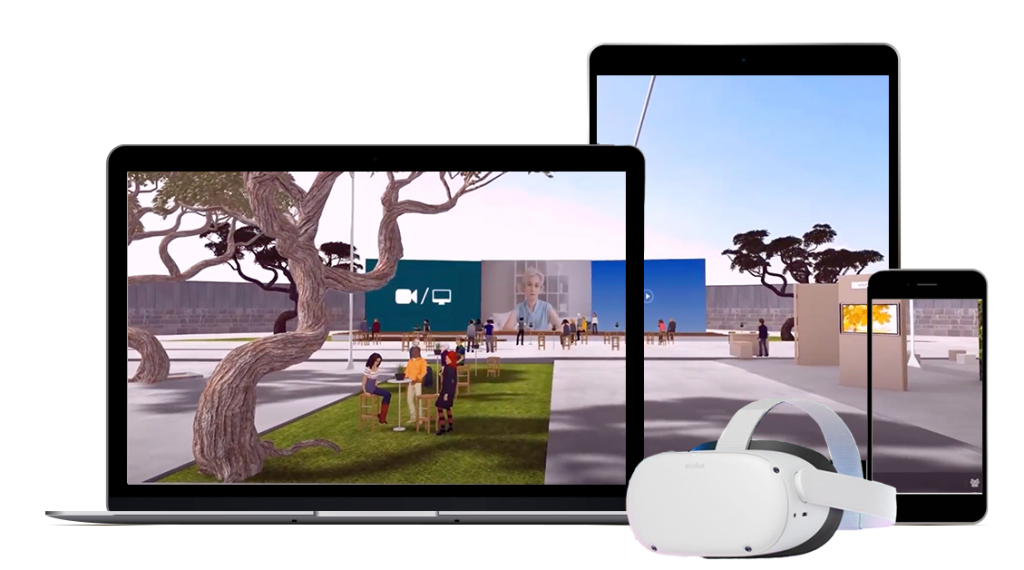 Distance learning. Remote learning. Virtual learning.
Call it what you like, online education has changed a lot with the evolution of technology, especially since the pandemic. The same goes for health and telemedicine. So thinking that it was about time industry leaders got together and shared stories of success and failure, Luca Sancricca, the co-founder of event agency iGoOver, wanted to create a virtual gathering that shone a light on the latest developments in the health and education sectors.  
Virtual and hybrid events platforms allow planners to host immersive and engaging experiences for clients easily. When Sancricca was looking for a platform for his multi-industry clients, he had a specific set of needs. We'll learn more about those requirements in a moment.
Background
Working with institutions such as the University of Turin, iGoOver leverages technology to bring innovation to the fields of higher education and healthcare. The firm is run by Luca Sancricca, who has ten years of experience with AI and virtual and augmented reality. He has particular expertise in developing telemedicine and connected care projects involving patients and health professionals. His focus is on using the best tech to overcome the limitations of distance learning and distance communication.
Sancricca says: "The goal is to help professionals, healthcare facilities, and companies to understand and apply digital transformation. We focus on projects aimed at specific objectives, working in a historical moment of radical transformation".
Requirements
Considering Sancricca's extensive experience in the field of virtual reality, it was unsurprising that when he was shopping around for a digital events platform he had a specific list of requirements.
Firstly, Sancricca was looking for ease of use. He wanted a virtual service that didn't require a download for participants to take part.
Secondly, he wanted extensive customization. There had to be flexible to let users create environments with a unique look and feel.
And thirdly, more generally, he wanted a program that let professionals, healthcare facilities, and companies experience the cutting edge of the digital transformation.
Idea
Sancricca came across MootUp after a simple internet search. And soon after talking with the team, he was confident that he had found the right partner.
MootUp doesn't require an app to be downloaded, has excellent levels of customization, and uses market-leading metrics, communication, and interactive features. 
MootUp was also a good choice for iGoOver because the platform is easily adaptable and therefore suits event agencies and planners (such as iGoOver) who are looking precisely for that; A service that can be quickly adapted for gatherings in a variety of sectors. MootUp is particular in that it can even offer multi-sector events (such as education and health) at the same time on the same platform. This ability to adapt and reuse can save staff costs and improve ROI.  
Results
When the opportunity to collaborate with iGoOver arose, the MootUp team was eager to deliver for Sancricca, a figure with a strong history in the technology sector. Therefore when the iGoOver co-founder said he would rate his experience on the MootUp platform "ten out of ten", it was a big deal. Sancricca was particularly delighted with the manner in which MootUp created a "realistic context that overcame Zoom fatigue". He also took the time to note that the 3D and hybrid events platform had "excellent" customer support. 

Multi-sector hybrid and virtual events can offer significantly improved ROI. Let us prove it to you! Book a demo here.