Virtual Conference Platforms
Wow attendees by shapeshifting your live event into a full-on Virtual Conference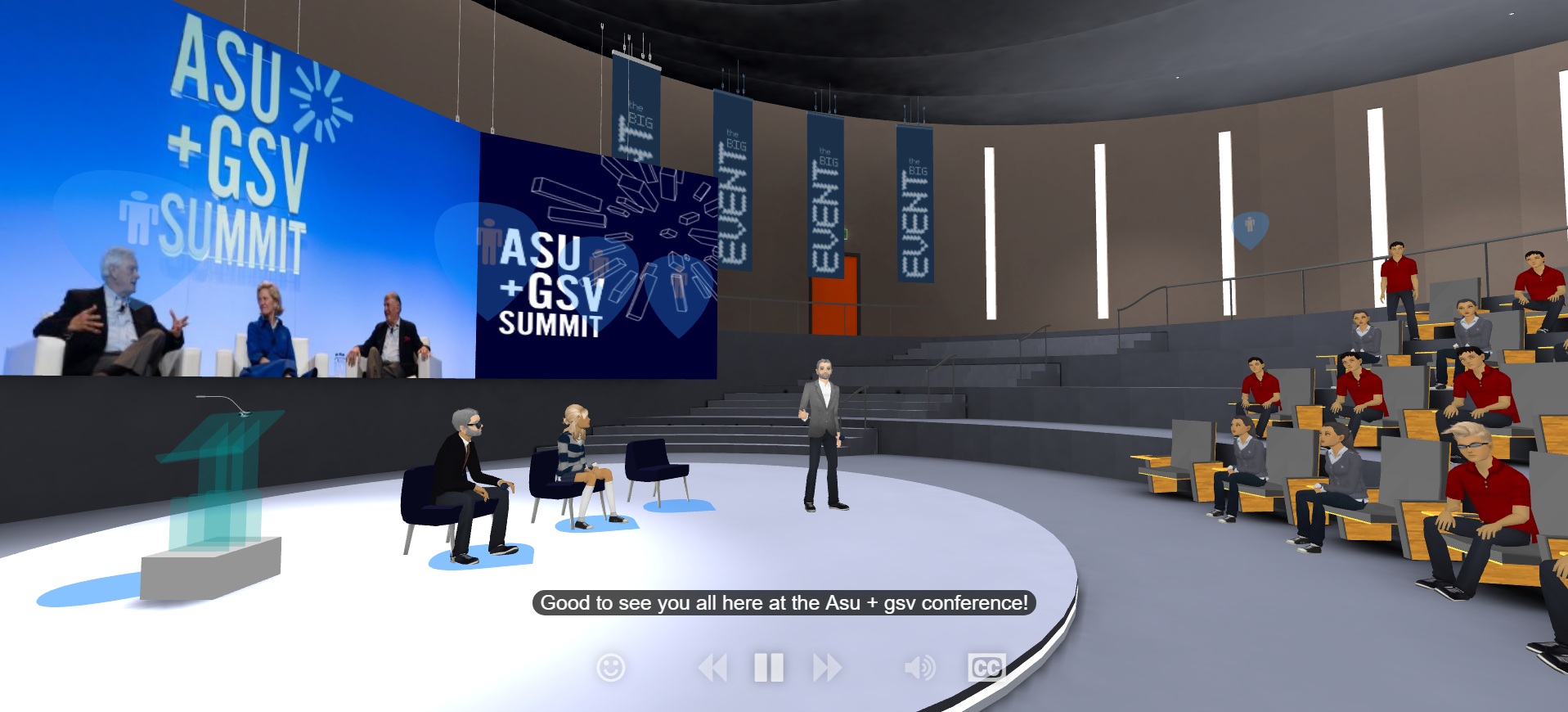 A virtual conference doesn't have to mean another online event that is just like every other that you've attended. MootUp has created a virtual event platform that allows you to take what you know about virtual events and conferences and throw it out the window. You can now go above and beyond for every online event, online conference, and more with the interactive features enabled by MootUp. Wow your event attendees by shapeshifting your live event into a full-on Virtual Conference in the metaverse.
MootUp's Virtual Conference Platform is designed to be easy to use and integrate into existing websites or applications. A major key feature of MootUp's platform is the level of accessibility it allows for.
Smart, forward-looking companies, such as MootUp, know that the metaverse must be accessible across all devices and that it does so without having to author different experiences for different devices if they want to make it as future-proof as possible. This means that your virtual conference will be accessible to clients, consumers, colleagues, and more, far and wide as long as they have internet access. Our platform solution:
Runs on all browsers
Runs on every device
Uses responsive design (allow portrait, landscape, and dynamic resizing)
Uses progressive enhancement (make use of device features when available to create a more immersive experience)
Is easy to update, update once and all your users will get the updates instantly without having to do anything
Requires no deployment costs
Is easy to maintain
It also provides the ability to create custom branded experiences for your clients. The platform comes with built-in social media integration, mobile app support, video streaming, and much more. Wow your event attendees by shapeshifting your live event into a full-on Virtual Conference in the metaverse.
You're in good company, Moot is being used by 1000's of organizations
You're in good company, Moot is being used by 1000's of organizations


Connect other platforms to your MootUp spaces or Virtual World
MootUp's 3D Virtual Conference Platform is designed around the needs of today's modern business. It was designed to allow businesses to easily host an online event, virtual conference, or meetup anywhere they wanted, whether it was at home, in the office, or even on the road. Expanding your network's access to this event is a major way to attract an increasing amount of event guests, expand your outreach, and break the barriers of limitation.
Fully flexible, besides offering its own integrated solution, MootUp offers deep integration with 2D tools such as Zoom. Stream in and out of any 3D environment directly into and from Zoom. Other integrations include Microsoft Teams, BlueJeans, Webex, Slack, Hopin, Trello, and DropBox. With our 3D virtual conference platform, unify your team, speakers, and sponsors under one umbrella while still allowing them to use their favorite streaming platforms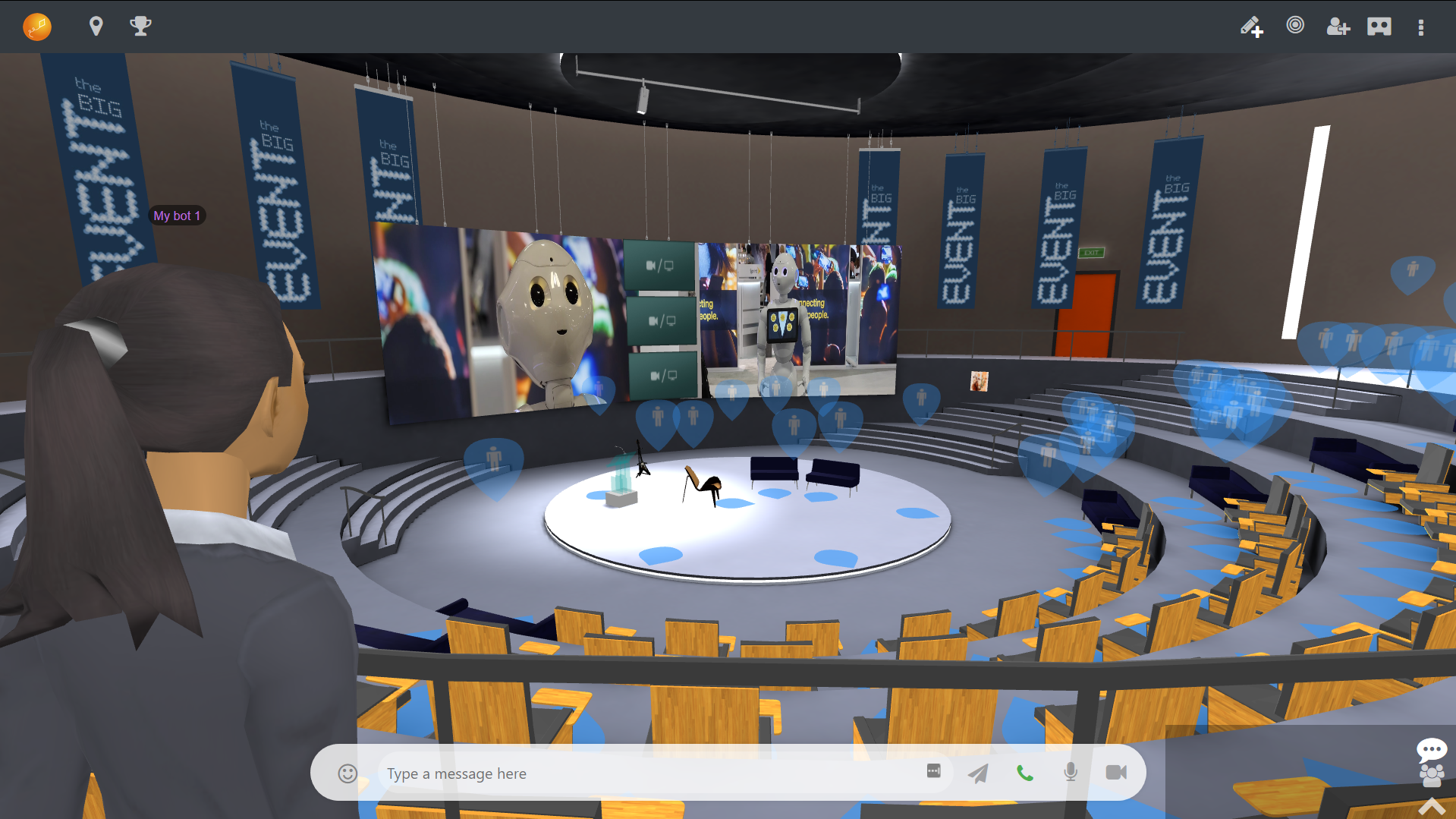 An interactive and engagement lobby, because first impressions matter
Waiting rooms and elevator music? Sure, some like that, but most don't! Engage and interact with your attendees in beautifully decorated 3D immersive environments. Allow for water cooler moments where event attendees can to meet in the lobby of your virtual event space and get to know each other before heading in. Not only is the lobby customizable to accentuate your brand and event, but you can also provide the use of icebreaker games and chats to offer more information about the event and sponsors and to encourage virtual networking.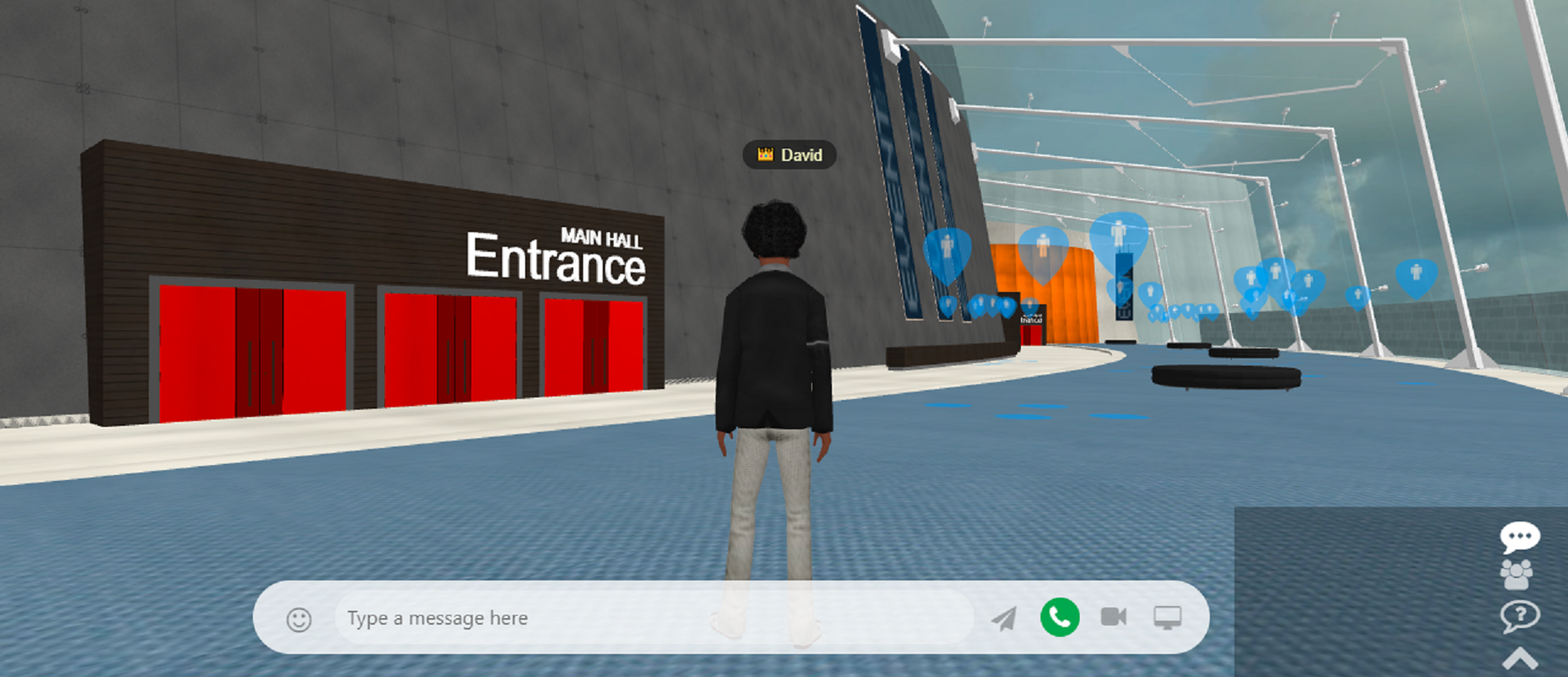 MootUp is not just another video conferencing tool but an entire virtual conference platform that can help you create and manage all aspects of your virtual meeting. For event guests, some of the interactive features they can experience include:
Streaming solutions
3D User Interfaces
Chat Rooms/Multi-User Chat Rooms
Private Spaces
Public Spaces
Elevator Music
Ice Breaker Games, Team Building
Live Polls, Q&A Sessions, Surveys
Social Media Integration
Video Conferencing
Audio Conferencing
Customizable, Interactive Avatars
Avatar Gestures, Expressions, and Animations
And for event hosts, you can easily track real-time analytics and keep record of your virtual event like never before with these event host features:
Registration & Attendance Tracking
Event Management
Slideshows
Live Streaming
Screen Sharing
Mute/Unmute Participants
Participants List
Participant Management
Messaging
Phone Call In
Room design
Lobby Design
Personal Event Branding
Real-time Analytics & Feedback
Virtual Meetings with your team
An immersive virtual reality conference platform is the most powerful way to humanize the online virtual events world. Empower your attendees with fully customizable 3D virtual avatars that allow for full expression and inclusion. Engagement is possible through avatar gestures, expressions, and two-player actions such as handshakes, hugs, and much more.
The more life-like features a virtual conference platform offers, the better. Using avatars, gestures, private and public spaces, virtual reality meetings are extremely beneficial for companies since they allow users to interact almost like in real life. This removes the isolation feeling remote workers may suffer from and provides better ROI for them as well as the company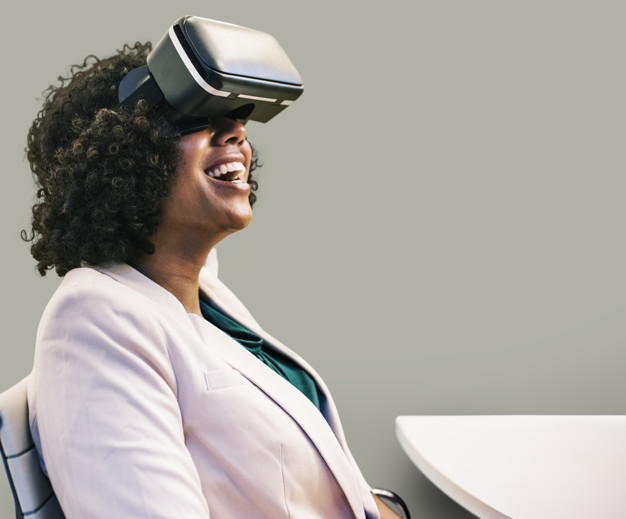 MootUp video conferencing technology
Some individuals have their preference of conference and streaming platforms, and some don't. It's up to you! If you don't care to connect through other online conference platforms, we've got you covered. MootUp offers its own high-quality video streaming solution. It's a simple and intuitive solution that enables anyone to simply click and adapt. From that single click, you can broadcast yourself or your video, share your screen (also including multi-screen streaming), and provide further media connecting options. In a virtual conference room environment, these are only some of the features offered to make your conference experience as great as possible.
The biggest key takeaway is that MootUp allows you to take the event platform and make it entirely yours in every way imaginable. This may just be the biggest way to take your company and events virtual, with its easy to use and wide range of accessible options so everyone can join, providing a customizable environment, personalization of your avatar and brand presence and more. A memorable experience such as this also improves audience engagement, increased interaction, and networking between colleagues but also between the brand and the buyer, and can have positive effects on your ROI.
Look to MootUp Virtual Conference Platform to be the future of your events.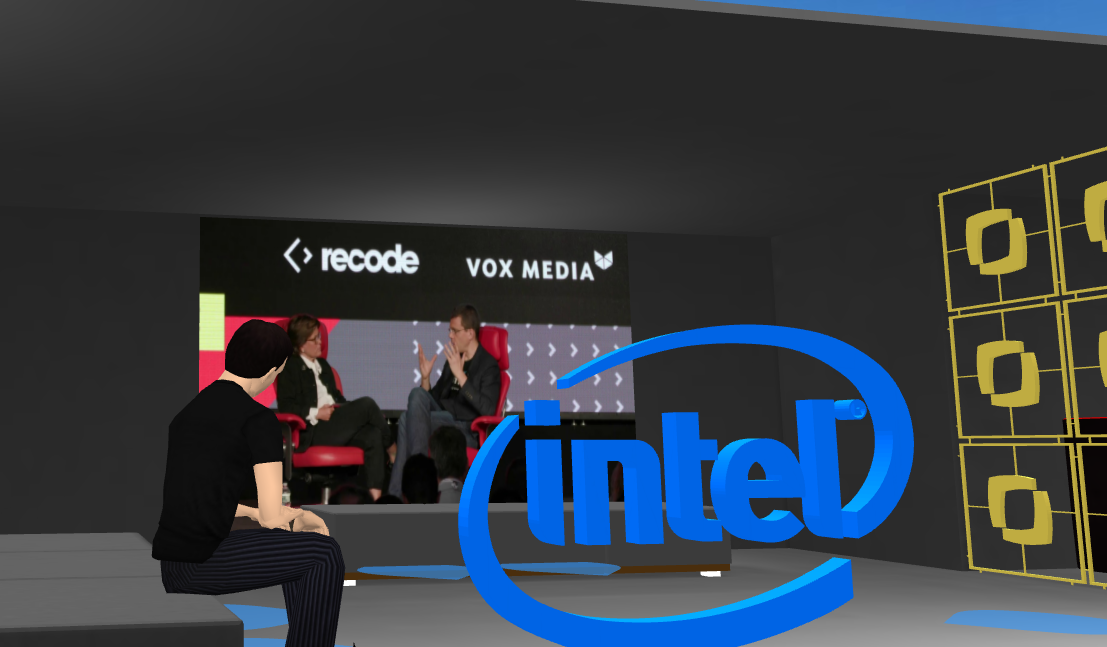 Free Guide: How to Shift from Physical to Virtual Events
Virtual Events are here to stay. Plan a successful event strategy by downloading this guide. You'll learn:
How to Monetize your Virtual Events
Best Virtual Event Platforms
Attract and Engage your Audience
Virtual Events Ideas