Does your virtual event even need sponsorship?
Sponsorship is one of the key puzzle pieces when it comes to meeting and event planning. And sure increasing the sponsorship dollar can definitely impact your bottom line quicker, however for many events, sponsorship is the key to powerful marketing and it can open up opportunities for:
Building brand awareness
Increasing sales
Improving brand image
While in-person events have the process down to a science, virtual events cannot rely on the same packages and offerings. However contrary to popular belief, finding sponsors doesn't have to be difficult.
To start with let's first look at the type of events that require sponsorship.
Large events and/ or high profile, especially those with celebrity speakers or guests. Sponsorship will ensure proper media coverage for the event.
Event goals require expensive or additional budget items not yet accounted for in allocated funds. For example, if your goal is to expand your brand image in the tech industry, having extras like smart badges or an app will definitely help you stand out
Increase customer base – find industry influencers or bloggers, experts, or top executives that have audiences whose interests may overlap with yours. Getting them on as your sponsors will transfer over that audience and help solidify your brand image.
You need help with a major planning component such as virtual venue costs – The right sponsors in your industry can contribute to these costs and ensure the right platform is used for your event.
Your event is brand new, and you need to build your brand's industry cred – this is where sponsorship from established companies in your field is best. It will act as a testimonial, showing their support in what you are doing.
What are the benefits of Sponsorship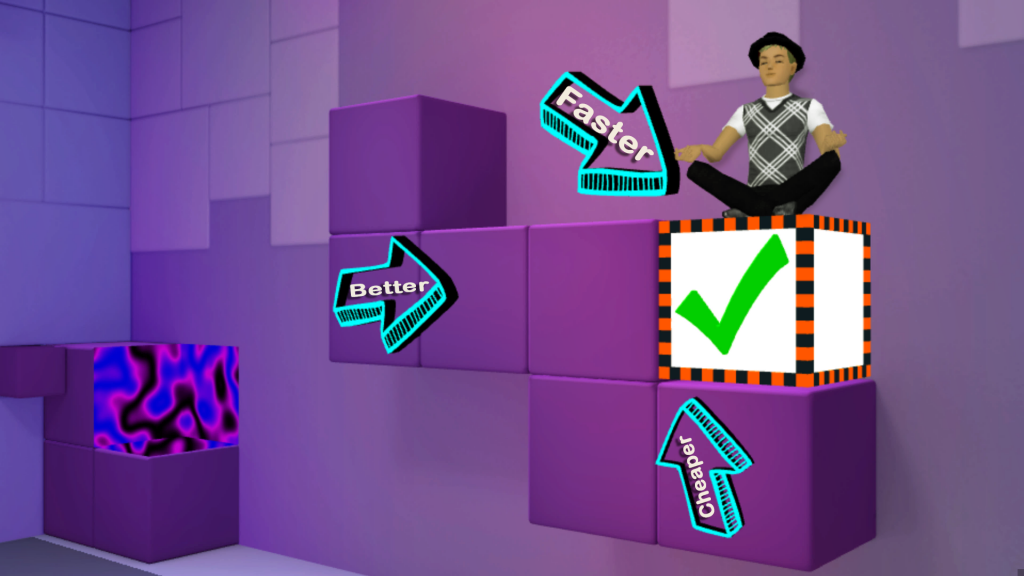 If you're here you already know your event needs or could do with sponsors.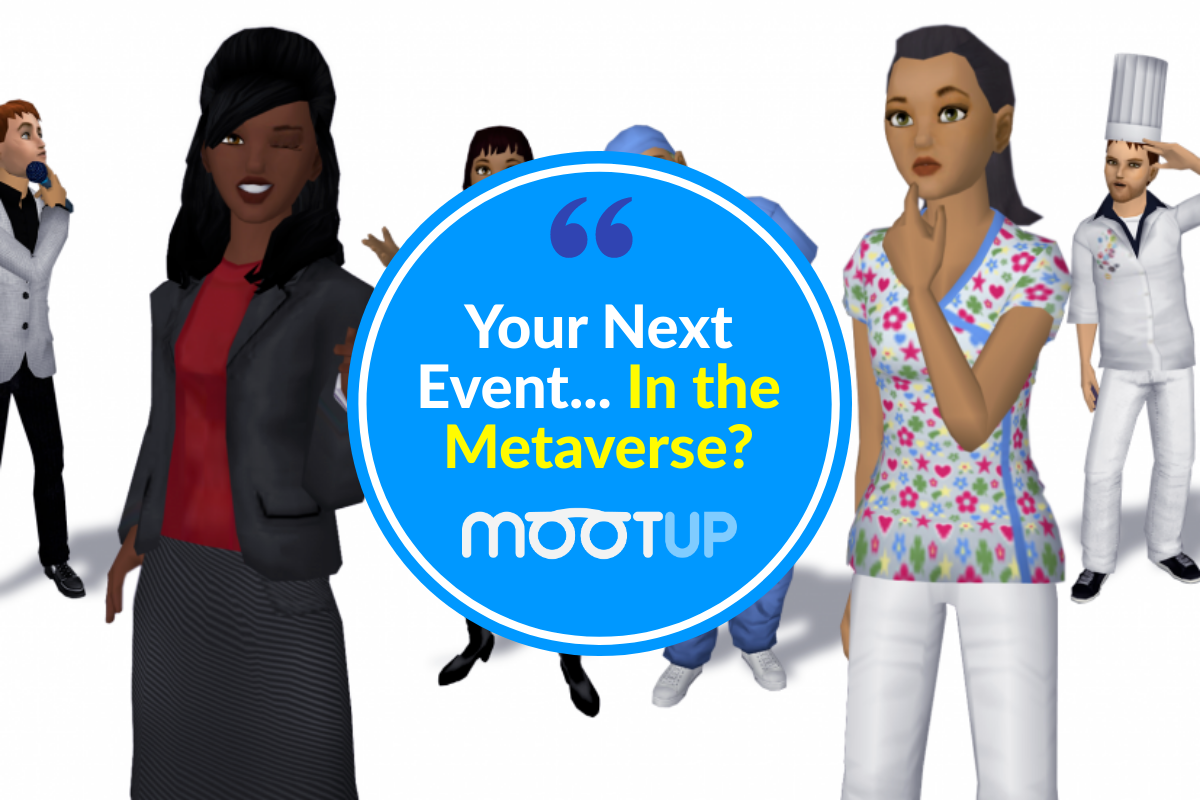 In this case, how do we find, engage sponsors, and especially how do we generate new sponsorship revenue while traditional methods are on hold? Or if you already have sponsors, how do you deliver the same value they were expecting from the in-person event to the virtual one.
Here are a few things to ask yourself when starting out.
Benefits of Sponsorship for your virtual event – start by asking "what's in it for them?" Your sponsors need to understand and see value in what is offered to them. Just as you have your budget and have to account for it, so do they.
Align with Sponsor Goals and Objectives – think of your sponsors first. While we may know their goals, those may not necessarily match their expectations. Sponsorship ROI is directly tied to brand awareness and direct audience engagement. For top-tier sponsors consider working with them to build a package that works for both sides.
Use what you already know – While we cannot use the exact same packages we would for in-person events what we are able to offer sponsors for physical, virtual, and hybrid events is not that different. The events themselves are similar, it's the medium that is different. The right virtual platform and technology options will still allow you to offer your sponsors the same opportunities. So start by evaluating what you would offer at a traditional event and see what still applies.
So when planning your virtual event think of it this way – You already have the frameworks of what you are used to doing. Now take that and think outside the box, reimagine as you go.
Sponsorship offers that also apply to virtual events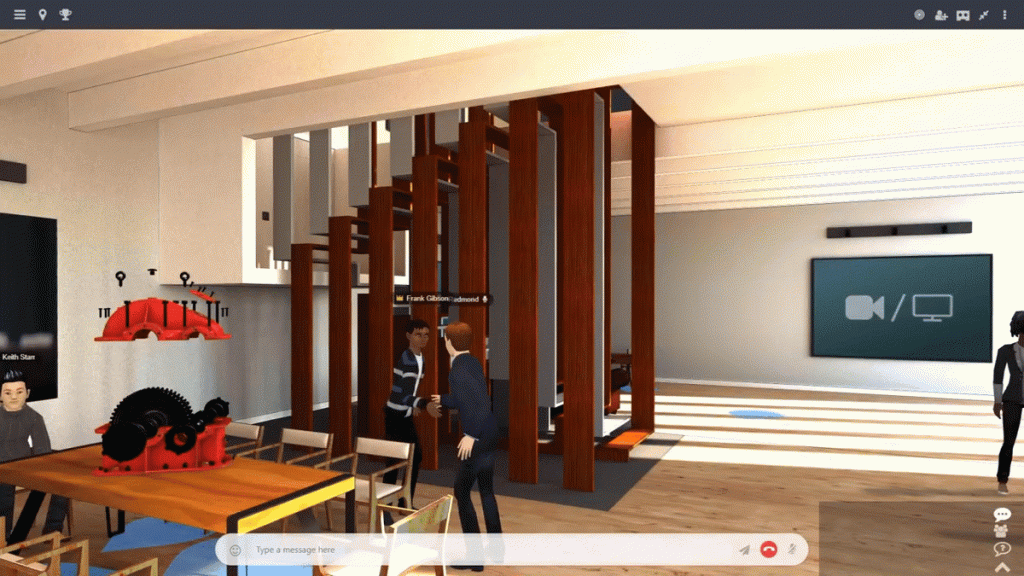 Here are a few common sponsorship offerings.
Pre-event Sponsor Exposure – This can include a guest blog on your registration page, check-in branding, email marketing opportunities, pre-event demos to registrants' weeks or months before the event, branded swag – you could surprise your attendees with a gift the day right before the event. Digital event bags – a great chance to curate all the sponsorship content and important event links. Then you can grant your sponsors access to those metrics.
Sponsor Exposure During Your Event – Branding opportunities – during keynotes, breakouts, networking spaces, sponsor booths, or registration pages. This can include logos, "wallpaper" background graphics, or banners, gamification, interactive polling. In a completely 3D immersive environment, you can add your sponsors' branding to signage just like you would at a physical venue. Sponsor Q& A and networking panels moderated by sponsors are other great ideas.
Post Event Sponsor Exposure – If you are recording sessions, once those videos are available on-demand you can include short videos kind of like the ads you see before a YouTube video. You could host a follow-up sponsor day during which each sponsor can get a time slot for their pitch/presentation/Q&A. Consider adding your sponsors into your continued engagement with your audience – these can be posts in newsletters, features, or other upcoming events.
Virtual Sponsorship Ideas
Utilizing Virtual Environments – A virtual venue depending on the level of interaction and immersion you want can be expensive. However, these platforms can create a video game-like experience for your attendees to "walk" in, explore and interact with each other and various virtual elements from videos to AI characters. More than that these environments add yet another level to your event by including sponsor signage, interactive trade show booths, or drop-in appointments.
Sponsored Sessions and Logo Placement – There is prime real estate available during live or on-demand sessions. Sponsors can contribute content or choose a session to be associated with. You can include their logo in the scene or have the speaker announce the sponsor's name at the beginning and end.
Prizes from Engagement and Gamification- Gamification keeps attendees engaged during the event. This can be in the form of mini-games, live Q&A, or polls. You can send gift cards, offer free appointments, or swag for those attendees that top the leaderboard.
Virtual Trade Show Booths – Trade shows look different when you go virtual. While the experience is different, there are virtual event providers that allow you to create immersive experiences using interactive and fully customizable booths.
Happy Hours- Virtual doesn't mean the end of networking. Sponsors can host happy hour sessions that pair attendees in breakout rooms.
MootUp was developed to provide advanced options for creating interactive and immersive booths that maximize sponsor and company exposure and engagement. All these capabilities across work in the widest range of devices possible including smartphones, laptops, and tablets without any installations. Let us show you around our platform, book a demo today, and have your event up and running in weeks.
For the latest platform features and XR and virtual event news please connect with us on social:
About MootUp
Founded by 20-year virtual reality veteran, Danny Stefanic, MootUp is a truly immersive virtual event platform. The 3D web technology that powers the platform has evolved over the years to enable 3D environments accessible across any device from laptops, mobile phones and VR headsets.
The MootUp team is a passionate group of developers, technologists, strategists, and account managers who all believe in the power of technology to help solve business challenges and connect communities around the globe.