Planning Virtual & Hybrid Events Kit Templates
Remember! Virtual and hybrid events are exactly that, events. The same considerations apply for participant experience, event flow, and achieving positive outcomes, whether you're hosting a traditional in-person event, virtual or hybrid event.
We've created a dynamic virtual and hybrid event kit to help you ensure you've covered all the components you need to consider for a Virtual and Hybrid event of any size.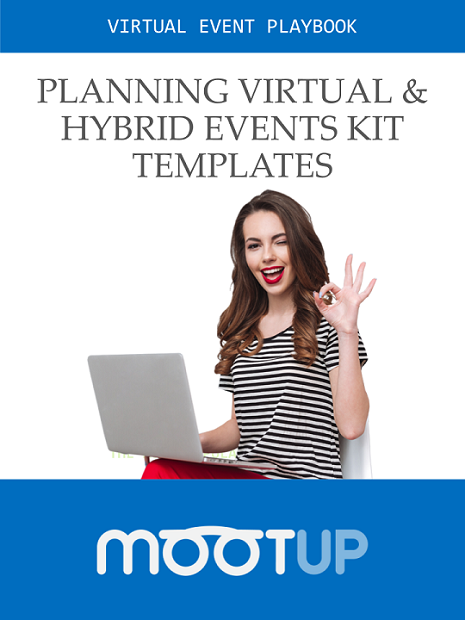 Existing templates or custom-built?
If you're unsure about which template you need, we have provided a list of templates to choose from here. And if there's a template you'd like but don't see it here, let us know and we'll try to make it happen.
If you are still considering options for your virtual events platform, we invite you to take MootUp for a spin! MootUp is the first 3D immersive browser-based platform in the industry. Schedule your private tour HERE.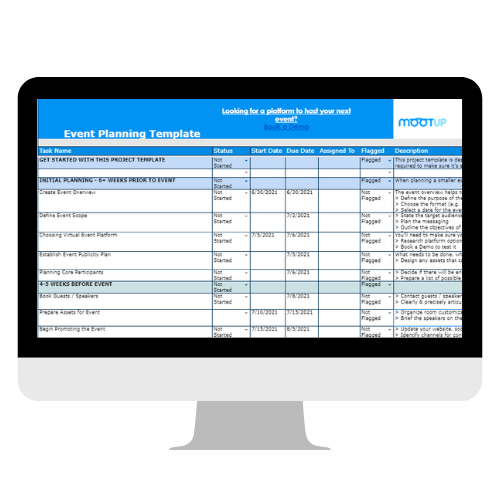 1. Virtual Event Planning Template

Every event is different. So even if you're a pro but especially if you're only just now starting out it can be overwhelming. Having helped 1000+ organizations to host virtual and hybrid events in the last year alone, we're confident that this template is applicable to events of any size and adaptable to associations, corporate and other event planning professionals.
It will touch on all the main key points you need to focus on during your planning process.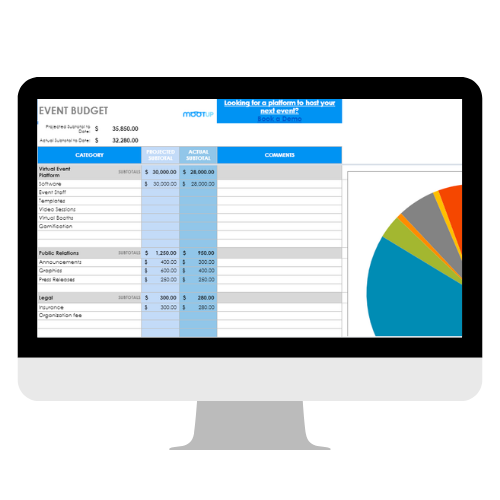 2. Virtual Event Budget Template
A well-planned budget will pave the way for a successful event. This is why we've put together a comprehensive budget template, you can use right away.
Check out our interactive budget calculator tool if you're looking for a second opinion or even for a starting point for your virtual event budget.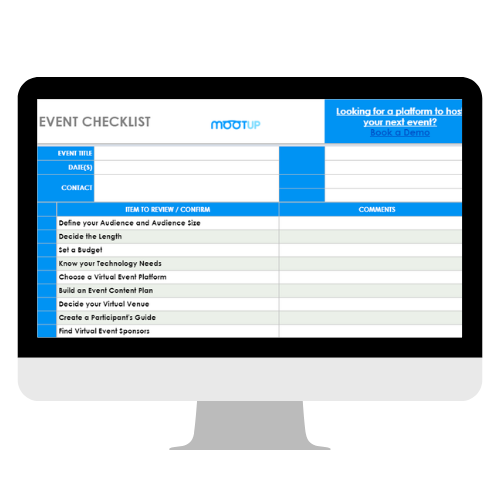 3. Event Organization Checklist Template
Does it feel like something's missing? Don't worry you are not alone. Overlooking things during planning is one of the main concerns expressed by event organizers in general.
This is why we've put together this easy-to-follow but comprehensive virtual event checklist to stay on track and direct your thinking process when planning your next virtual and hybrid event.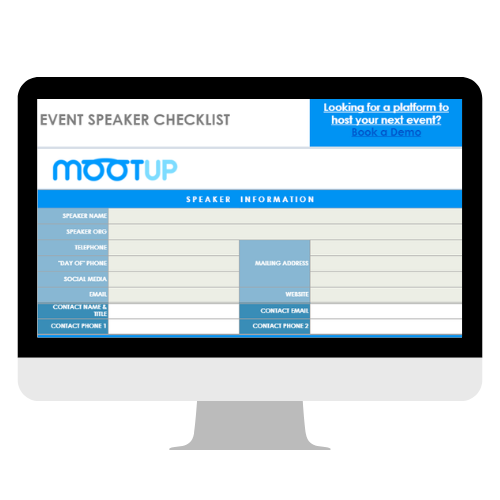 4. Virtual Event Speakers Template
Preparation is the key to putting on a successful, well-run virtual event and that includes your speakers.
The template will assist you in creating an overview of all the things that need to be considered- from speaker info to the tech needed and session times- in advance for each speaker and can also be used as an individual checklist.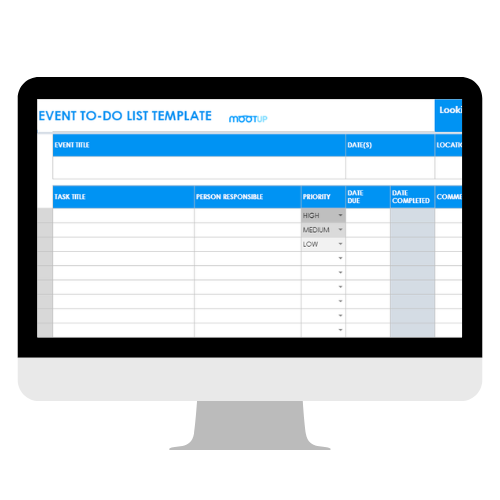 5. Virtual Event To-Do-List Template
Your upcoming virtual event is too important to leave anything to luck. This is why checklists and To-Do lists are widely used by event profs.
Download our editable to-do-list template below and use it to define where to start and what are the next steps whenever a task has been completed.