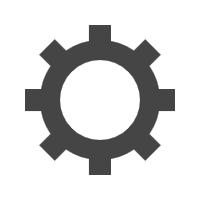 Virtual Exhibition Platform
The future of Virtual Exhibition Fairs has arrived!
A virtual exhibition is similar to a traditional exhibition, but hosted in the Metaverse or other digital platform. It involves showcasing products or services by bringing them into a virtual environment where people can interact. MootUp is the first metaverse virtual events platform and is redefining virtual exhibition technology.
Create your own virtual exhibit fair with MootUp and evolve the way your organization plans events. MootUp provides an immersive, 3-Dimensional, 360-degree environment for attendees to promote themselves or explore your exhibition fair in ways that mimic a physical event. With limitless customizations through a full suite of tool integrations, 50+ templates for the 3D environment, and endless full-body 3D avatar options, your attendees will be able to transcend the boundaries of human connection.
Host your virtual trade shows through our MootUp 3D virtual exhibition platform to increase engagement and create memorable experiences for a wider audience than real life events could allow for. Our software solution provides the tools and benefits you need to effectively promote your brand and products in a virtual space. Drive higher ROI for sponsors, open your event to a global audience, provide deeper connections for all attendees, and more with MootUp.
Benefits of a 3D Virtual Exhibition Platform
MootUp offers countless benefits to event organizers and attendees alike. Evolve your next 3D virtual expo and give attendees an immersive experience by hosting it in the Metaverse!
Virtual Showcase
MootUp's virtual exhibition platform provides a virtual environment for businesses to showcase products and services to their target audiences. 3D exhibitions in MootUp's virtual space include customizable arrangements such as an exhibitor lobby, interactive exhibitor booths, conference hall, and more. We have 50+ out of the box 3D design templates, instantly av ailable that add to a memorable experience for attendees.
Brand Awareness
With our MootUp 3D virtual exhibition platform, you can exercise complete control over your exhibition and give exhibitors the freedom to add brand logos, product catalogs, videos, company images, and more to help them market their products or services.
Corporate Sponsorships
Extensive branding is one of the most important features available with our virtual exhibition software platform. MootUp also has extensive data report capabilities, such as the ability to measure the engagement rate of attendees through features such as live polls, gamification, live chat, Q&A, and more.
Custom Virtual Booths
Fully customizable and stylish 3D booths enable exhibitors to promote their business brand and identity, and showcase their knowledge and expertise. This helps them gain the attention of their target audience during a virtual exhibition event. MootUp's unique gamification features also increase engagement of virtual exhibitions and booths allowing you to track booth visits, duration of stay, items clicked and interacted with, chats and conversations, interaction with staff including AI chatbots.
Networking Opportunities
MootUp's Virtual Exhibition platform allows event professionals to create stunning exhibit fairs and provide powerful networking opportunities. When visiting exhibit booths attendees can download content and interact with people and products, much like they would at any physical version of the event. They can utilize chat, audio features, private audio zones, video calls and more to network and interact.
Expanded Reach
With no downloads necessary, no physical venue involved, and 50+ languages for TTS and speech-to-text, you can open up your virtual exhibitions to a global audience and expand your reach beyond the limits of what has been possible in the past.
Interactive Features
MootUp supports virtually unlimited interactive features, so that every attendee can walk away with memorable experiences. Users can make their full-body 3D avatars dance, shake hands, give high-fives, hug, wave, laugh or smile. Beyond what each individual can express through their avatar, attendees will be able to use features such as breakout rooms, virtual booths, live polls, surveys, Q&A sessions, laser pointers and more.
Tool Integrations
MootUp integrates with more than 100 best in class tools that you and your attendees are already familiar with. Powered by WebXR and built on open standards, you can expand the power and control users' experience when attending Metaverse events.
Attendee Engagement
MootUp offers a full suite of tools and features so that your attendees are engaged from the moment they join with a simple link click. Attendees can have full control of the development of their digital identity with inclusive customization options offered by MootUp. From interactive gestures to opportunities to interact with peers, attendees will see increased engagement due to the immersive nature of the platform.
Reduced Carbon Footprint
With virtual events taking place in a 3D events platform like MootUp, events can significantly reduce their carbon footprint, which is of increasing importance to businesses and event attendees alike. As green solutions become higher on the list of priorities, event planners can turn to MootUp to reduce travel emissions, resource consumption, and more, by hosting their virtual exhibition fair within the confines of the Metaverse.
Gamification
MootUp events are enjoyed within the Metaverse, offering event teams the ability to engage users in new ways. You can implement gamification features like single user adventures, competitive scavenger hunts, and more, so that users can feel a part of your events and not just spectators. Plus, you can offer these features to corporate sponsors as an opportunity for elevated brand awareness.
Moot-Up is the One-Stop Solution for your Virtual Exhibition Needs
Moot-Up is:
Built on open standards
Web Browser Based
No Code
Fully Customizable
Persistent
Accessible on Any Internet Enabled Device
Inclusive
MootUp was designed with every user in mind, meaning it's inclusive and intuitive. Event organizers can spin up dazzling environments in moments using our drag and drop interface and all attendees around the world can instantly customize full-body avatars with extensive choices for full representation. With MootUp, engagement is both simplified and amplified.
MootUp is the virtual exhibition platform of tomorrow. Wow your entire audience by hosting your next exhibit fair in the Metaverse. Virtual exhibitions are a great way for your sponsors to showcase their latest innovations, while reaping so many other benefits.
Our team is dedicated to helping you create a stunning virtual exhibit fair, and can help you customize it in minutes. If you'd like to learn more about the world's first Metaverse virtual events software, you can arrange a software demo to showcase the benefits of virtual reality for virtual exhibitions and virtual exhibit fairs.
Book your demo with our expert team today! (button CTA)