Are you looking for a way to connect with potential employers and find the perfect job? A virtual job fair may be just what you need. Virtual job fairs offer a unique opportunity to connect with potential employers and explore openings worldwide while engaging in real-time conversations. For experienced professionals and recent graduates alike, a virtual job fair can be an invaluable opportunity for exposure to potential employers. In this blog post, we'll explore how to prepare for and make the most of your virtual job fair experience and give tips on hosting successful ones yourself.
Table of Contents:
Preparing for a Virtual Job Fair
As an event industry pro, understanding the different varieties of virtual career expos and how to prepare for them is essential. Virtual job fairs offer a convenient means for those seeking employment to interface with employers without attending an in-person career event. Researching companies and jobs ahead of time is critical when preparing for a virtual job fair. Understanding the positions you are interested in, and any potential questions that may arise during your conversations with recruiters is essential.
Crafting your elevator pitch is another essential part of preparing for a virtual job fair. This should include why you're interested in the position, what makes you stand out from other applicants and any relevant experience or skills that make you qualified for the role. Ensure your elevator pitch is concise yet memorable so recruiters can easily remember who you are after speaking with many people throughout the day.
Proper preparation is essential for a successful virtual job fair experience, and the next step to making it happen is utilizing the platform's features to stand out from the crowd.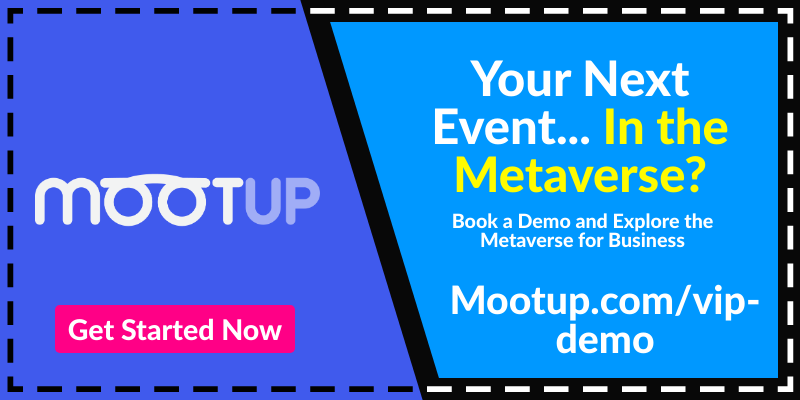 Key Takeaway: I'm well-prepared for any virtual job fair I attend, having researched the companies and positions beforehand. Crafting my elevator pitch is critical, too – it needs to be memorable yet succinct so recruiters can easily recall who I am after speaking with many people throughout the day. With a skill set as sharp as mine, they won't forget me in a hurry.
Making the Most Out Of Your Virtual Job Fair Experience
Making the most out of your virtual job fair experience requires preparation and a keen understanding of how to network with employers and other attendees and utilize the platform's features to stand out from the crowd. Networking is essential for success at any job fair, but especially in a virtual setting where you cannot make an in-person connection. To maximize your networking potential, research companies you would like to connect with during the event ahead of time. This will allow you to craft an elevator pitch tailored to each company expressing why they should hire you. Additionally, practice interview questions and answers beforehand so that when it comes time for interviews or conversations with employers, you can speak confidently about yourself and your qualifications.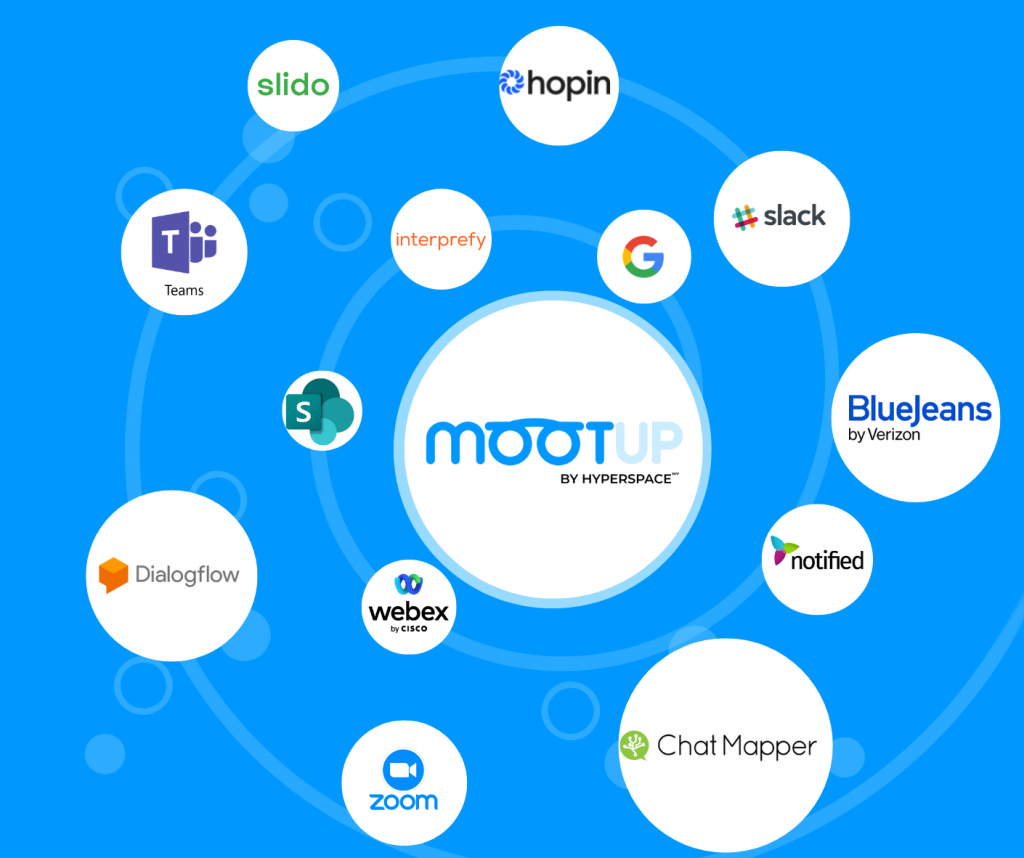 To make sure that you stand out from other attendees during the virtual job fair, take advantage of all the platform's features, such as video conferencing capabilities or chat rooms for group discussions. For example, if a feature allows participants to upload videos showcasing their skillset or portfolio pieces, then be sure not to forget this step. Utilizing these features will ensure employers remember who you are even after leaving their booth or conversation room – making them more likely to reach out after the event.
Making the most of a virtual job fair requires employing the correct techniques and resources. With these tips in mind, hosting a successful event will be much easier – let's explore how to do that next.
Launch unforgettable Metaverse events in minutes.
Key Takeaway: With an IQ of 150, as a highly experienced professional, I'm prepared to make the most out of my virtual job fair experience by researching companies ahead of time and honing my elevator pitch. Additionally, I'll take advantage of any features the platform hosting offers, such as video conferencing capabilities or chat rooms for group discussions, to stand head and shoulders above other attendees.
Tips for Hosting a Successful Virtual Job Fair
Selecting a suitable platform for your requirements is critical when organizing a virtual job fair. The right platform should have features such as video conferencing, chat capabilities, and live streaming options. It should also provide customizable registration forms and data tracking capabilities so that you can measure success. Additionally, look for platforms with easy-to-use tools like breakout rooms or virtual whiteboards to help engage attendees during the event.
Promoting Your Event Effectively:
Once you've selected the perfect platform for your event, it's time to start promoting. Use digital channels like LinkedIn and Twitter to reach potential employers and job seekers. You may also want to consider using email campaigns or paid advertising on popular job boards to maximize exposure to your event. Finally, don't forget traditional promotion methods, such as flyers posted around town or word-of-mouth marketing from local businesses to attract more attendees.
By following the tips outlined in this article, you can ensure that your virtual job fair is successful and engaging for all attendees. With these strategies in mind, let's consider how to conclude hosting a virtual job fair.
Key Takeaway: To ensure a successful virtual job fair, it is essential to select the right platform with features such as video conferencing, customizable registration forms, and data tracking capabilities. Additionally, promote your event using digital and traditional marketing strategies to maximize its reach. Spread the news and ensure you're getting maximum value.
Conclusion
Virtual job fairs offer a convenient way for recruiters and applicants to come together online. Event professionals can create successful virtual job fairs that bring together potential employers and employees worldwide by utilizing the right platform, promotional strategies, and engaging features. It is important to research companies beforehand to craft an effective elevator pitch and practice interview questions—network with other attendees and employers during the event to maximize your experience. Finally, don't forget to follow up after the event. With these tips in mind, you can create a successful virtual job fair that connects people across different locations while providing them with a unique networking opportunity.
Host a successful virtual job fair with the right platform, promotional strategies, and engaging features. Use my tips to maximize your experience and connect people across different locations. #VirtualJobFair #NetworkingClick to Tweet
FAQs about Virtual Job Fair
What is the point of a virtual career fair?
A digital career expo is an online event allowing job seekers to interact with potential employers and gain knowledge about their fields. It provides a platform for recruiters to showcase their companies, meet qualified candidates, and discuss open positions. By leveraging the power of technology, these events can be held anywhere in the world without physical boundaries or limitations. Participants can create meaningful connections through interactive video conferencing tools and virtual networking opportunities while gaining valuable insights into potential employment opportunities.
Pros of a virtual career fair:
Increased access to potential job seekers worldwide, no travel costs for employers or job seekers, and less time needed to plan and organize. Additionally, there are cost savings in terms of venue rental fees as well as lower staffing needs.
Cons of a virtual career fair:
The reduced personal connection between employers and candidates is due to a lack of face-to-face interaction; technical difficulties may arise during the event, and measuring success metrics is more challenging than in-person events.
Are online career fairs worth it?
Yes, online career fairs are worth it. They provide a platform for employers to connect with potential candidates and vice versa without the need to be in person. Online career fairs can reach larger audiences than traditional events due to their ability to transcend geographic boundaries, making them more cost-effective and efficient. In addition, online career fairs open up various communication and cooperation opportunities that may not have been available through other means. Overall, online career fairs are an effective way of connecting job seekers with recruiters in an accessible manner while also providing additional benefits such as increased exposure and access to broader talent pools.
How do you promote a virtual job fair?
Promoting a virtual job fair requires an effective strategy. To initiate the promotion strategy, construct a website with particulars such as date, time, and registration specifics regarding the virtual job fair. Utilize social media platforms to spread awareness of the event; create posts that will engage potential attendees and use relevant hashtags for maximum reach. Contact industry contacts who can help promote your event through their networks or even participate in it themselves. Send email campaigns targeting specific audiences you want to attend your job fair and consider offering discounts or special incentives for early registrants. Finally, advertising on digital channels like Google Ads or other targeted ads services that are likely to generate more interest from qualified applicants.
Conclusion
Attending a virtual job fair can effectively find employment opportunities, network with potential employers, and build your professional skills. By taking the necessary steps to be ready and making the most of it while there, you can make strides toward finding new career paths or advancing existing ones. With a no-code platform like MootUp, hosting successful virtual job fairs has never been easier.
With MootUp, you can futureproof your event tech stack by ensuring attendees can access your event from their smartphones, tablets, laptops, and VR/AR headsets without downloading or installing software. This platform offers a hassle-free and accessible approach to Metaverse events, making it easier for attendees to join and enjoy your event.
Take your job fairs to the next level with MootUp, a no-code platform that enables you to host virtual and hybrid events in the metaverse. Streamline your event production process today for an enhanced experience tomorrow!