Successful
 Virtual Teams make the difference, keep your Team Engaged with MootUp!
You're in good company, Moot is being used by 1000's of organizations


Forget about installations and IT approvals. All MootUp spaces are accessible from any device, anywhere, and any time. Fully customizable and immersive 3D space are available as private, individual offices, or connected spaces to form a Virtual World. Over 1+ billion style combinations allow staff to customize their 3D avatars to the last detail creating a fully inclusive community that supports personal expression and creativity.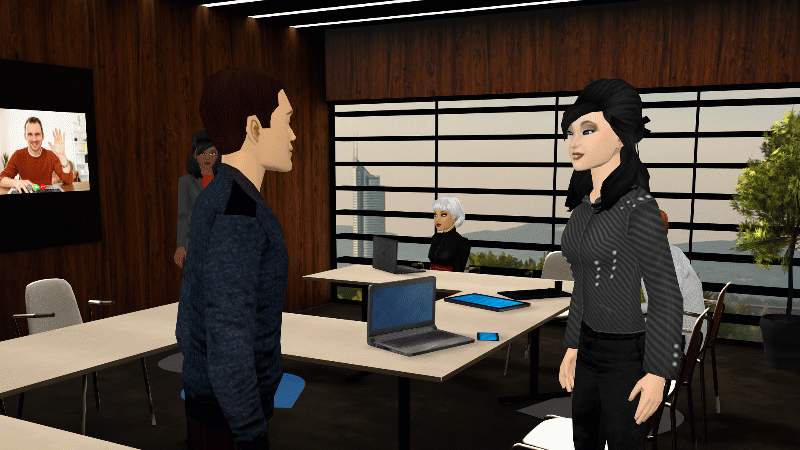 Virtual Team Ice breakers and Activities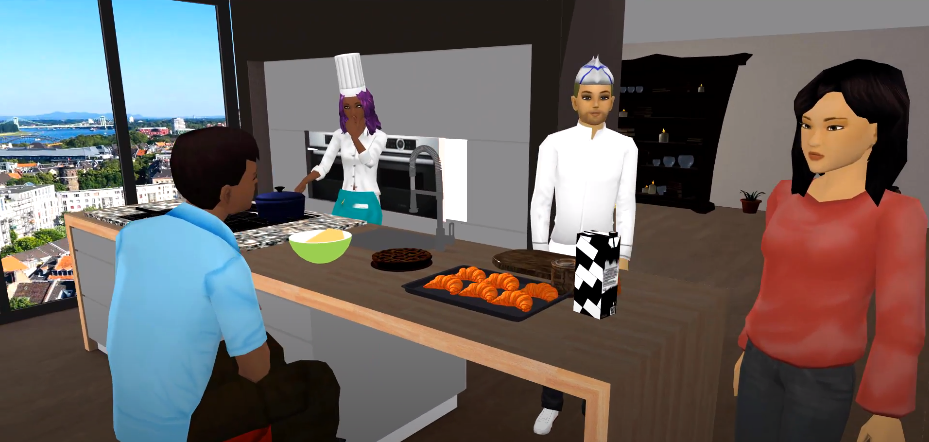 Virtual Meetings with your team
MootUp's virtual meeting tools will adapt to your needs. Instantly available 3D spaces, screen-sharing, laser pointers, sticky notes and so much allow for a constant flow of ideas while brainstorming or working together to solve a problem whether you are in a VR headset or using video or 3D avatars.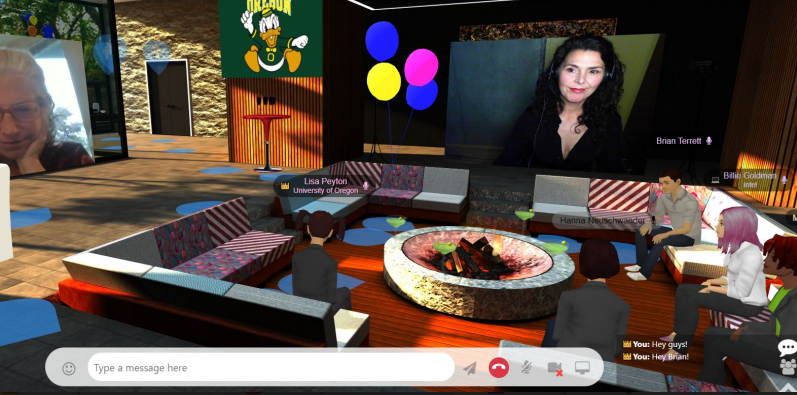 Free Guide: How to Shift from Physical to Virtual Events
Virtual Events are here to stay. Plan a successful event strategy by downloading this guide. You'll learn:
How to Monetize your Virtual Events
Best Virtual Event Platforms
Attract and Engage your Audience
Virtual Events Ideas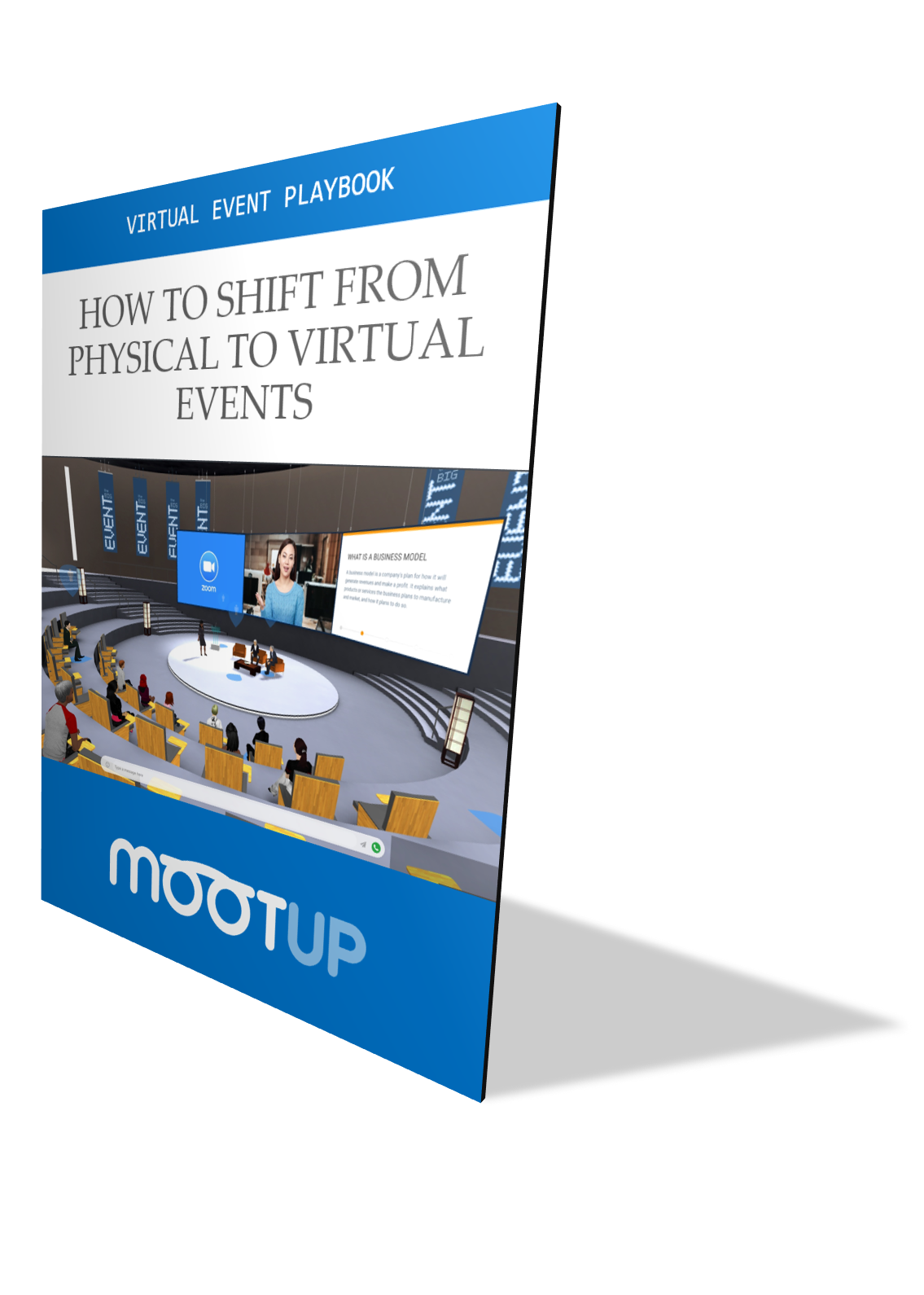 Testimonials & Featured Clients
"MootUp bridges the experiential gap by offering a solution that can create immersive and impactful experiences. The platform is super intuitive to use. It even has conferencing, screen sharing, and discussions so if you're looking for a creative way to have a virtual meeting or conference, MootUp has you covered"
Mark Livelsberger, Volvo Construction Equipment
"The future is in the hands of people like the MootUp team. They have the vision and a head start on the field by pushing on web VR and now XR. Tell them your goals and benefit from their experience"
Neil Nathanson, New York Life Insurance
"MootUp is a standout because they moved in front of a coming trend and created an accommodation before the mass migration in 3D space for corporate events started."
Christan Nwasike, Association of African American Financial Advisors
Tel: +1 347 535 0844
Address: One East Washington Street
Phoenix, AZ USA 85004
© Copyright 2021. All Rights Reserved.