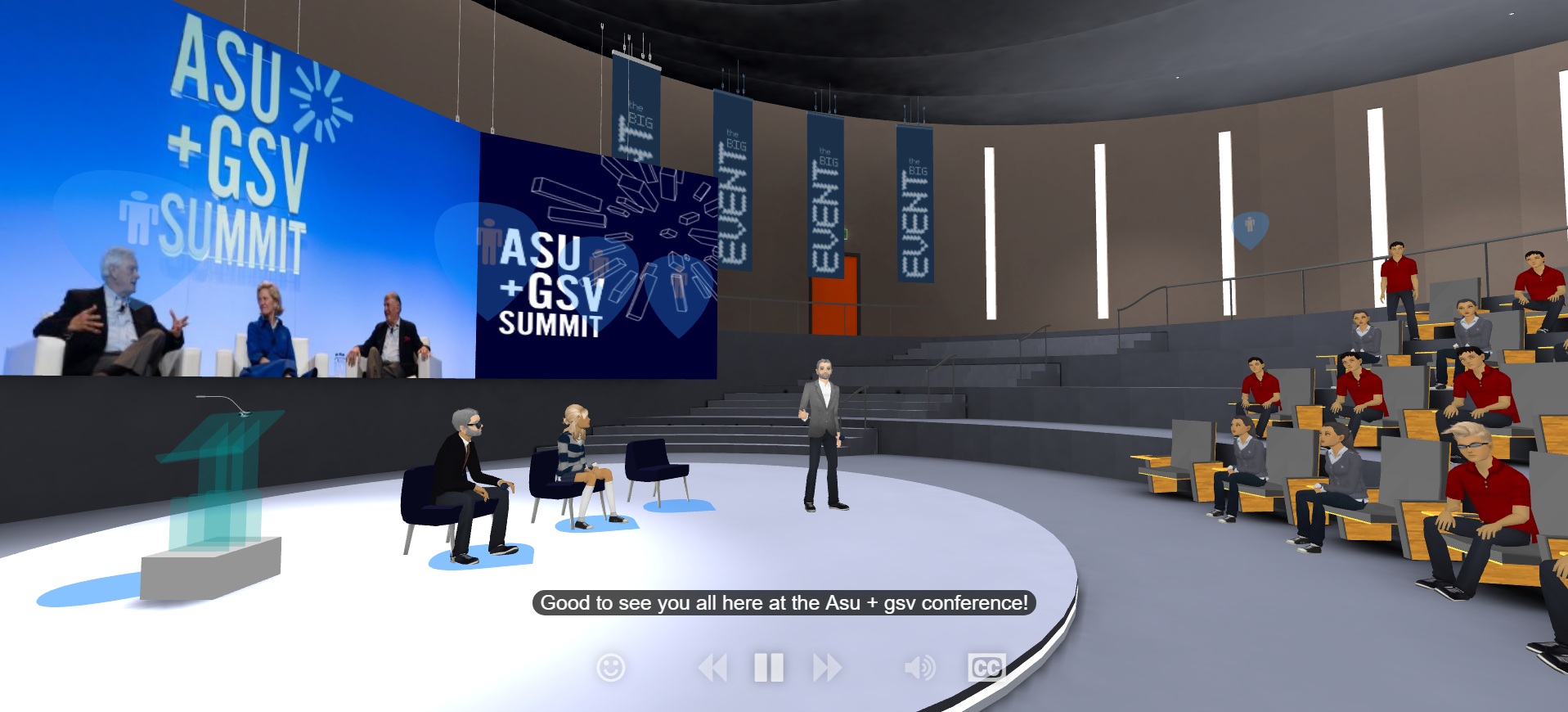 ASU GSV Summit
This is a pre-conference informal and unofficial online VR meetup place and a chance to meet people who may be going ahead of time. Join, chat and share your stories or ask your questions.
THE MOST IMPACTFUL CONVENING OF LEADERS IN EDUCATION AND TALENT TECH
the most important
GLOBAL VOICES HAVE MADE THE SUMMIT A PLATFORM FOR INNOVATION
summit details
Attendees at the ASU GSV Summit will include CEOs, investors, school, district and university leaders, media, enterprise learning and talent leaders, politicians, foundation leaders and policy makers.
We expect 4,500+ leaders in attendance including 400+ Learning and Workforce technology CEOs from across the globe, 400+ investors, 400+ PreK-12 leaders, 400+ Higher Ed leaders, 400+ Chief learning and Talent Officers, Policy Makers and Foundation leaders, Social Entrepreneurs and more.