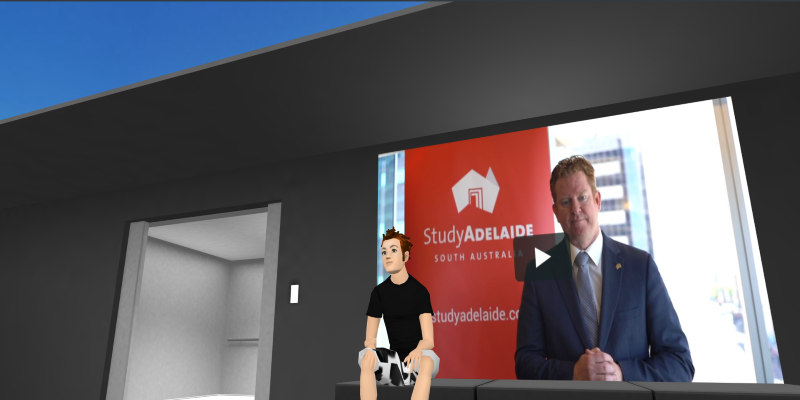 ICEF Australia New Zealand (ANZA) 2020 Fan Meeting
A chance for the fans of the ICEF Australia New Zealand (ANZA) 2020 to meet up as the event has been canceled.
About the expo:
The 13th annual ICEF Australia New Zealand (ANZA) gives you the opportunity to meet top international student recruitment agents, as well as leading educators from Australia and New Zealand in one convenient location. The 2020 event will be held in Adelaide, Australia. Both Australia and New Zealand offer world-class education, travel, and lifestyle opportunities at competitive price points, making them highly attractive destinations for students and youth travellers from across the globe. Each year ANZA attracts hundreds of educators, work & travel organisations, industry service providers, and international agents (buyers) who send thousands of students and youth travellers to the region annually. ICEF prides itself on ensuring every possible measure is taken to make sure you meet only the best and most professional agents at our events. All agents attending this event are carefully selected and are required to pass ICEF's strict screening process. Agents must provide multiple references from current business partners, as well as proof of ethical business practices. Additionally, each agency will have proven an active interest in Australian and New Zealand destinations. During the event, you can enhance your professional development through our informative seminars, participate in networking receptions, and hold one-to-one meetings with agents and educators you select prior to the event. These activities give you ample opportunity to maintain and extend relationships with existing partners. ICEF Australia New Zealand is the most efficient and cost-effective way to meet a large number of education institutions and high-quality agents face-to-face, in one location, saving you time and travel costs. Listen to this message from the Premier of South Australia inviting you to attend ICEF ANZA 2020.
Official event site: https://www.icef.com/events/icef-australia-new-zealand-anza/