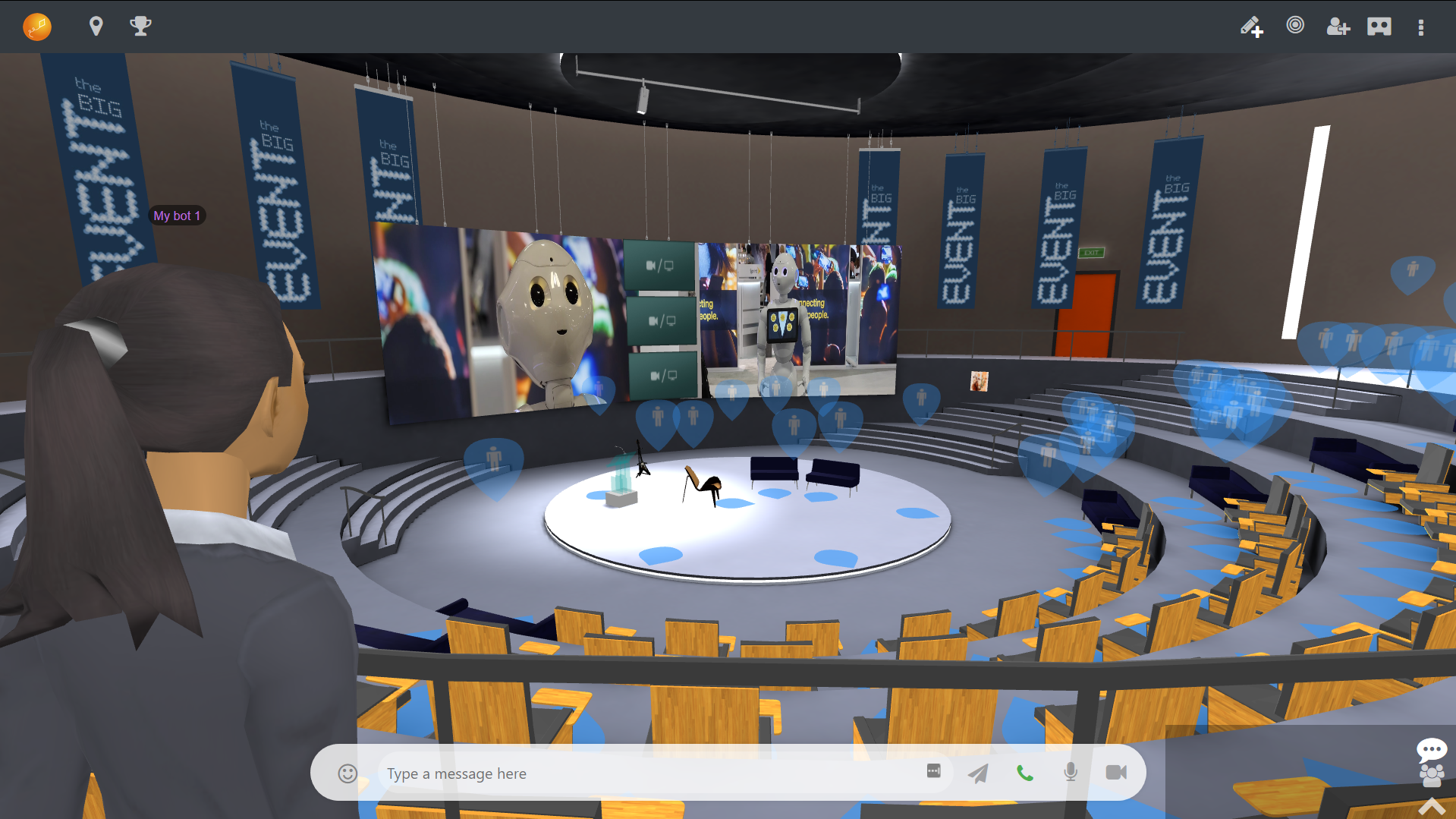 Mobile World Congress MWC19 Los Angeles Keynote in VR
Watch the live keynote stream together in VR.
MWC19 Los Angeles is a forum/exposition for company's to display their newest innovations and ideas. The event will be focussed around 5 different themes: "5G, Disruptive innovation, IoT and Immersive content".
5G:
5G is designed to create speeds, flexibility and agility to create the services and performance needed for use cases with far higher reliability requirements than are possible today.
Disruptive innovation:
New technologies like AI, blockchain, data analytics, wireless charging and new user interfaces have accelerated innovation and market growth across industries from core to device.
IoT:
Though it has been a buzz word for many years, the Internet of Things continues to outperform the hype. At the beginning of 2017, Gartner predicted that there would be 8.4 billion connected devices that year across industries and verticals. In 2018, Statista registered that over 20 billion devices were connected around the world in 2017.
Immersive content:
Immersive Content creates an experience that blurs the line between the physical world and digital world. When the mobile device moved from being the third screen to the first screen for viewing content, the need for hyper-connectivity, increased processing power and global mobile platforms became more important than ever.