"A real 3D platform that can run proper virtual events" – Franck Millet
These days people are waking up to the potential of the metaverse for remote work, conferences, seminars, and conventions. But is the virtual world ready to get regular use from companies? Is it too early? Are the software companies even able to provide user-friendly services for events and meetings?
The simple answer is yes! Fortunately, there are platforms already available that serve the needs of the business community in the metaverse.
MootUp is a pioneer in its sector, offering companies the chance to discover for the first time the prospect of doing business and making networks in a virtual world as part of the metaverse. The firm – run by CEO Danny Stefanic – is a 3D and hybrid events platform for the metaverse that hosts immersive virtual events accessible across devices with no need for a headset.
Before we tell you more about the metaverse for business though, let's hear about VR4Business and their partnership with MootUp.
About VR4Business
With a broad range of clients in banking, insurance, construction, and other sectors, VR4Business aims to bring VR to companies in Switzerland. Their range of services includes virtual tours, virtual events, VR training and recruitment, and consultation on VR platforms and hardware.
The firm is led by CEO Franck Milet. With a background in engineering and a degree from the Institut National des Telecommunications, Milet is a tech advocate and an experienced entrepreneur with a history of working in technical fields. He is a telecom engineer by training and has headed consumer experience teams for multinationals such as France Telecom, Nokia, Orange Suisse, and Sommet Education.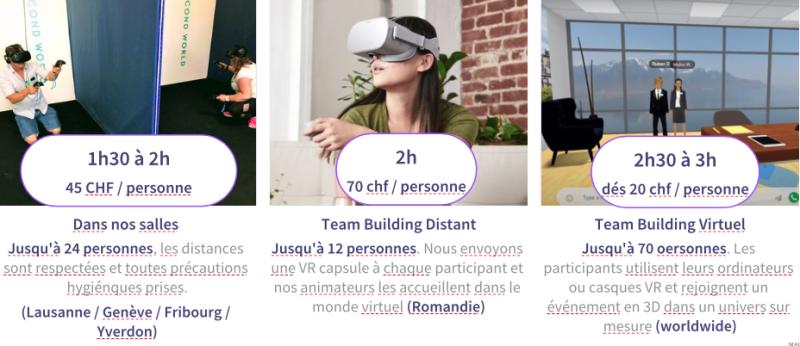 The Objective
VR4Business wanted the latest metaverse platform to create multi-user tours and VR team-building exercises. When they found Mootup, they were looking for a virtual platform that was flexible and didn't require software to be downloaded.
The MootUp Solutions
Franck Milet and VR4Business found MootUp through a google search and after a review of the features the decision to collaborate was an easy one.
As a fully accessible browser-based and no-code platform, MootUp is equipped and ready to step in and fulfill business needs in the metaverse for companies across all sectors. 
"What makes MootUp special…is the amount of customization you can easily perform in full autonomy, and yes, it's a real 3D platform that can run proper virtual events".-Franck Milet VR4Business CEO
MootUp has established its service reputation on six pillars:
Interactions: A great advantage of the metaverse is the opportunity to make virtual events more interactive. So, on MootUp for example you can use gestures, dances, and handshakes to feel closer to those you connect with online.
Gamification: Spending time on 2D platforms like Zoom can become tiring after a few hours hence the very know and popular (not in the best way) Zoom fatigue. With this in mind, MootUp leverages gamification. It offers interactive features, scavenger hunts, escape room experiences, puzzles, and many more activities that can be single-user or multi-user experiences and keep participants on the edge of their seats.
An example of how VR4Business used gamification and interactions. Franck Milet and his team created an escape room experience for one of the company's customers who'se daughter was studying abroad and couldn't meet with the family on her birthday.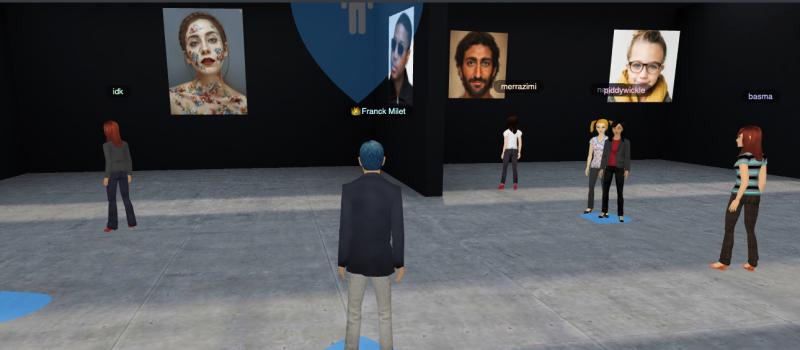 With the help of the mom and the family, (and with Danny Stefanic's platform !) we put together an escape game online with 8 friends and a few suprises… what a touching moment when she discovered the videos of her whole family. -Franck Milet
Metrics: The metaverse provides great opportunities to harvest data. MootUp is conscious of this and offers collaborators a rich selection of metrics, including, for example, the chance for event agencies to show sponsors the actual number of click-throughs.
Customization: In the future, the best designers will flock to the metaverse because quite literally it is the place where dreams can become reality. MootUp is ready for creatives to fulfill their fantasies. It can be customized either through the integrated 3D models library, through the integration with Sketchfab, or you can bring your own.
AI chatbots: AI and the metaverse is an irresistible combination. The user experience at an event can be greatly enhanced by chatbots that offer customized content. They can be used as guides making sure attendees are fully informed about all the fun learning and networking opportunities on offer or as characters part of the story in one of the gamified activities.
Adaptability: One of the key advantages of MootUp is that it can be integrated into other platforms. ActiveCampaign, Splash, Google AI, Microsoft Office, BlueJeans, Hopin, and Zoom are just some of the cross-compatibility options.
Are the VR4Business event on MootUp a success?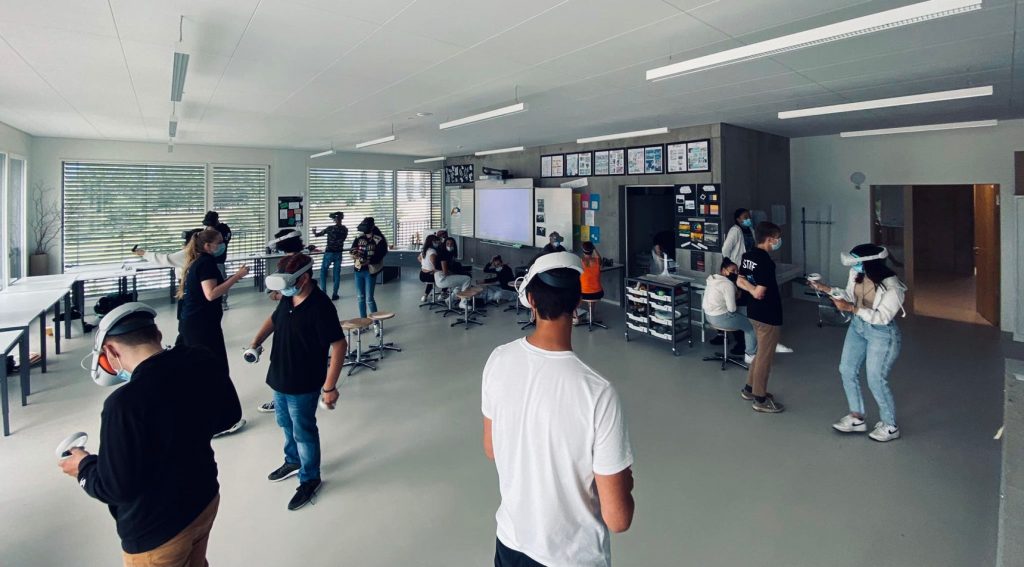 Absolutely!
"What makes MootUp special…is the amount of customization you can easily perform in full autonomy, and yes, it's a real 3D platform that can run proper virtual events".-Franck Milet Considering his experience in the sector, this is noteworthy praise from the VR4Business CEO.
Take the lead with MootUp
The metaverse is a new phenomenon, and there will be a first-mover advantage to firms that adopt the new technology earliest. Jump ahead of the competition and book a demo with MootUp here.