Most people were introduced to Zoom in 2020 and adopted it as the new normal channel of business communication almost immediately. The ease of access it provided during a time of social distancing and reduced travel was a huge progression for not only technology, but also for businesses everywhere. As it continued to grow, users have been able to attend an abundance of virtual meeting events within the digital meeting space.
Zoom has a naturally easy to use interface that works well and is easily compatible with nearly all internet-enabled devices. With MootUp's virtual event platform's wide range of integration opportunities, you can now enjoy Zoom virtual meetings within the MootUp 3D space. Online collaboration has never been this engaging.
Enter the Zoom meeting URL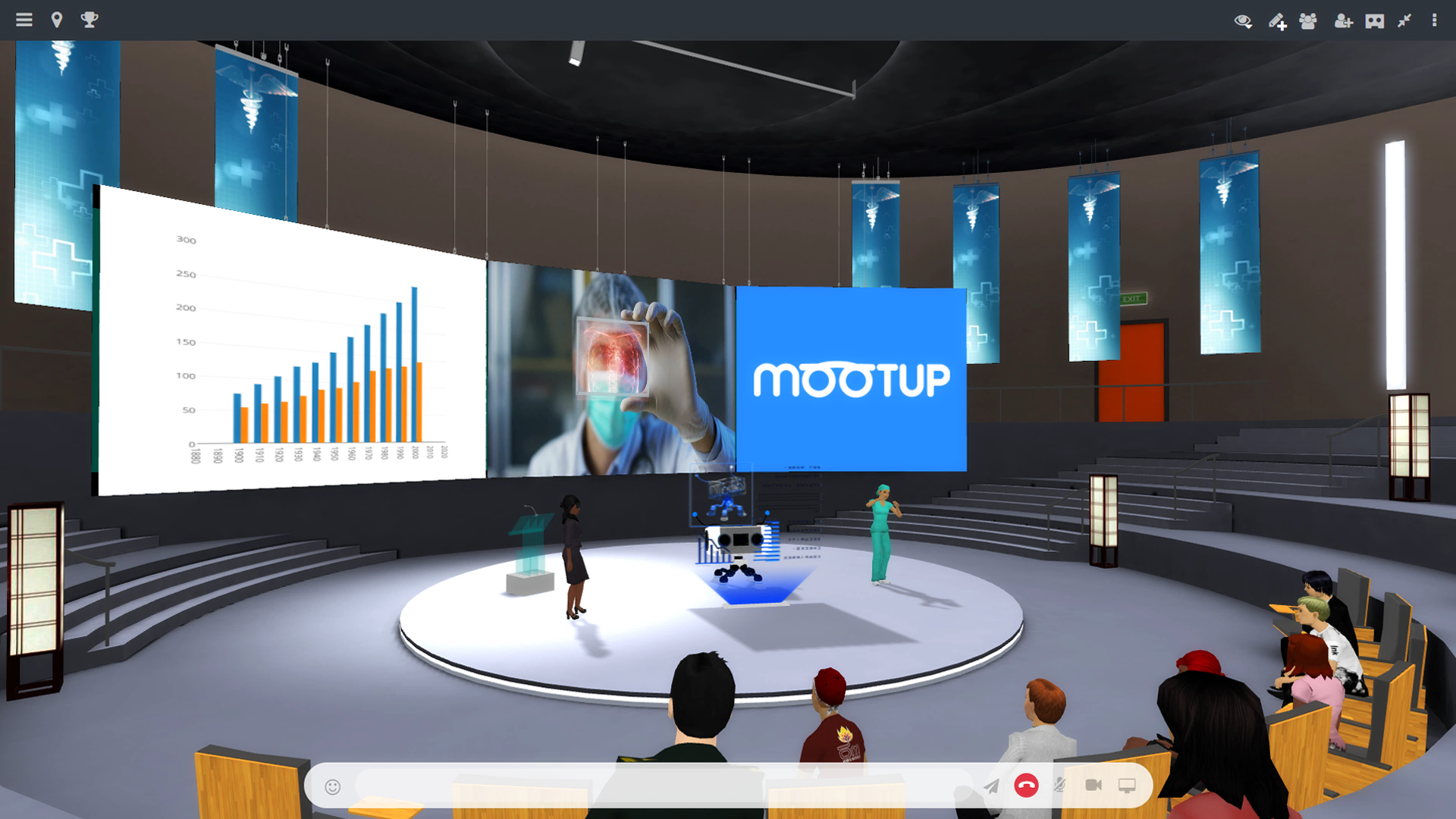 eg. https://zoom.us/j/1234567
ZOOM is a trademark of Zoom Video Communications, Inc. MootUp for Zoom is produced by MootUp and claims no association with Zoom.
With the click of a link, anyone with internet access on any device can instantly enter a virtual meeting environment. Virtual attendees of your digital meeting can hop onto the conference call with video, audio, text, chat, images, video, pinned documents, and more. Additionally, virtual attendees can stream live video conference calls, keynote presentations, live speakers, and even screenshare, all while immersed in MootUp's digital Metaverse environment.
Other features include the ability to customize meeting venues, and increase attendee engagement by providing the opportunity for breakout sessions, live chats, polls, surveys, and more. Virtual attendees can also personalize their 3D avatar according to their style. Conduct Zoom events in MootUp and take advantage of a host of features and benefits that bring you into a collaborative experience that is highly immersive. With the collaboration of Zoom and MootUp, virtual meetings will never look the same again.
Try Zoom in these use cases!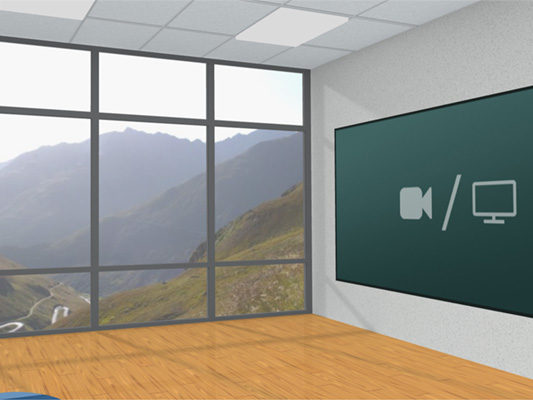 Gone are unavailable meeting rooms and physical claustrophobic cubicles or desks. Customize virtual office space for every Zoom meeting, and access all the tools you need to interact online. Remain in-office, from anywhere in the world. Access whiteboards, share screens, and enjoy high quality video calls with MootUp.
Create dazzling coworking spaces and work alongside other full-body avatars. Take Zoom meetings or attend coworking events in any coworking space in the Metaverse from the comfort of your home.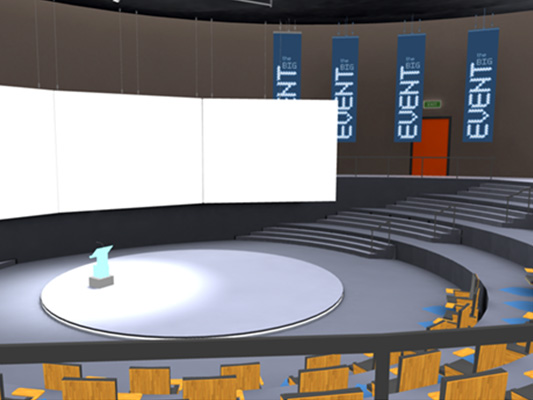 Host stunning virtual conferences where attendees can join through Zoom or as digitized avatar versions of themselves.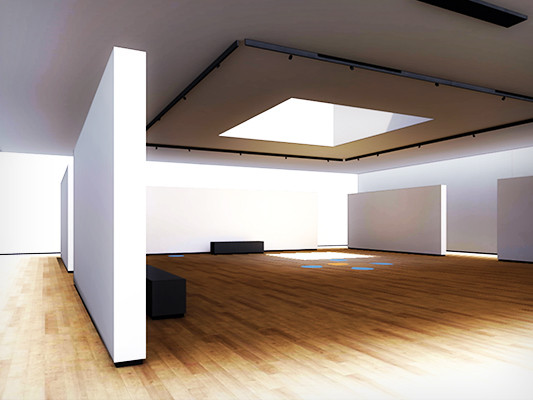 Much like Zoom breakout rooms, MootUp offers breakout sessions for attendees to interact in smaller groups. With all the tools available through the Zoom integration, breakout sessions have leveled up to be immersive and interactive experiences.
You're in good company, Moot is being used by 1000's of organizations


Zoom Events in MootUp
At MootUp, we know how frustrating and time consuming it is to implement new tools in a business. We provide integrations of over 100 tools many of which you already use, to help manage costs and change. If Zoom is currently the vehicle of choice for your business when it comes to remote communication and collaboration, combining that with our VR event platform can keep your people onboard using a familiar solution, but with an added powerful enhancement.
Built on 3D web technology MootUp is a virtual and immersive event platform that is ideal for large-sized private and public events but is also effective for smaller Zoom meetings and other gatherings. You can launch a Zoom meeting in the MootUp VR environment by simply entering the Zoom meeting URL right on the MootUp website.
Take Zoom to the next level with MootUp and create totally customized virtual worlds in which you can host events and meetings. Work remotely in a truly immersive environment that allows for extensive collaboration, networking, and other business activities. Operate in fully-branded 3D spaces that provide realism and connection for meeting participants. Your organization and event attendees will never see Zoom events the same again after they have experienced MootUp's VR platform integration.
MootUp is accessible from any internet enabled device. There are no downloads required to access our virtual events platform and users will never need to do any coding to customize or interact with any aspect of MootUp.
How to use Oculus Quest with Zoom in VR
Watch the video to see how easy it is to join a Zoom meeting in VR.
Launch the Oculus Browser
Visit mootup.com/zoom
Type your meeting URL and click Join
Click the orange Phone icon
Click the Request Mobile Site
Type your name and Join with computer audio option
Switch to the 3D room browser tab
To enter VR click the goggles icon in the toolbar.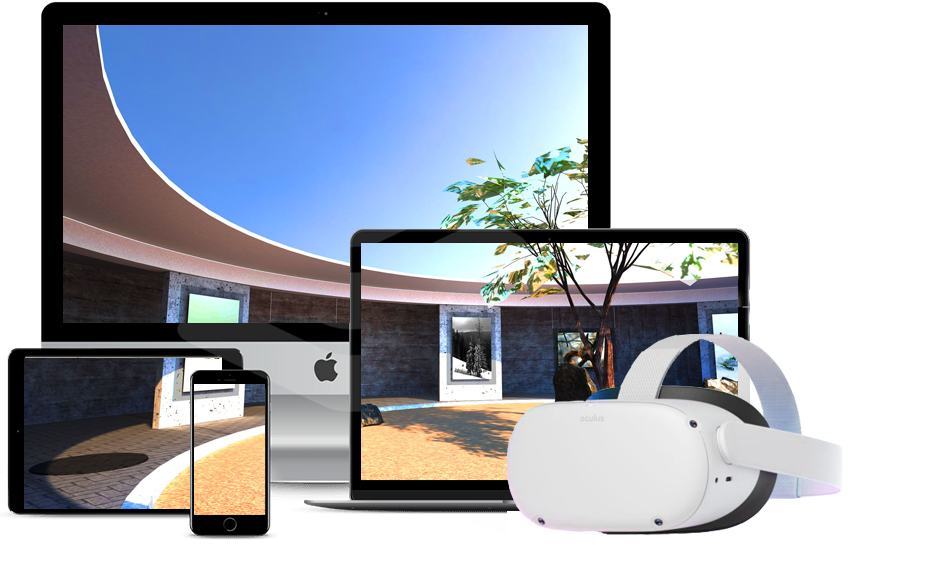 WebXR Makes it Easy to Connect With Users On Every Platform
Join your Zoom meeting via the MootUp virtual platform by desktop, laptop, mobile phone, tablet, or VR/AR device.
iPhone via Google Cardboard

Google Daydream

Samsung Gear VR

HTC Vive/Focus

Microsoft Mixed Reality/Hololens

Oculus Go/Quest/Rift

View/Lenovo Mirage Solo

Magic Leap One
Zoom has been adopted by so many businesses worldwide for their events. MootUp integrates with Zoom and over 100 other tools that you know and love, so that when you host Metaverse events, your attendees, hosts, speakers, staff, etc., feel right at home.
Customizable Rooms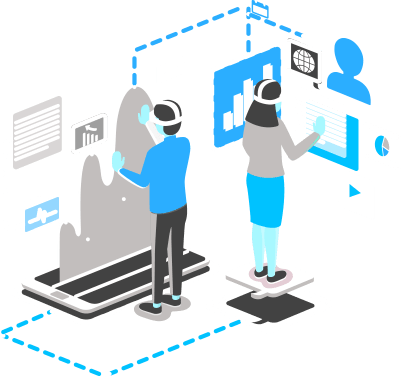 With MootUp's intuitive drag and drop interface, you can host Zoom meetings in a 3D virtual environment of your creation. Every Zoom meeting can have its own unique room with MootUp's 50+ templates for customization. Import your own 3D models for even more versatility.
Unique Offices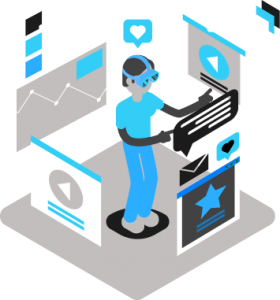 With MootUp, every user in your organization or event can have their own virtual office. The use cases for virtual offices in the events industry are unlimited! How can your organization's events benefit from a Zoom Metaverse Integration?
MootUp is the first Metaverse virtual events platform and was designed to evolve the way your organization hosts events. Create memorable experiences for your employees and attendees by creating your next virtual Zoom event in MootUp's Metaverse for events platform.
If you're ready to learn more about what Zoom events integrated with our VR event platform can add to your business, schedule a software demo with our expert team today!

Looking for a platform to host your next event?